Hello, from Linette! Steve and I are a midwest couple who love to keep it real on 19 acres in southwest Ohio. We enjoy sharing our favorite DIY projects, recipes, travel adventures, homemaking hacks, photography tips and more! We hope you enjoy what we share! If you do please make sure you share with your friends.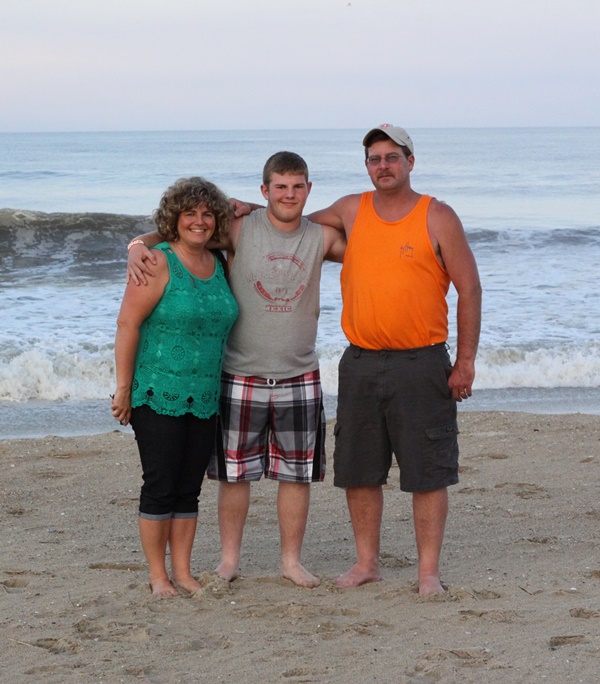 I discovered blogging about 7 years ago, I've been blogging and writing for a living for quite a few years now. I've always loved to write about food, but in 2010 my whole relationship with food changed. I landed in the emergency room one Friday night with my blood pressure through the roof at 225/115. I had pains shooting up my neck, and it felt like someone was pressing on my chest.
I wasn't having a heart attack, but it was definitely a wake up call for my life and eating habits. Since then I've been on a journey to heal myself with food and lifestyle changes. It's been a continuous learning process. I've lost close to 70 pounds and kept it off for about 1 year as of the first part of 2012.
I'm happy to say I've been off of all my blood pressure medication for over a year. During the journey I found out I have an issue with starches and the gluten in many grains. I've drastically changed my eating habits, and I feel 1000% better!
I've always written about food here, but I struggled a bit after the changes to find my purpose.  Now I'm on a mission to help others with tasty healthy recipes, and stories from our life on the farm in rural Ohio.
Steve is great at DIY projects, and remodeling, he can also mix up some mean meals, especially on the grill! He's not always on board with my healthy recipes, and he definitely doesn't always look at the world the same way I do, so between the 2 of us we have a fun mix of recipes to share with you.