When we first bought our 1800's farmhouse 20 years ago, my husband PROMISED me the kitchen would be the first thing we remodeled… 20 years later it finally happened! AFTER every other room in the house had been redone of course! Some of them multiple times. And the real kicker is, less than a year after I FINALLY got my dream gray farmhouse kitchen remodel, we decided to relocate and I had to give it up! I loved that kitchen when we got it remodeled, and I haven't shared it here yet, so I have to share! It turned out beautifully, and it's probably one of the reasons we got a great price for our old farmhouse when we sold it.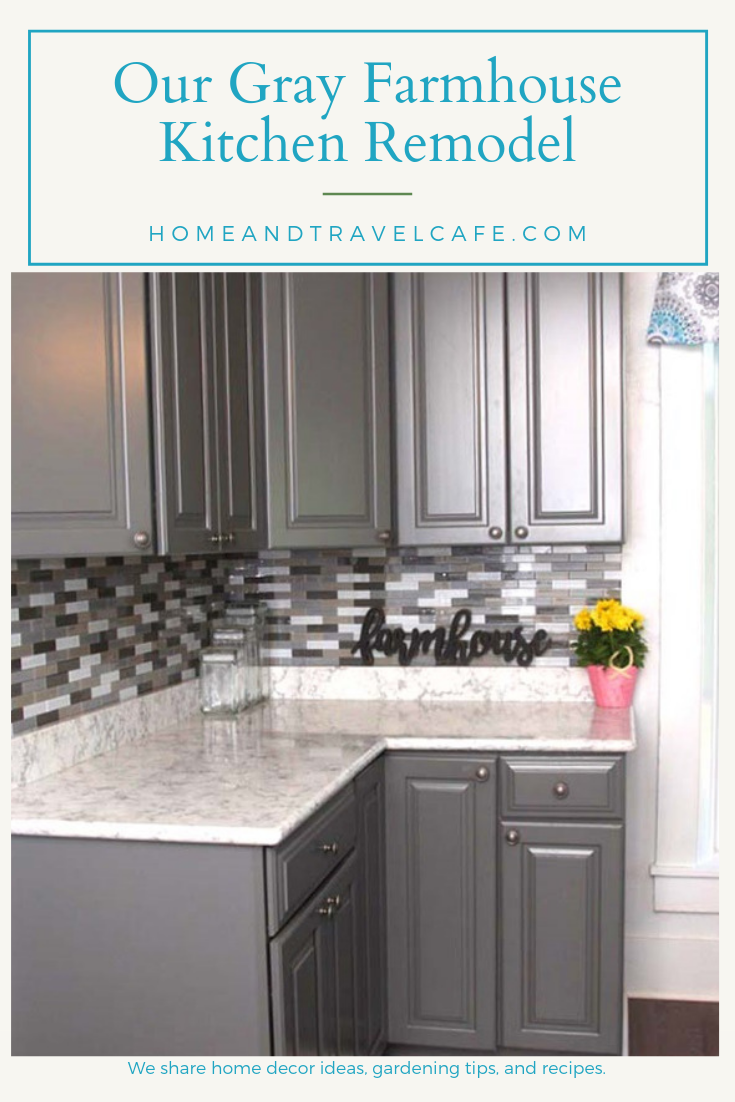 For years I lived with a kitchen that had only a couple built in cabinets and counter tops around the sink. That. Was. It. The only other counter space I had was an antique flour bin cabinet that had a counter you could pull in and out. I did most of my mixing, prepping, etc. on my table or on those tiny little counter spaces on either side of the sink. I also had only 2, yep 2! Electrical outlets in the WHOLE kitchen, and 2 of those plugins ran the microwave and the refrigerator. So the struggle was real!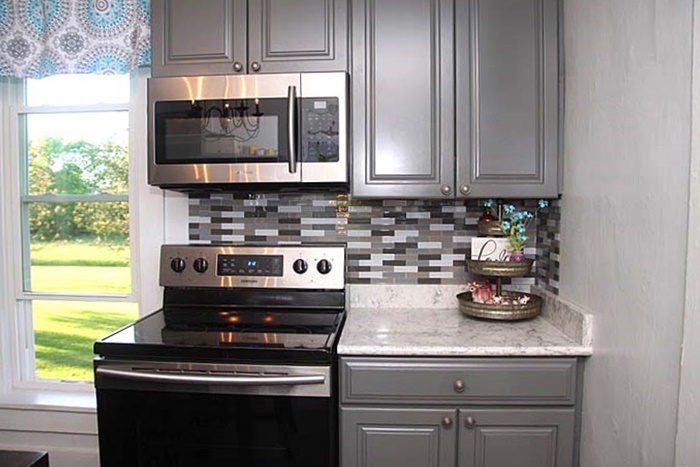 So when we finally remodeled our farmhouse kitchen we went all in and even added a few more electrical outlets. From the moment I saw the gray Kraftmaid Kitchen Cabinets at Lowe's I knew they had to be in my kitchen! My husband wanted something more neutral, but the gray just fit! We settled on a white and gray quartz counter top that was gorgeous when it was installed! I do quite a bit of food photography, and that quartz counter top photographed like a dream!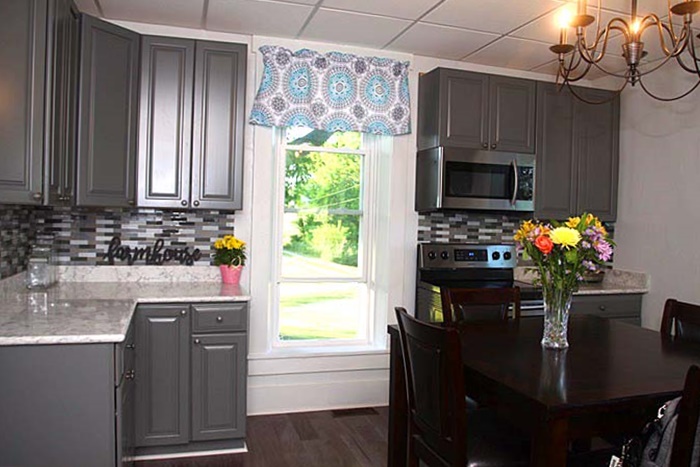 We settled on glass brick mini subway tiles in gray, black and white from Menard's for the back splash and that just tied everything together and made it all pop.
We found wood flooring that looked like weathered gray barn siding from a local flooring company, and a bar height table for the center of the room from Big Lots. I really do love their furniture, we've found a couple great pieces there! We wanted to install a bar to match the cabinets, but the table gave us more flexibility.
Gray Farmhouse Kitchen Remodel- It's all in the details!
Some of my favorite parts of our farmhouse remodel were the smaller details! These details really made the kitchen really our style.
The the quartz counter tops also came from a local shop with great service. I LOVED these counter tops for everything, especially for food photography! They were so beautiful, and they wiped clean really easily.
I found the teal medallion valence at Amazon, and they were the perfect color pop accent for the windows!
I also found this 3 tier tray at Hobby Lobby! I love going there to find great home decor!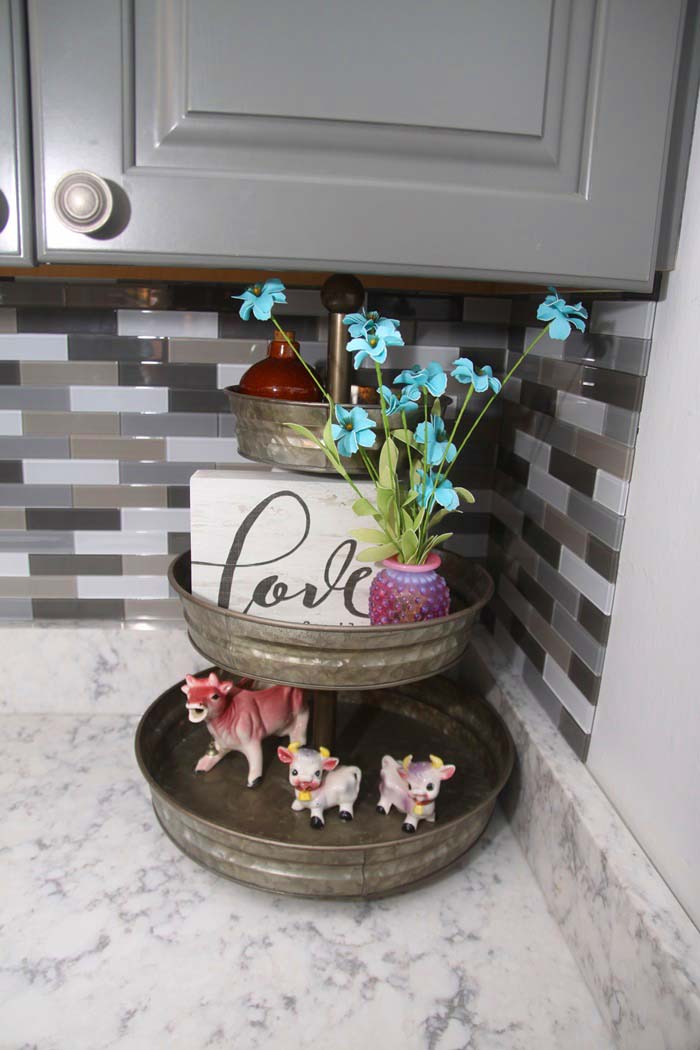 Overall I was super pleased with my gray farmhouse kitchen remodel, I hope the new owner is loving it as much as I did! Our new house has a decent kitchen, but I'd still love to get those quartz counter tops for this new kitchen! They were amazing!