The changing of the seasons, especially in the Fall is an amazing time for gardeners. There is a new planting season to think about and dreams of what plants to bring home to our backyard gardens start to dance in our heads. Finding just the right color or scent in a plant can be a task all unto itself. There are five must have fall perennials that should be in your garden this year though!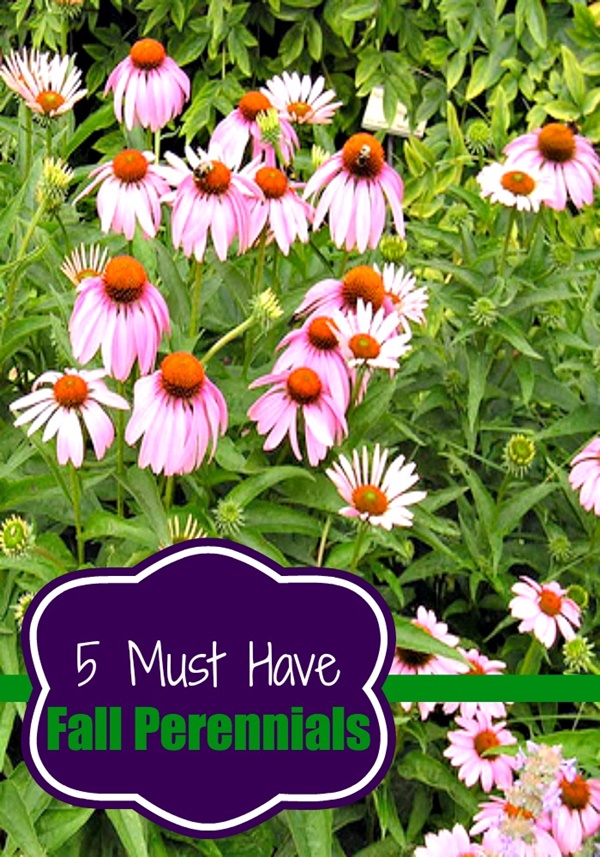 Sage
Sage comes in many different colors since there are over a 100 different varieties. Sage is a fall favorite perennial not only for the culinary cultivars, but also for the varieties that have showy blooms or intoxicating scents. You can't go wrong with picking up a couple different plants and use them in your Fall dishes or watch them bloom in beautiful shades of orange, red, purple, bloom, yellow, and even pink!
Coreopsis
This stunning perennial looks like a daisy gone wild! It is multi-colored in shades of deep burgundy marbled with white and yellow. It attracts butterflies to your garden and don't be surprised when you see a hummingbird flirting with it either.
Columbine
Not only is Columbine Colorado's State Flower, it is one of the most unique looking. It has a beautiful head and then has four tails on it. It comes in a deep or light purple, yellow, and a burnt orange. It can be an annual in warmer climates or if kept under shade, will act like a perennial. In cooler climates it is happy to bloom for you year round. Be prepared for the sheer amount of hummingbirds that this flower attracts!
Chrysanthemums
We would be remiss if we didn't mention the classic Fall favorite, the Mum. This plant puts on a show in the fall in brilliant shades of red, orange, yellow, white, and even bicolor. Most people use them as annuals in their gardens, but they are truly a perennial, but can be a little finicky the rest of the year.
Echinacea
Echinacea is another must have for your perennial garden. It is a healing herb and there are many articles on how to use it ward off colds. I love it for its big button nose and long deep purple petals. It grows in clumps and puts on quite the show throughout the year, and especially in the fall as the weather cools down.