Are you planning a Halloween party this year, or do you just like to decorate for the season with some fun Halloween Decorations? We've put together a fun list of Halloween Decorations for under $20! You don't have to spend a fortune on your Halloween party decorations!
You can deck out your home for just a few dollars, and add a few of your own personal touches without breaking the bank. Many of these decorations can make your house look festive for Halloween this year, and for many years to come.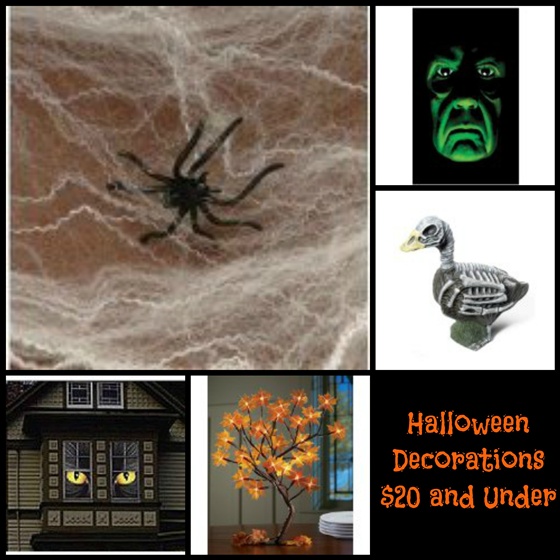 Those are some of our favorite Halloween Decorations for Under $20! We'd love to hear your favorites too!