Are you looking for that perfect holiday cocktail recipes to serve up to your party guests? I have some fun and festive Christmas and holiday cocktails to share with you today. From peppermint martinis to mistletoe margaritas, I'm sure you'll find something yummy to help you kick back after the hustle and bustle of shopping, and preparing for your holiday festivities!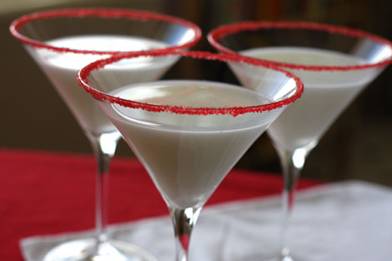 Peppermint Martini
Ingredients:
1 oz Godiva White Chocolate Liqueur
1/2 oz of Peppermint Liqueur
Directions:
Add all ingredients in a cocktail shaker with ice and shake vigorously. Strain into a chilled martini glass.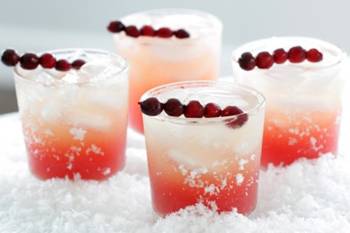 Mistletoe Margarita
Ingredients:
1 1/2 oz Camarena Silver Tequila
1 oz Lime Juice
1/2 oz Agave Nectar
1/4 oz Gin
8 Cranberries
Directions: Muddle cranberries in a mixing glass. Add tequila, lime juice, agave nectar, gin and ice. Shake and strain into a bucket glass with ice. Garnish with a skewer of cranberries.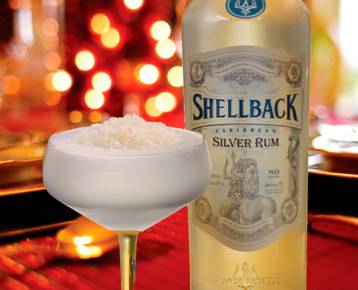 Coconut Christmas
Ingredients:
1 1/2 ounces Shellback Silver Rum
3/4 ounce White Chocolate Liqueur
1/2 ounce Cream of Coconut
2 ounces Half & Half
Shredded Coconut for Garnish
Combine liquids in cocktail shaker with ice. Shake to blend and chill. Strain into chilled cocktail glass. Garnish with shredded coconut on top.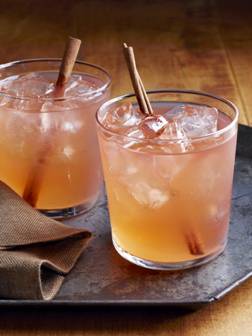 Mexican Holiday
Ingredients:
1 1/2 oz Camarena Reposado Tequila
1 1/2 oz Cranberry Juice
1/2 oz Spiced Orange Syrup*
1/2 oz Lemon Juice
Cinnamon Stick Garnish
Directions: Combine liquids in rocks glass over fresh ice. Garnish with cinnamon stick to stir.
*Spiced Orange Syrup: Place zest of one orange, 12 cloves, 1 tablespoon Allspice, 3/4 cup Water and 1 1/2 cup Organic Cane Sugar in saucepan over medium heat. Heat until sugar is completely dissolved (approximately 5 minutes). Strain. Discard zest and spices. Refrigerate syrup.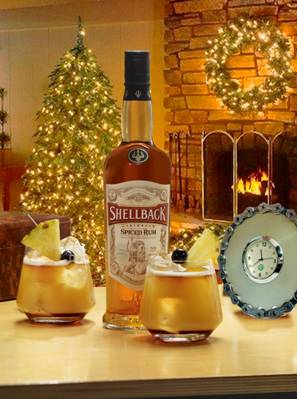 Holiday House Party Punch
Ingredients:
1 cup Shellback Spiced Rum
3/4 cup Orange Juice
3/4 cup Pineapple Juice
1/4 cup Lemon Juice
1/4 cup Grenadine
Dash of Classic Bitters
Maraschino Cherry & Pineapple Slice for Garnish
Directions: Combine all liquids except bitters in a punch bowl with ice and stir. To serve, ladle into stemless wine glasses filled with ice. Top each glass with dash of classic bitters. Garnish with cherry and pineapple.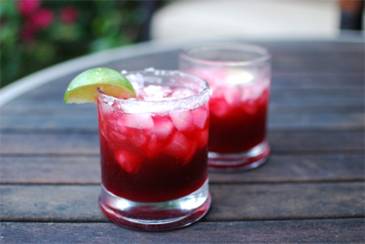 Camarena Roja
Ingredients:
1 1/2 oz Camarena Silver Tequila
Directions:
In a rocks glass, mix all ingredients, except the grapefruit soda. Add ice and top off with grapefruit soda and stir. Garnish with lime wedge.
Please make sure you and your guests drink responsibly. Never drink and drive, or let your party guests drink and drive!