One of my absolute favorite cookies used to be Oreos. I say used to be because I haven't had any for about 4 years since I went gluten free. Oreos is one of the things I've missed, even though I know there is nothing good for me about them. I've been playing around with a gluten free almond cracker recipe, and today I decided to play around with it and add in some dark cocoa and coconut sugar to see what would happen. What happened was absolute heaven! These dark chocolate crisps are more like a sweet cracker than a cookie. They don't really rise when you bake them and they're super crispy and delicious!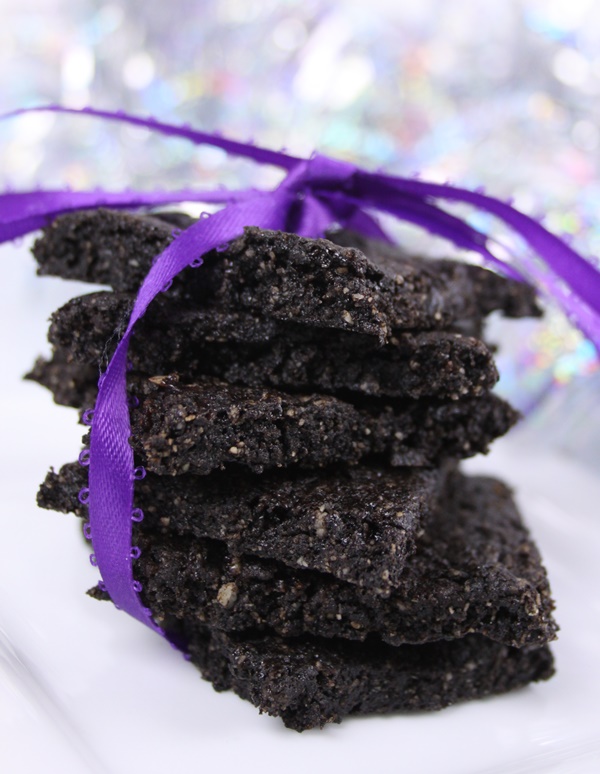 Gluten Free- Grain Free Dark Chocolate Crisps
Ingredients
1 1/2

cups

almond flour

1/2

cup

dark cocoa

1/4

teaspoon

sea salt

1

cup

coconut sugar

1

egg

1/4

cup

coconut oil

melted
Instructions
Preheat the oven to 350` Fahrenheit.

Mix all the ingredients together with a fork until moist and well combined.

Put the mixture on a parchment paper covered cookie sheet. Put a second piece of parchment paper over the top.

Roll out to about 1/8 inch with a rolling pin.

Score the crisps with a knife into 1 to 2 inch squares before baking.

Bake at 350` Fahrenheit for about 15 minutes.

Remove from the oven and recut/ score with the knife into 1 to 2 inch squares.
I'm definitely going to make these again! I'll probably try using less coconut sugar the next time to see how that turns out. I LOVED the flavor this time, but I think they were probably too sweet. I always feel like I'm missing out around the holidays, but I think these will help! They'll be perfect to make and take along to holiday parties. They would also make a fun gift idea if you have someone who's gluten free on your gift list.