A while back I shared my recipe for making kale chips in my oven. It's a really simple kale chips recipe and I love how the chips come out, but today I have an even better recipe to share, it's my favorite Excalibur Dehydrator kale chips recipe! I love that this is mostly a raw food recipe, and it will still have many of the nutrients and living organisms in tact when you eat the chips. The nutritional yeast isn't raw, but it's packed with healthy B vitamins!
I got a brand new Excalibur Dehydrator
 this summer, so I've been trying some great new recipes, I'll definitely be back with more!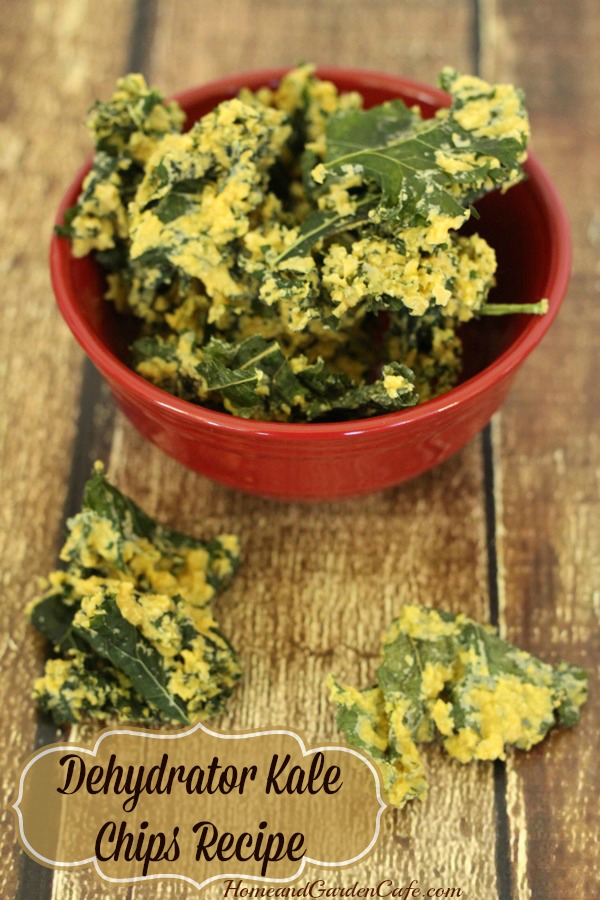 I tend to be a dump, taste, and go person when I'm making things myself, so the ingredient amounts in this recipe can definitely be adjusted to your own taste buds!
Excalibur Dehydrator Kale Chips Recipe
1 bunch kale, rinsed and torn into "chip" sized pieces.
2 cups raw cashews, soaked in water for about 4 hours
1 large, or 2 medium red or yellow peppers, chopped
1 clove garlic
2-3 tablespoons Kal Nutritional Yeast Flakes~ optional~ but it adds a cheesy flavor
Juice of one lemon
Pinch of sea salt
Directions:
1. Put the cashews, peppers, garlic, nutritional yeast, and lemon in a food processor and process until smooth. You may have to add a little water if the mixture is too dry and won't process. Let it process for a minute or two, and add water as needed until you have a thick paste consistency.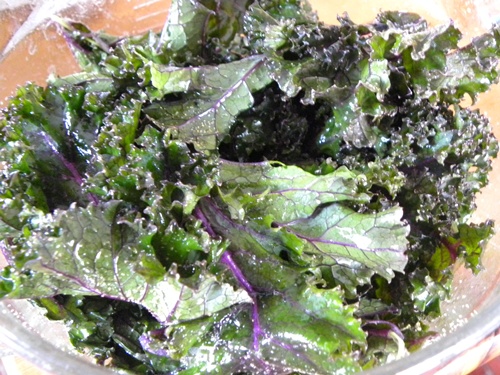 2. Put the rinsed and torn kale into a large bowl, and pour the cashew mixture over the top. Mix it all together with your hands until all of the chips are coated. Sorry, I didn't say this was a neat and tidy recipe! You've got to get your hands a little messy here!
3. Place the coated kale chips in a single layer on mesh dehydrator screens.
4. Dehydrate at 120-125`F for about 8-12 hours, depending on the humidity level in your area. Remove the chips when they're crispy.
It's a healthier way to satisfy that need to crunch! Enjoy!