My favorite fall flowers are chrysanthemums. I love their cheerful blooms and colors! I have a couple that come back year after year. Today I have a post from my friend Sargam with a Chrysanthemum care checklist to help you grow these cheery flowers successfully year after year.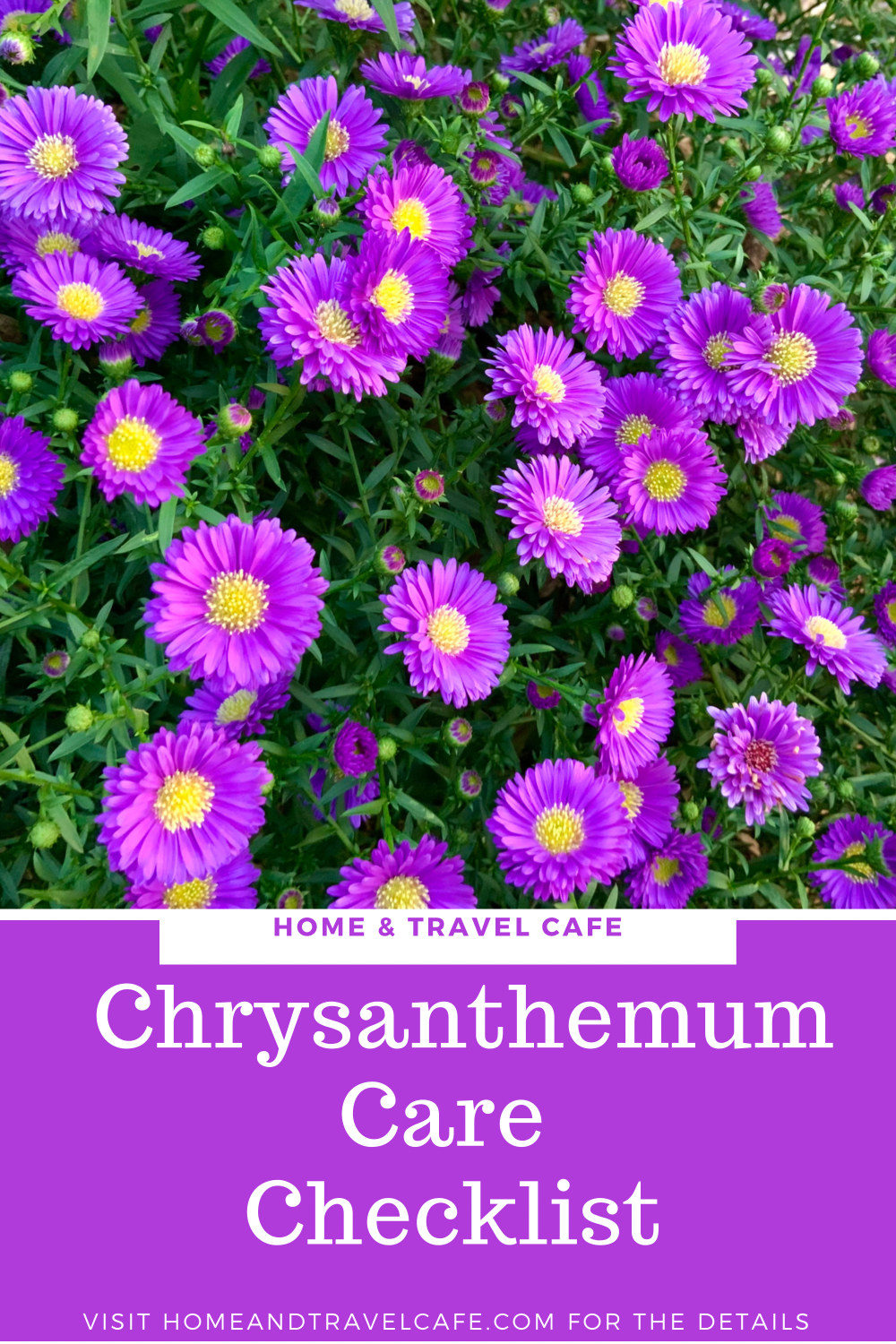 A guide to making your Mums last long
Chrysanthemum, also known as mumingtons or chrysanths, are Fall Flowering Favorites. Originally yellow, they are named after the Greek words "chrysos" (gold) and "anthemon" (flower).
Are chrysanthemums perennial?
Potted mums are often treated as annuals and discarded in the winter.
How to care for chrysanthemums-Chrysanthemum Care Checklist
The best time to plant chrysanthemums
Checklist to overwinter mums
The best soil for Chrysanthemums
As soon as you buy potted mums in August, prepare the soil and plant them to give them maximum time to establish before the first frost.
GROW TIP: Provide the roots and crown of the plant extra protection by mulching the soil about 5 inches and leaving any dead foliage on until Spring.
The best compost for Chrysanthemums