This post is sponsored by Cottonelle, all opinions are my own.
We have one bathroom in our house. ONE. That means I don't get much time in the bathroom in the morning, so I have to be super efficient. I usually have my bathroom time between my husband and my son. My husband gets up first and does his thing, then when he heads out the door it's my turn. I usually wake my son up so he can have breakfast while I have my bathroom time. Of course as soon as he's done he wants the bathroom.
That means I have to be in and out of the bathroom quickly. But I don't want to sacrifice freshness just because I have to rush. Which is why I'm a fan of the Cottonelle Care Routine. This weekend we just stocked up on Cottonelle Fresh Care Flushable Cleansing Cloths and Clean Care Toilet Paper with a $1.50 off coupon from CVS. We were heading to CVS to pick up a few other things anyway, so this was definitely a bonus!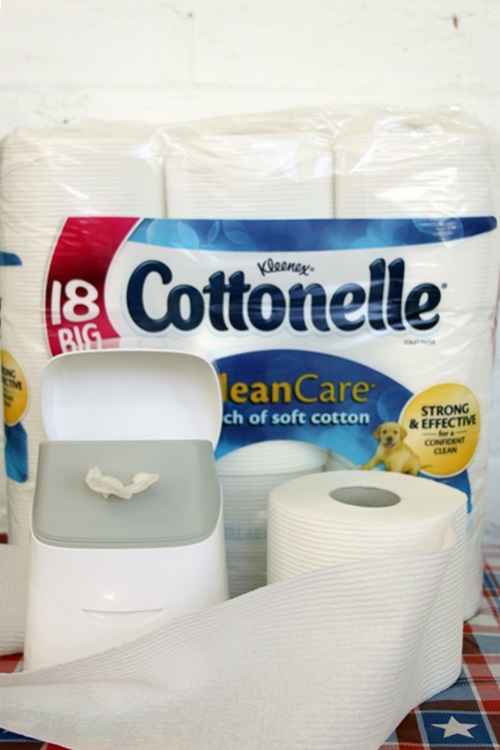 Right now you can download your own coupon for $1.50 off your purchase of The Cottonelle® Flushable Cleansing Cloths and Clean Care toilet paper. Get your coupon at the CVS website or click on the image below for a printable version.

You can download the coupon by clicking on the "Get Coupon" button when you get to the CVS website.
In addition to taking advantage of the Cottonelle Care Routine to help speed up my morning bathroom routine, I also do a couple other things to help get me in and out of the bathroom.
I lay my clothes out the night before, so I can grab and go.
I always lay a towel out before I jump in the shower, so it's handy and ready to go when I jump out.
I put my makeup and hair products in the bedroom so I can finish up my morning routine there.
What do you do to speed up your morning routine? Have you tried the Cottonelle Care Routine yet?