I love to work out. I haven't always loved to work out, but in the last couple years I've come to really enjoy my workouts and the feeling I get when they're done. I go to both Piloxing and Zumba classes several days a week, and it makes me feel better about myself if I'm dressed for the workout, instead of grabbing an old t-shirt and any old pants. I don't however want to break the bank buying workout clothes, so I'm always on the lookout for sensible stylish workout clothes that fits into my budget. My favorite workout styles can be mixed and matched for the maximum number of looks for minimum dollars spent. Old Navy has some fabulous workout clothes that allow me to come up with that mix and match work out style without spending a fortune.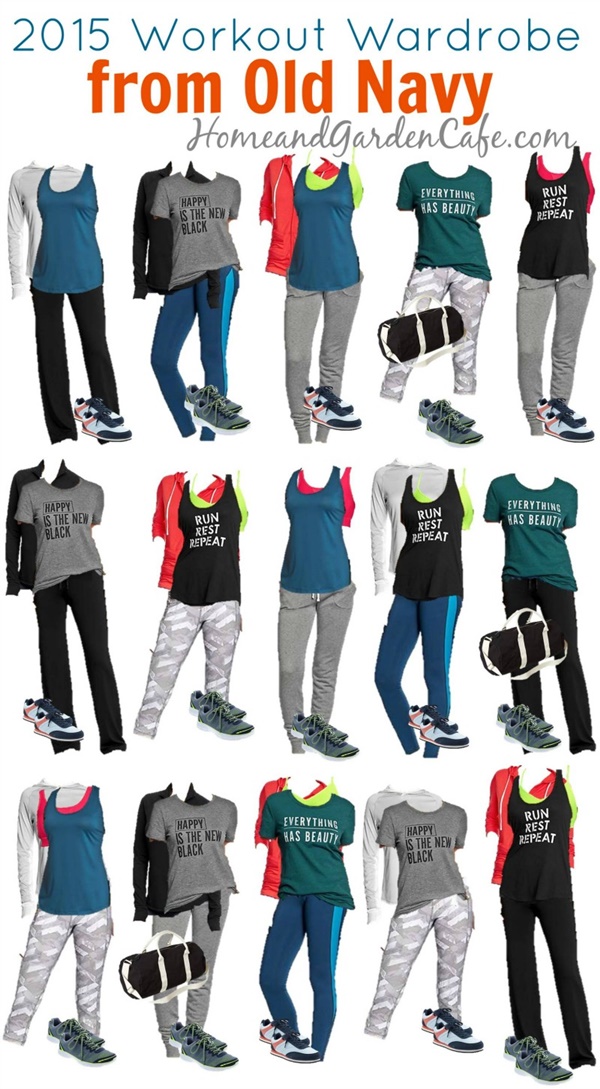 Mix and match the great styles below to create these looks or mix and match to create your own fun workout looks!
I love having options when I'm heading out the door to workout. I love it when I can match multiple pants and multiple tops, especially when it's mid week and I haven't had time to catch up on the laundry. I know I can reach in my wardrobe and still come up with something to wear that will match and look stylish. It's more fun to sweat when you can do it in style, right?