"What's for dinner???" I sometimes dread hearing those words, especially if I haven't even thought about it then. That's why one of my resolutions this year was to improve my meal planning.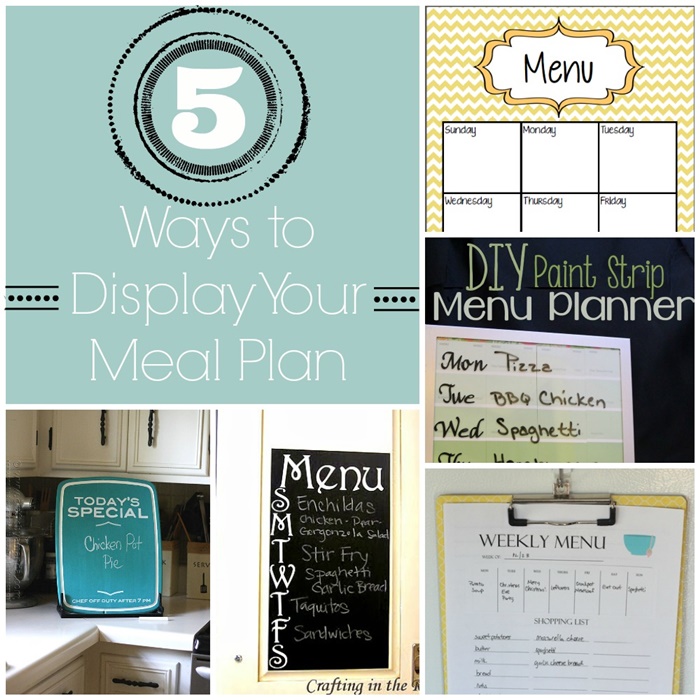 If you're tired of hearing those three words day in and day out it's time to create a meal plan display. While some people opt to keep their plan in a notebook or household binder, others go for a more public display. Here are some super fun ways to display your meal plan for your whole family to see.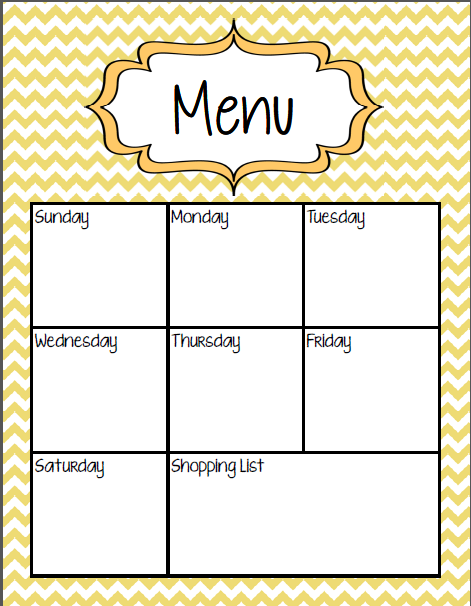 DIY Marker Board from Moola Saving Mom
The small size of this display means it won't take up precious space. Instead of purchasing an eraser board or other expensive display this ingenious idea uses something you probably already have laying around – a picture frame!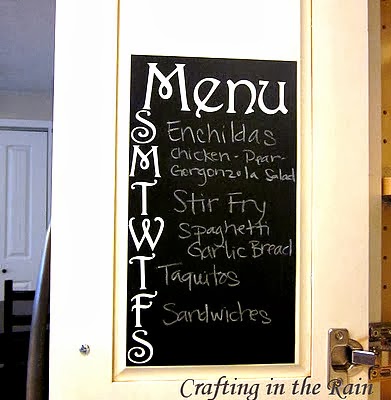 Chalkboard Posterboard from Crafting in the Rain
If you haven't heard about chalkboard spray paint yet, you're in for a surprise! This chalkboard display is made using some posterboard and chalkboard spray paint and is then secured to the inside of a kitchen cabinet. You can easily open the door to see what's on the menu without having it on full display.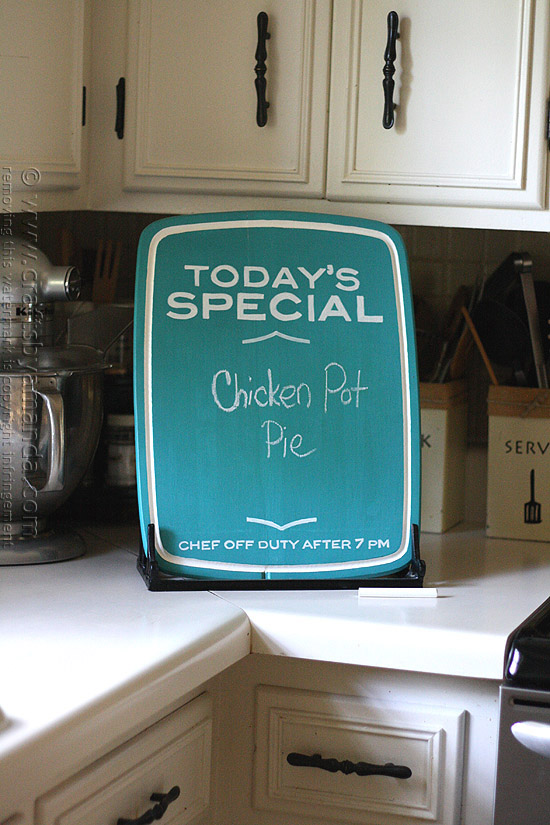 Chalkboard Menu from an Upcycled Cutting Board from Crafts by Amanda
What do you do when your cutting board has seen better days? Upcycle it into a menu display board! This easy remake makes the perfect holiday or housewarming gift or keep it for yourself to spruce up your meal plan display.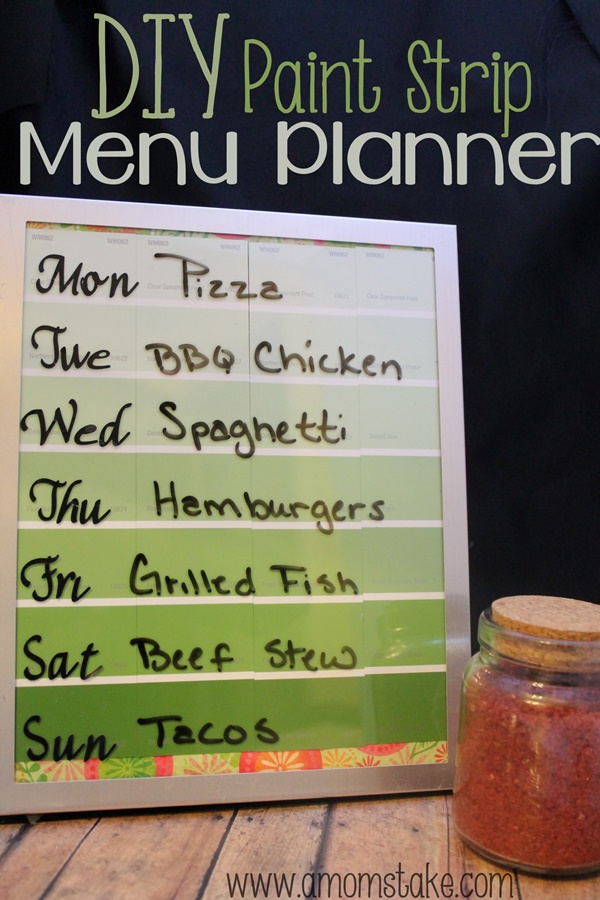 DIY Paint Strip Menu Planner from A Mom's Take
Take a marker board one step further with a changeable background. You can easily swap out and change the theme for the season or stick with your kitchen colors. Either way this piece will keep your family informed about dinner plans and look great too.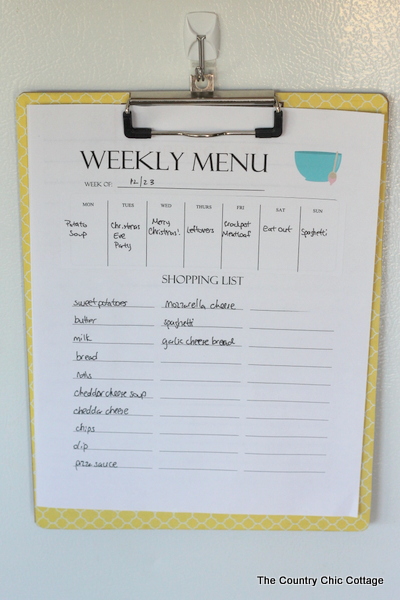 Weekly Menu Planner System with Free Printables from The Country Chic Cottage
If you're looking for a simple way to keep track of your meal plans and let everyone else know as well this easy idea provides a how-to and free print outs as well.
So, which display will you choose? Leave a comment and let me know!