I'm definitely getting spring fever! I'm ready to be out digging in the garden. To tide myself over I planted some pepper and tomato seeds today. Hopefully they'll grow into some nice seedlings before it's time to put them in the garden.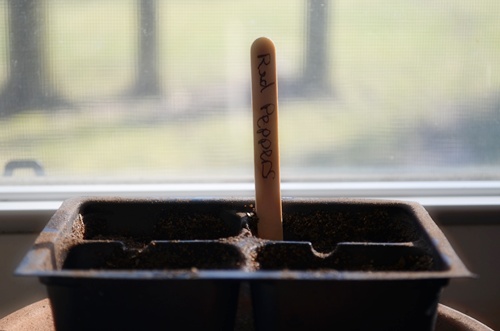 I planted some little red medium hot peppers I dried from last summer. I also 3 different types of tomatoes, Sweet Tangerine, Beefsteak, and San Marzano Paste. I'll be back with more photos in a couple weeks if they decide to grow!
My husband also plowed part of my garden today, so I'll be ready to plant some cool weather crops in a couple weeks, or whenever the ground gets dry enough to plant!
Now I just need to get the raised beds dug up, and prune the fruit trees in the next couple weeks! Those gardening chores are starting!