I love to run, and I also have a sister who loves to run, so I'm always on the lookout for fun, unique gift ideas for runners to give her. We actually ran a half marathon together last month, it was her first and my second. We had a blast training together through the summer, and running in other shorter local races. My sister made us both t-shirts for the race, so I'd love to come up with a unique runners gift idea for her to return the favor.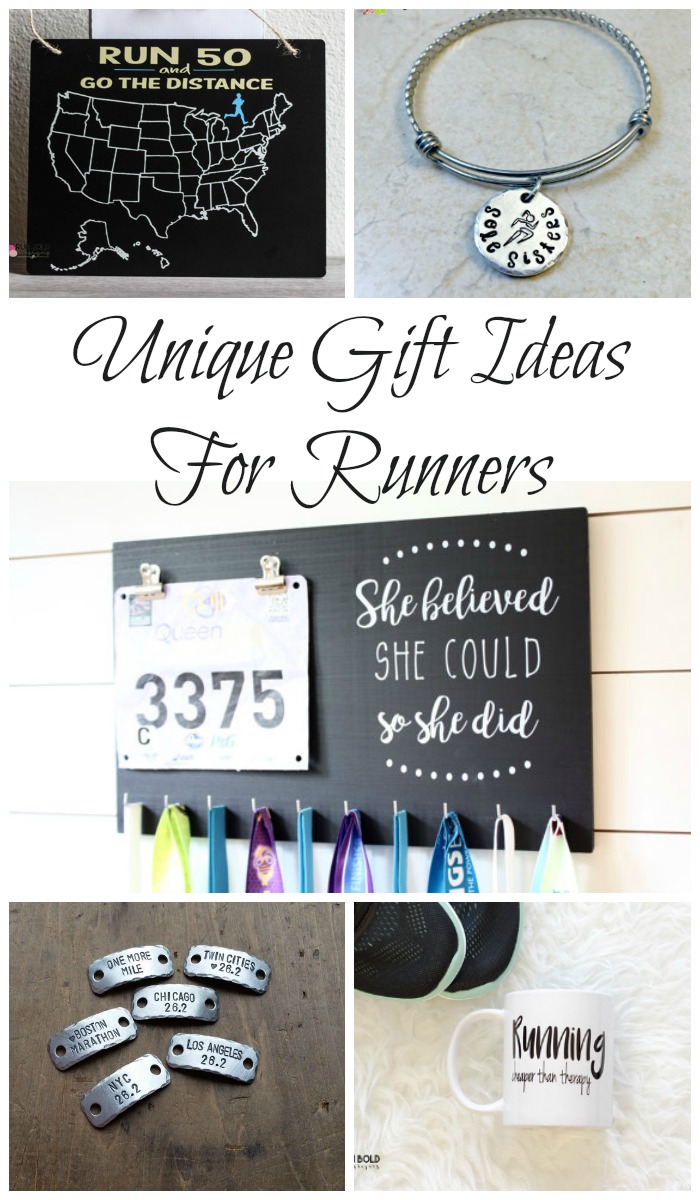 Here we are on race day in our "Marathon Runners, Just Kidding! Wine drinkers t-shirts. We had so much fun! Well, other than the 20 mile an hour winds! Hah!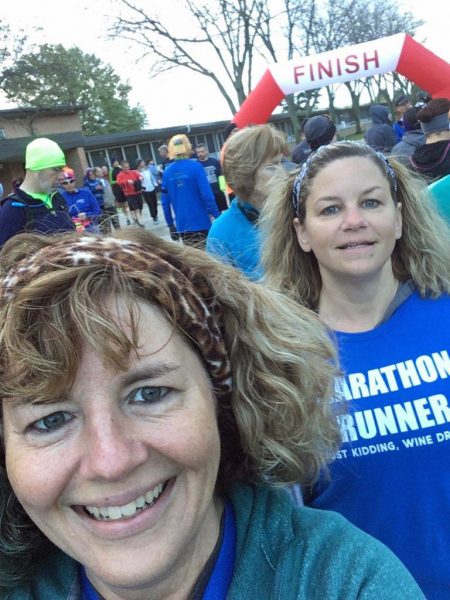 Here are a few of my favorite gift ideas for runners from Etsy. I love the handmade and unique gifts you can get from Etsy! Since every runner is different, they're perfect for any runner on your gift list. The links in this post are affiliate links, meaning if you make a purchase I may make a commission, but it is at no additional cost to you. I'm only recommending runner's gifts I'd LOVE to receive myself or that I would purchase for my sister.
Runners shoe tags ~ These little tags are a great way to commemorate or celebrate a special running occasion.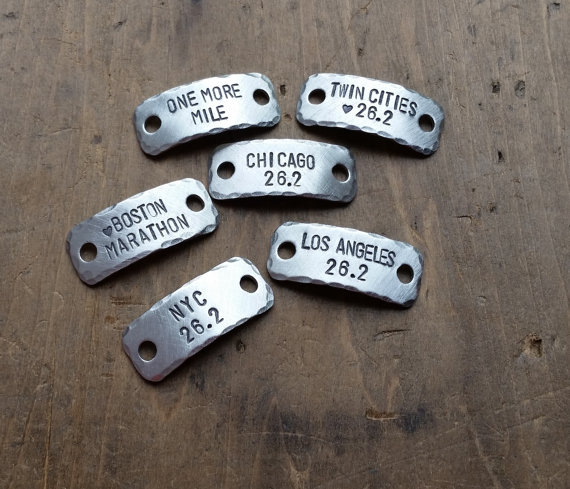 2. Runner's Sign ~ I love this unique rustic looking runner's inspiration sign.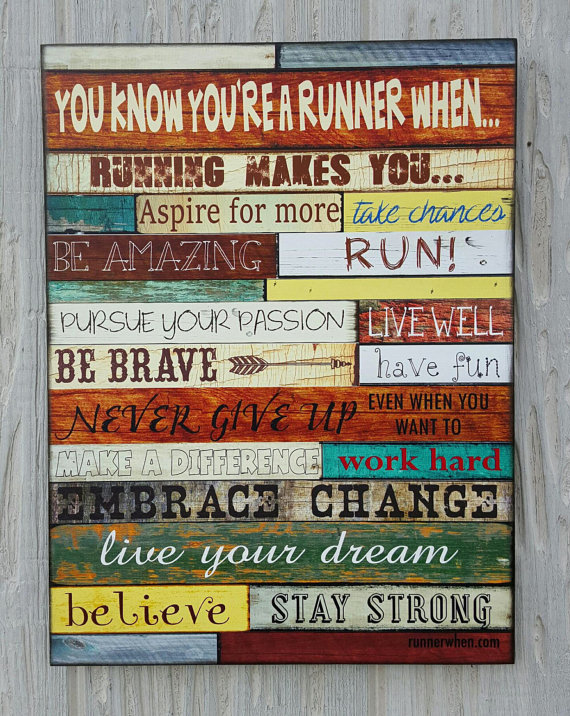 3. Runner's Necklace~ LOVE this! So delicate, but it says it all in one word! The runner on your gift list will love this too.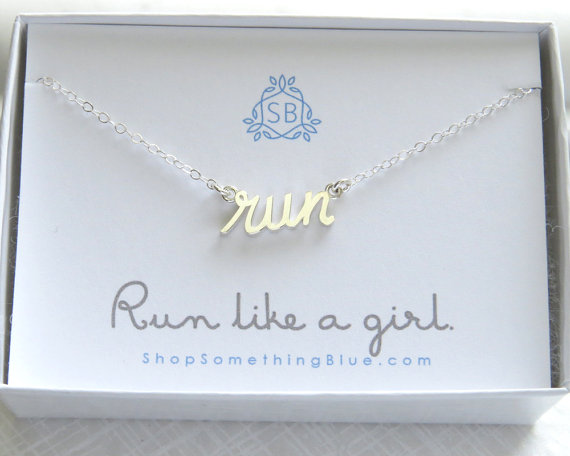 4. Runner's Clock~ Because every runner I know is on runner's time! Their husband/ significant other will always agree, I'm sure!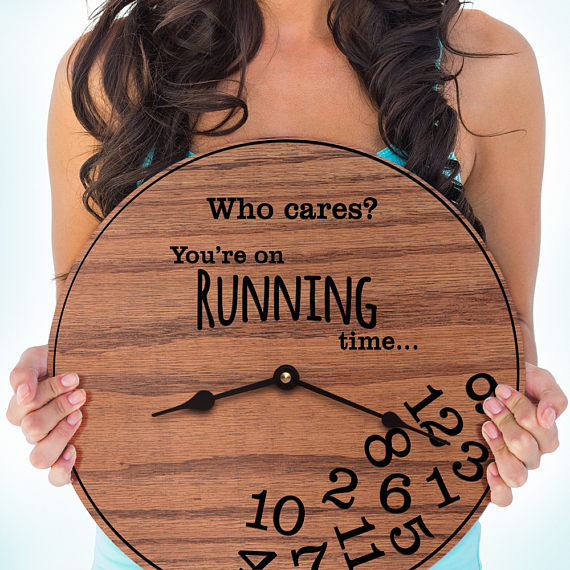 5. Running Therapy Mug ~ This is sooo true! Every runner knows your run time is your time for deep reflection and it's definitely better than any therapy for anything on your mind!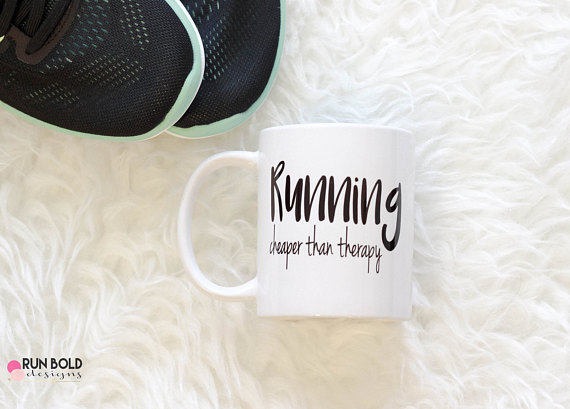 6. Sole Sisters Bracelet~ This is probably my personal favorite on the unique gift ideas for runners list! Do you have a sole sister you run with on the regular? This would be the perfect gift to buy for yourself and for her!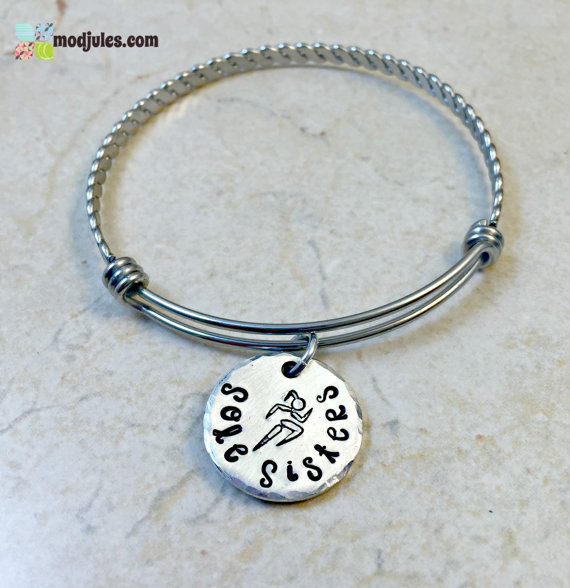 7. Running Medal and Bib Holder~ Because every runner needs a place to display their medals and racing bibs!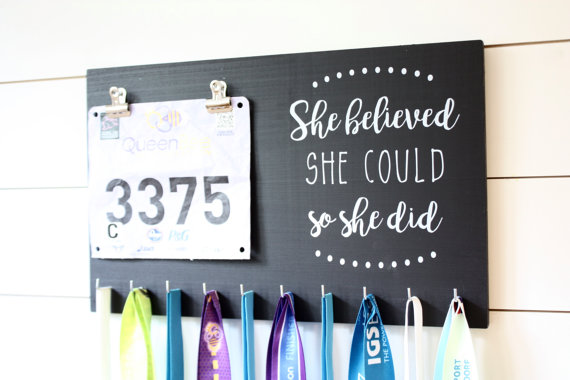 8. Run the 50 States Map ~ Perfect gift for any runner who loves to run all over the US!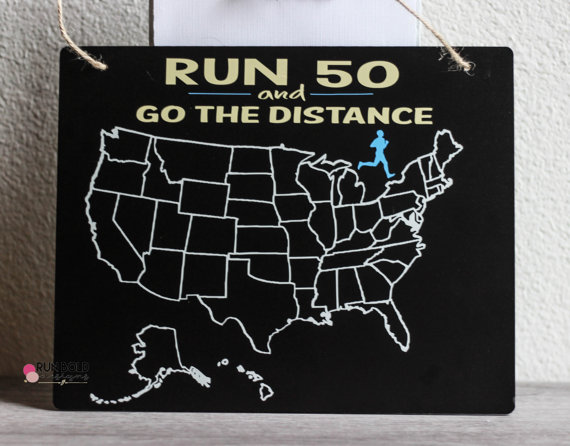 Do you have a runner on your gift list this holiday season? What ideas unique gift ideas for runners do you have? I hope these ideas help inspire you!