If you're looking for an easy, colorful, and healthy appetizer recipe for watching the game, or even for your next holiday party give this grilled sweet potato bites appetizer recipe with avocado and tomato a try. It's vegan, gluten free, grain free, dairy free and loaded with healthy veggies and antioxidants. Did I mention flavor? I love this fresh combination of flavors!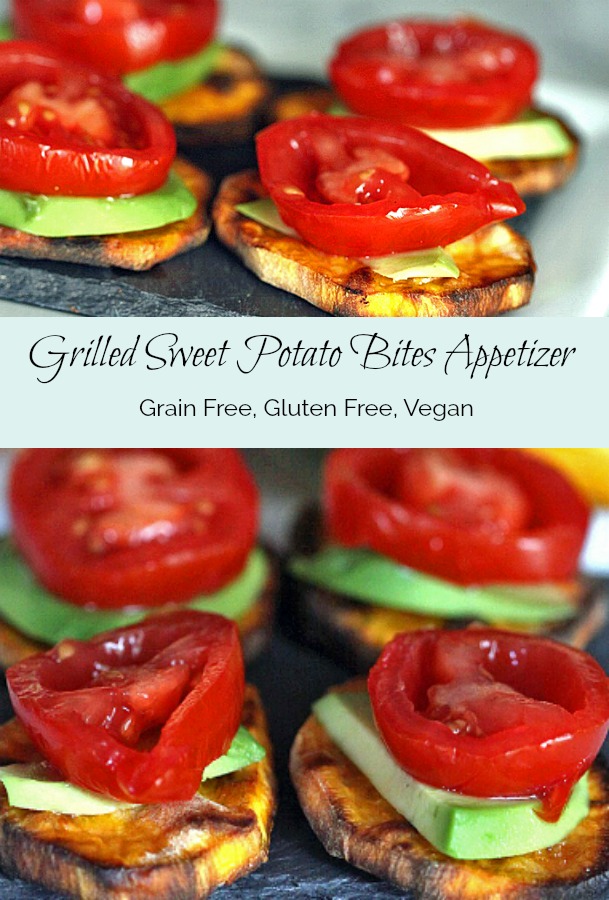 Grilled Sweet Potato Bites Appetizer With Avocado and Tomato
Ingredients
2

medium sweet potatoes sliced thin

1

tablespoon

avocado oil

sea salt to taste

2

avocados sliced thin

4 -6

Campari

smaller tomatoes, sliced thin
Instructions
Slice the sweet potatoes into thin uniform slices, and toss in the avocado oil, then sprinkle lightly with sea salt.

Grill the sweet potatoes on low for about 5 minutes on each side. Keep a close eye, the cooking time may vary per grill. Turn the sweet potatoes when they start to turn golden brown on the edges.

Once the sweet potato bites are grilled, spread them out on a plate or platter and top each slice with avocado or tomato.

Serve!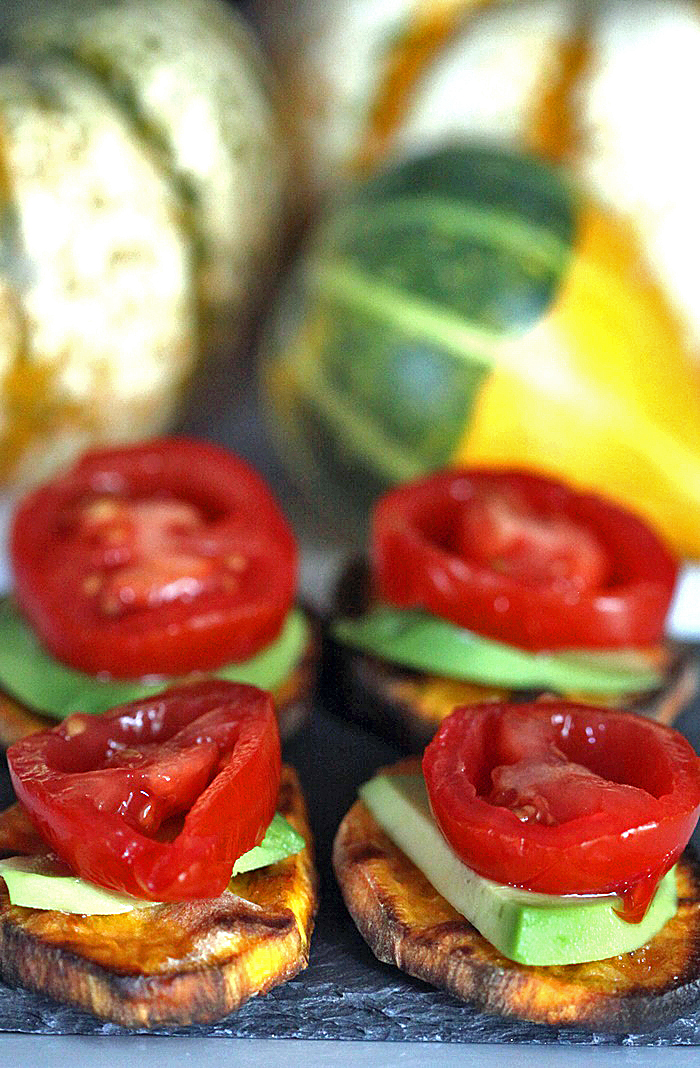 These sweet potato bites are really simple to make with just 5 ingredients, but they're delicious! You won't want to stop eating them! You can just pop the sweet potatoes in your mouth straight off the grill, that's part of my problem! I want to eat them as fast as I make them!
If you don't have any fresh tomatoes you can add a little salsa instead. I do love to use Campari tomatoes for these, they're the perfect size to slice for the top of these bites, and they're usually loaded with fresh tomato flavor, even in the winter. One more tip! Make sure your avocado is ripe, and loaded with it's own flavor. It should slice like butter. Yum!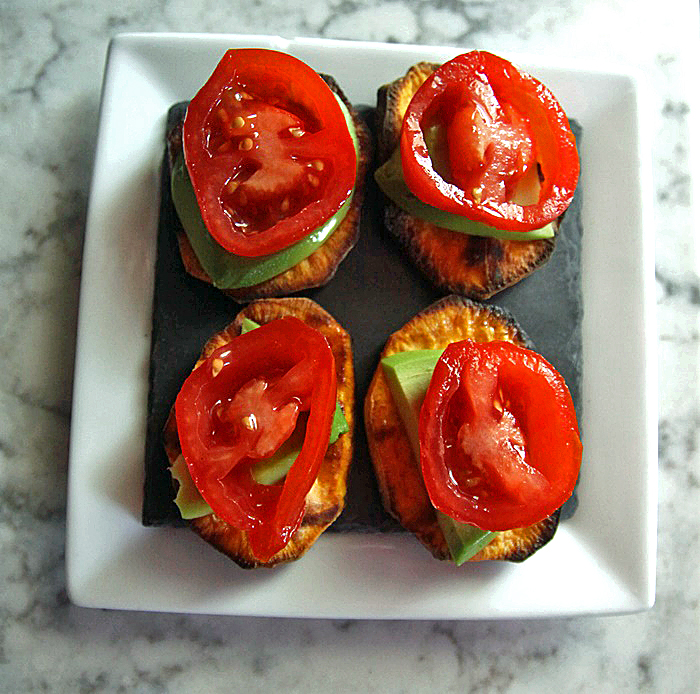 Looking for more delicious party recipe ideas?
Try this Tomato and Basil Caprese Salad Stack.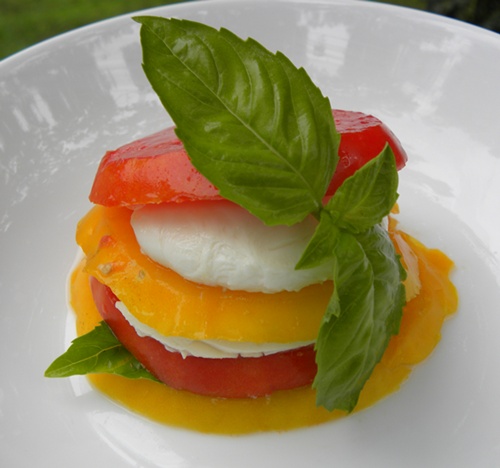 Or this creamy tomato and basil soup.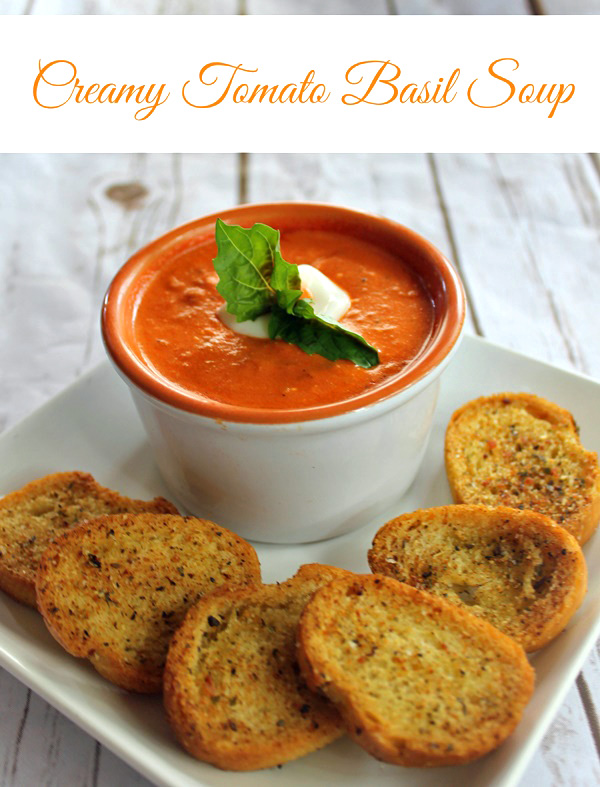 Do you have a go to appetizer recipe for the holiday season, or for watching your favorite game?