I love to be outdoors during the spring and summer! As soon as the weather starts to turn warm I'm ready to hang out on the deck and in the back yard as much as possible. We also love to entertain friends in our back yard during the summer, so I'm in love with some of these fun seating ideas from One King's Lane.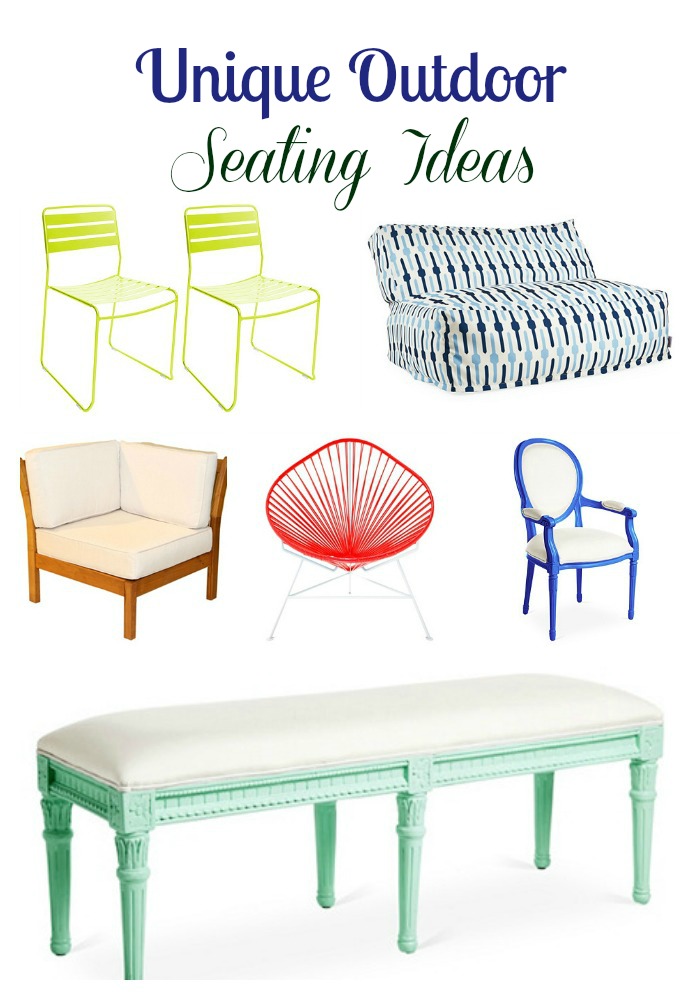 If you purchase items through the links on this page, I may receive a commission, but as always I only recommend the things I like and love!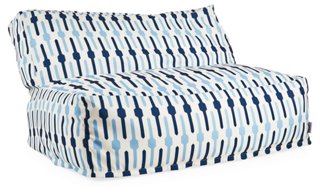 Jai Outdoor Lounge Chair, Blue – $329.00
Bring a dash of mod style to your porch, patio, or playroom with this graphic-print chair. Its machine-washable cover is as practical as it is chic.