I have a confession! I love scrapbook paper! It comes in so many fun colors, and it doesn't cost much per sheet so I always keep plenty on hand for more than just scrapbooking. Walking through the scrapbook aisle at my local craft store might makes me feel like a kid in a candy store. There are so many colors, patterns, and themes to choose from, I'm always looking for ideas for how to use them! If you feel the same way take a peek below at 10 creative uses for scrapbook paper that you can try. You will find that scrapbook paper has so many practical and decorative uses, giving you the perfect excuse to stock up.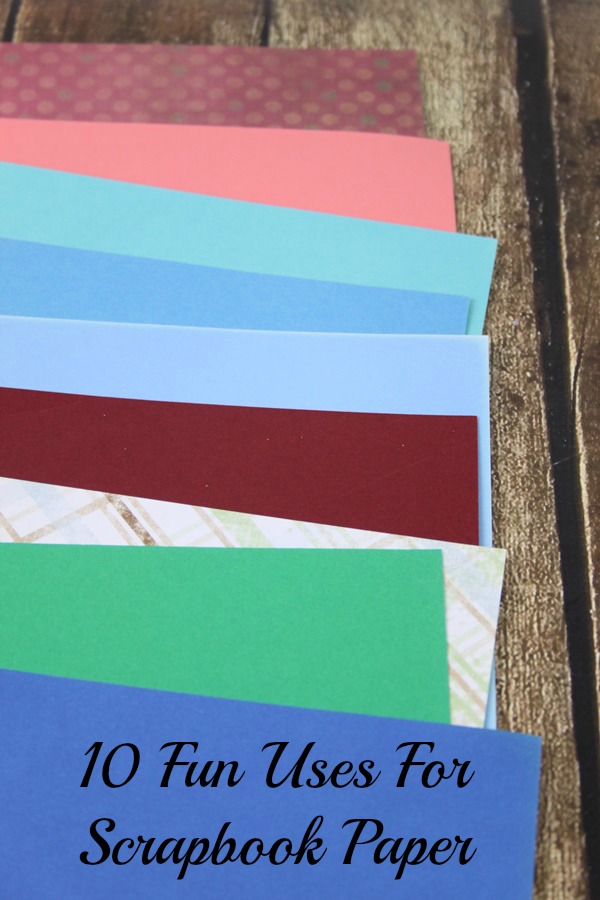 1. Decoupage a table top.
Apply a coat of Mod Podge to a table top. While the liquid is still wet apply torn pieces of scrapbook paper. Press it flat, remove all air bubbles, and finish with a top coat of Mod Podge. It is a great way to give a table a new look for less.
2. Make a chore jar.
Cut pieces of scrapbook paper into strips or squares. On each paper, write a daily chore down. Fold the colorful pieces of paper up and put them in a mason jar. When it is time for children to begin chores, they simply need to grab a piece of paper and begin.
3. Craft a bunting banner.
Forget sewing a bunting banner, make one in minutes with scrapbook paper. Cut the colorful pieces into triangles and glue to a piece of ribbon or string. Hang the bunting banner for birthday parties and other celebrations.
4. Make your own napkin rings.
Are guests coming for dinner? Make your own napkin rings when you cut strips of colorful paper and glue them into a loop. Just slide over the rolled up napkins and you have instant table top décor. You can even place a matching piece of paper under the plate as a charger.
5. Frame it!
Make instant art when you frame pieces of scrapbook paper. Gather a collection of complimenting colors and themes and place them in bright frames. It is instant art for just pennies a piece.
6. Make your own placemats.
You can laminate scrapbook paper to make your own colorful placemats. Find kid friendly themes that are sure to make meal time more fun.
7. Craft your own dry erase board.
Laminate a piece of scrapbook paper or place a piece in a picture frame. You can then use a dry erase marker to write on the paper. Write down notes, memos, lists and more. Wipe clean when done.
8. Dress up a mason jar.
Cut a piece of scrapbook paper and wrap it around a mason jar. Cut to fit and secure the paper with tape. It is a quick way to make over any mason jar and make it match your décor. Check out this spring mason jar planter.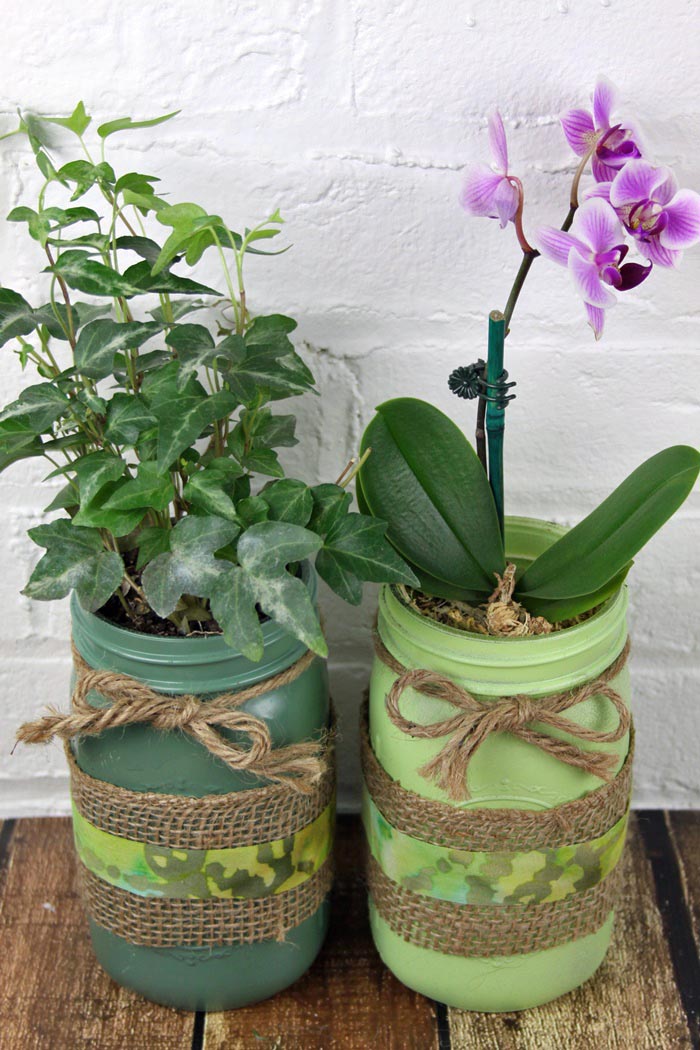 9. Keep scraps on hand for fun notes.
Keep smaller scrapbook paper scraps on hand for quick lunch box notes. They are more fun than regular sticky notes and are a great way to make a child's day. Keep a baggie of scrapbook paper scraps near the lunch packing supplies so you have easy access.
10. Make doll accessories.
Scrapbook paper is wonderful for wall papering doll houses, and creating doll accessories. You can make mini books, cuffs and bracelets, and other fun extras.
See how practical scrapbook paper can be? The next time you find s stash, give these 10 creative uses for scrapbook paper a try.