Sometimes you just need to pamper yourself, but you don't have the budget to go treat yourself to a spa day. Why not create your own diy spa day at home with these 10 great diy home spa homemade body products. Invite a couple friends over and you can make a fun day of it. Make a few extras to send home with your guests so they can pamper themselves in their own home spa and remember the fun you all had together.
Here are 10 great DIY home spa homemade body products to help get you started.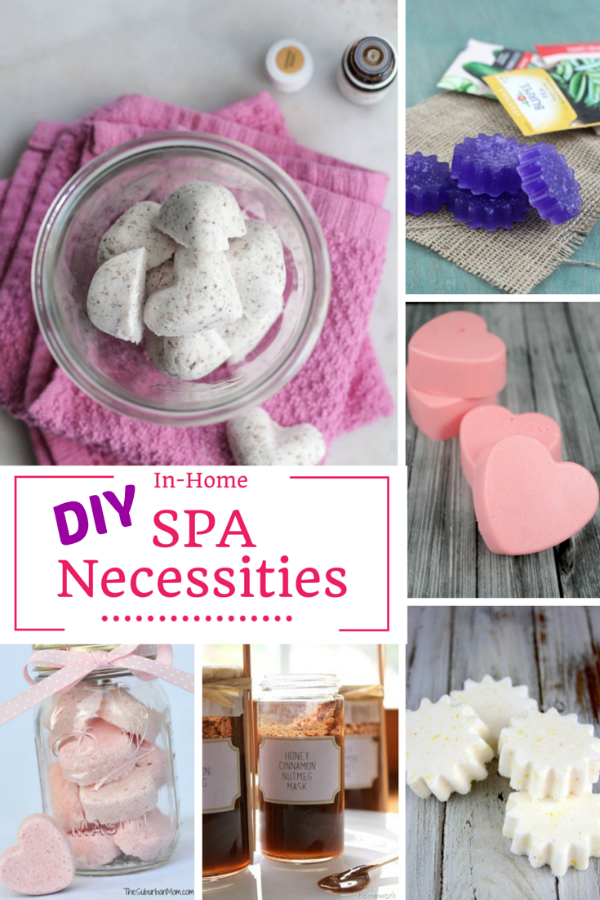 A day of pampering in your very own diy home spa day using these great homemade body products is just what you need to relieve the stress of a long week! Add in a few friends and you can also trade manicures and pedicures while you do your facial masks and sugar scrubs.