Are you looking to freshen up your bedroom for spring? Doing so can really lift your spirits and help you feel energized! If you want to freshen up your space but don't know where to start, take a look below at some ideas to inspire you. Below you will find some helpful tips on how to freshen up your bedroom for spring and really get it looking great, for less!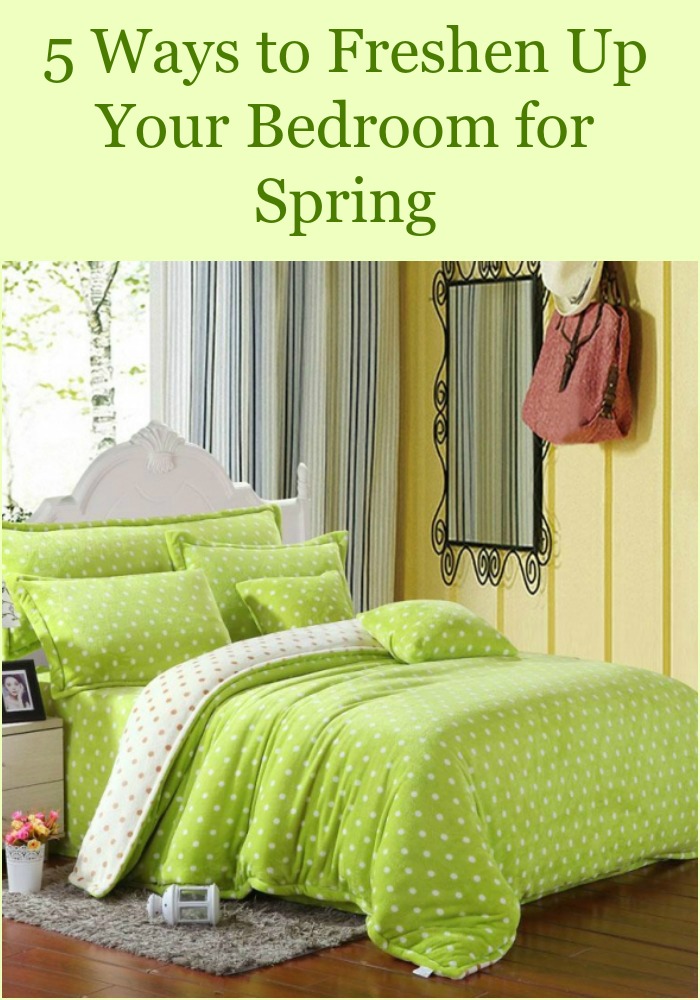 1. Change your linens.
Switch out sheets and pillow cases to vibrant and fresh colors. Use light fabrics since evenings will tend to get warmer. You can even add some new accent pillows to your bed or a chenille blanket to add some extra color and texture.
2. Add some fresh elements.
Add a vase of fresh flowers on a dresser or on a night stand. You don't need anything fancy, just some bargain blooms from your local grocer will do. You will love waking up each day to fresh flowers next to you.
3. Change out your pictures.
Do you have framed family pictures in your room? Now is the time to change them out. Updating your photos can freshen the space up and give the room a whole new feel. Choose photos of the family enjoying warmer months as opposed to winter photos.
4. Let it some light.
Switch to some light sheer curtains or add some extra lamps to the space. Just allowing more light into the space is sure to open the room up and make it feel more serene.
5. Add some scent.
Use some spring scented candles or a plug in air freshener to make the space smell great. Choose a light scent and nothing over powering. You want to evoke the feeling of spring, so choose light floral or citrus scents.
Getting your room freshened up for spring can be easy and even inexpensive when you give these tips a try. As you can see, these ideas are so easy to implement no matter what kind of budget you are working with. Give them a try and see what your space can look like!