Watermelon is one of my favorite flavors of summer, it's like that perfect summer food! It's cool, loaded with flavor and it quenches your thirst at the same time! It's also loaded with vitamins and antioxidants.
Watermelon is also wonderful to take to a summer carry in. Here are 10 delicious watermelon recipes that will be perfect to take to your next summer bbq or cookout! There are several refreshing salad recipes, sorbet, and even a recipe for watermelon cookies! Of course they'd also be wonderful for dinner tonight!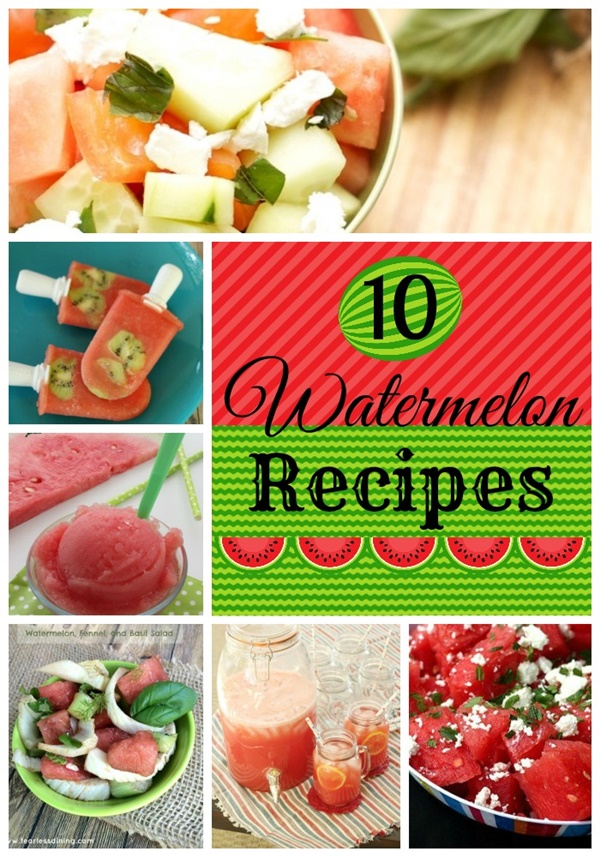 Do you have a favorite watermelon recipe? We'd love to hear about it!