Camping is a great way to get away for the weekend, unplug and enjoy some time with the family. And right now you can still not be around a ton of people! But camping isn't for everyone! Are you preparing to head outdoors and enjoy some camping this summer? If so, there are certain camping hacks you should keep in mind. Below you will find 7 camping hacks all campers should know, perfect for making your time in nature easier and more enjoyable. These hacks can make tough jobs simpler so you can enjoy more time relaxing and taking in nature. Here is how to get started!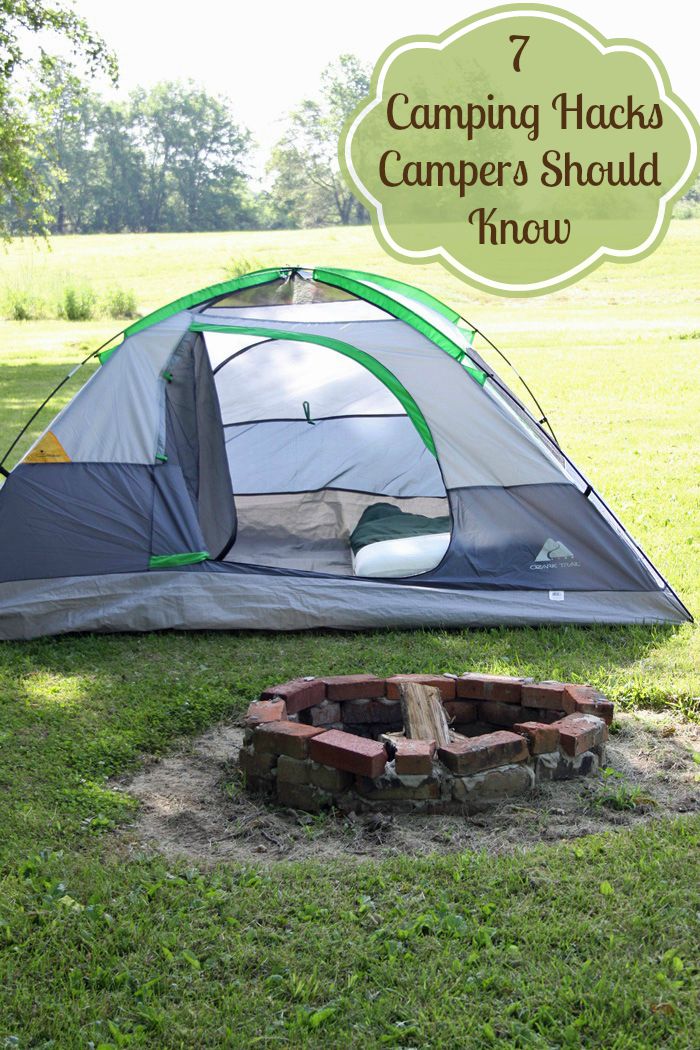 1. DIY Fire Starters
Don't spend money on fire starters, when instead you can make your own. Just dip pinecones in melted crayon or candle wax and you are ready to roll. Or, you can fill a toilet paper roll with dryer lint and toss it in before lighting. Both methods will get your fire going in no time.
2. Natural Pest Control
Throw some dried sage into your fire to help keep bugs away. As it burn the smoke will act a deterrent, and it will smell pretty great too. You can also try burning lavender for natural pest control that not only works but smells fantastic.
3. Bring Command Hooks.
Command Hooks (Amazon sponsored link to product) are excellent for attaching to the sides of picnic tables and even trees and can be removed without causing any damage. You will be glad you have them when you want to hang items to dry or hang cooking utensils.
4. Don't forget the tin foil.
Tin foil wrapped around toilet paper can keep it dry. Tin foil placed over grill grates can keep food from falling through. You can use tin foil to cover anything that needs water proofing as well or to keep the heat in on food items that you want to keep warm.
5. Take plenty of pop up lights.
These would be the battery operated lights sold at your local dollar store that are round in shape and you press in to light and press again to turn off. They are great for camping because you can use them anywhere and don't need electricity.
6. Pack some cord.
A long cord is great for using as clothesline, just tie it between two trees or a tree and your vehicle. It can also be used to bundle up bedding when not in use, or to tie garbage bags on top of the car at night so animals don't get a whiff of it.
7. Pack dryer sheets.
Tucked into nooks and crannies of your camper or tent they can help repel mice that would love to dine on your snacks. They can also be placed between clothing so they smell fresh no matter how many days you are in the wilderness.
Keep these camping hacks in mind the next time you are ready to set up camp and you are sure to feel prepared and even a bit more comfortable.
Looking for more ideas to get outdoors or get back to nature? Check out these articles!