If you've been around Home and Garden Cafe long, you know I'm a total garden geek! I love all the creepy crawlies  and critters that go along with my garden, especially the pollinators. Actually I want to make sure I'm attracting plenty of them to my garden, they're great for vegetable and fruit production!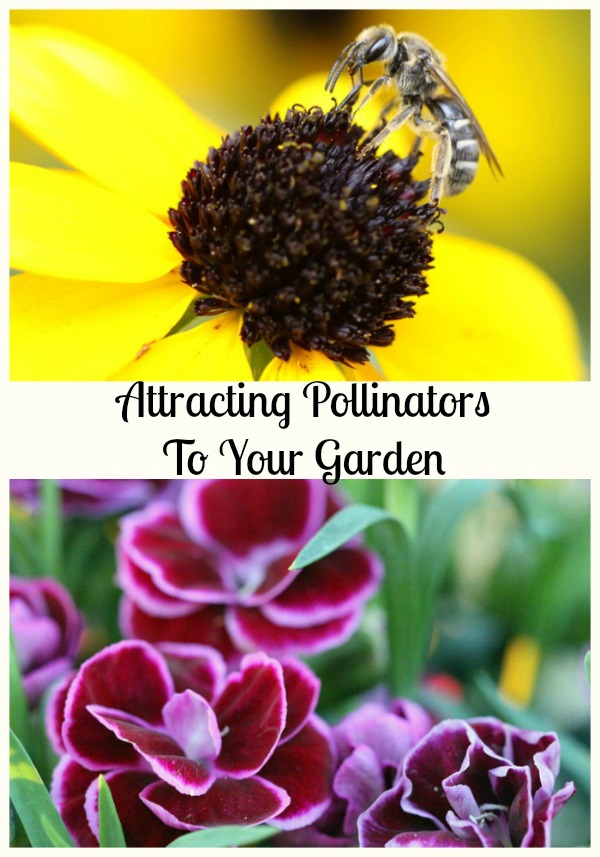 This weekend we planted some new perennials just to help attract pollinators to our gardens, it doesn't hurt that what we planted will also produce fabulous blooms to make our yard beautiful this summer! We visited our local Lowe's Home Improvement Center and found a nice selection of Monrovia plants for our pollinator garden. We also found even more Monrovia plants at another local garden center. One of the employees at our local garden center helped explain to me that Monrovia is a nice quality supplier of plants to many garden centers around the country. It's early in the season here in Ohio for gardening. Our local garden center explained they were looking for even more Monrovia plants to come in over the next couple weeks, and they should be fully stocked by about mid April. Of course I'm impatient and I wanted to get started on my gardens this weekend. It was a beautiful sunny weekend after a week of rain, and they have even more rain in the forecast for all this week!
The Monrovia website is a wealth of knowledge when it comes to what to plant in your garden zone and when, along with garden guides, informational videos and help to find a professional designer if you need one for your garden. Like I said, I'm a garden geek, so I spent a bit of time there soaking up the info before we went out to purchase plants this weekend.
I was looking for some great pollinators to add to our garden, and the Monrovia display at our local Lowe's didn't disappoint! There were so many great choices it made my decision super tough!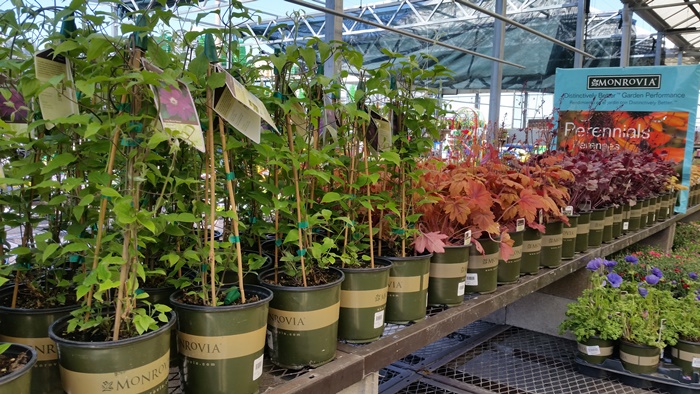 I've always wanted a Clematis, but I've never purchased one until now. They had some gorgeous Clematis plants with long season blooms, so they will bloom almost all season long. I fell in love with the Marie Louise Jensen Clematis with its fabulous purple double blooms! I think it will eventually be a gorgeous focal point for my garden! I'll need to get it a trellis so it can vine upward once it starts growing. I'm so excited I'll have these gorgeous blooms in my garden this summer! I'm sure they'll attract at least a few bees and butterflies!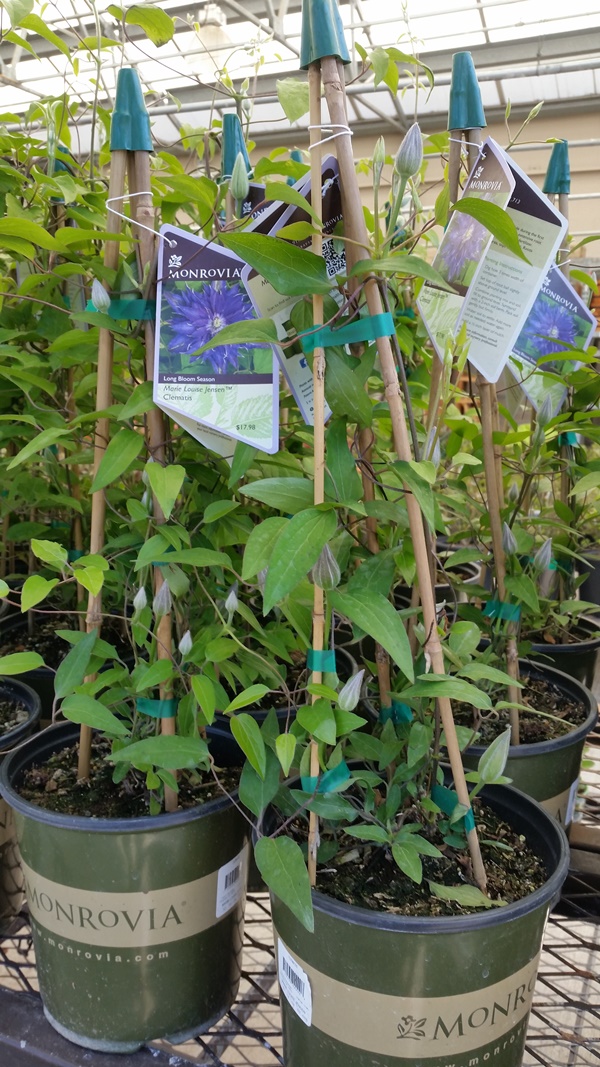 It already has some flower buds, ready to spring into bloom in my garden! So exciting!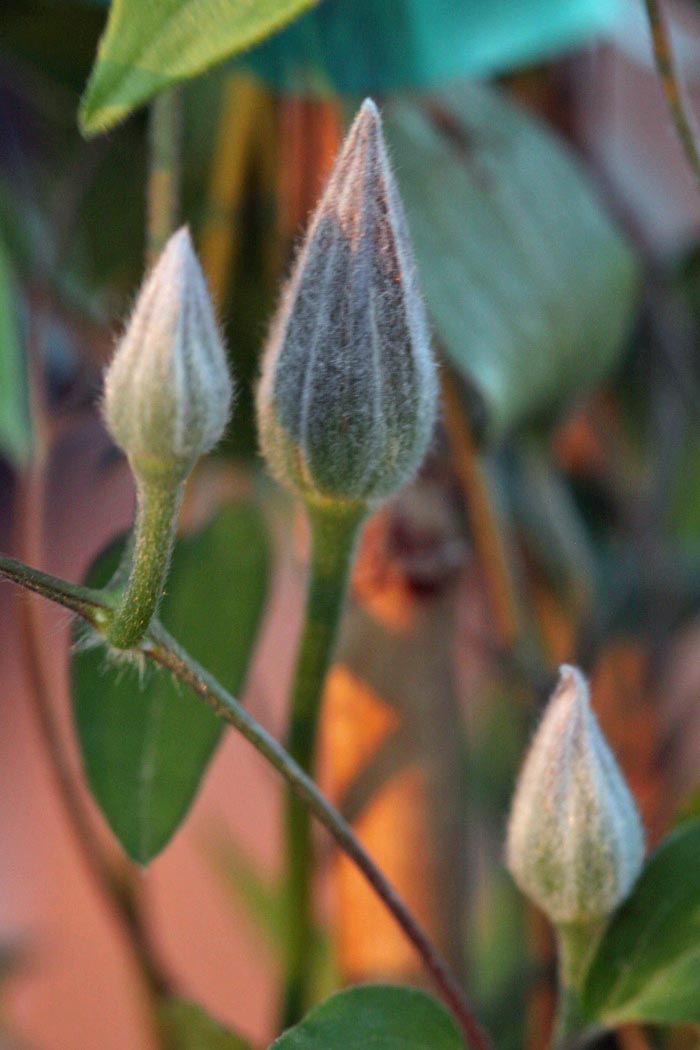 I also picked out a SuperTrouper Lilac on Purple Dainthus for it's early spring blooms.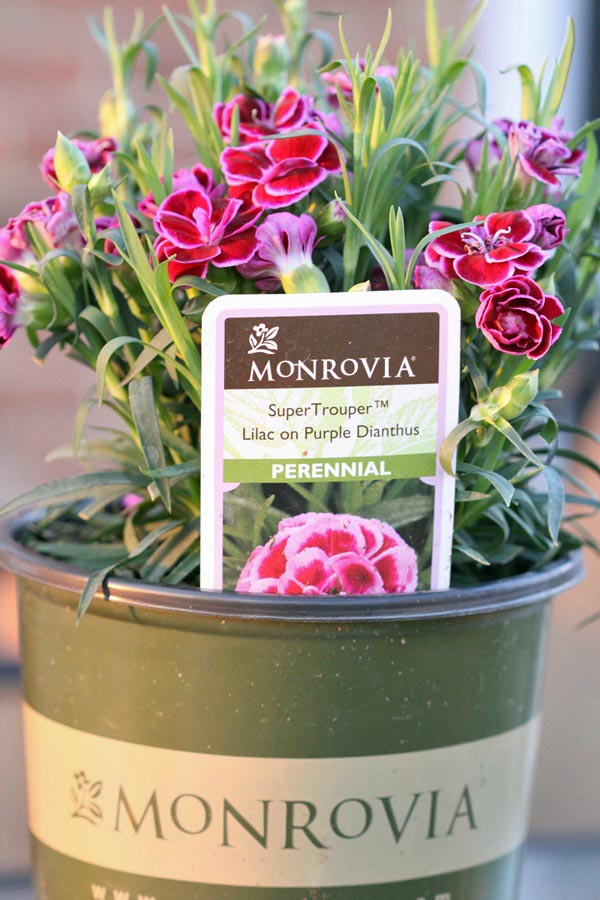 LOVE the two tone color on these, and they'll be wonderful for early spring pollinators.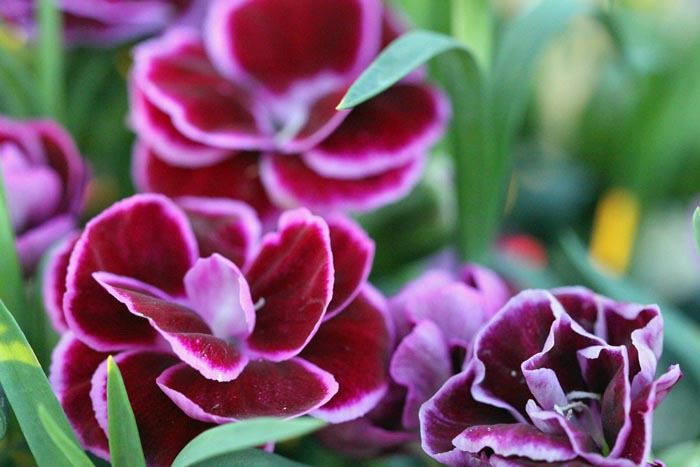 That's one of the keys for a pollinator garden. You should have something in bloom through all the seasons of your garden. It's good to have plants blooming from spring to fall so the bees, butterflies and hummingbirds have nectar whenever they visit your garden!
That's why I also selected this Monrovia Carpet Rose plant from another local nursery. It will bloom long into the summer to provide nectar to local pollinators. It will also spread along the ground to help preserve the soil and to provide low shade and cover.
It also helps to have a water source nearby, a shallow bowl with stones and a little water can be a great addition to your garden for pollinators.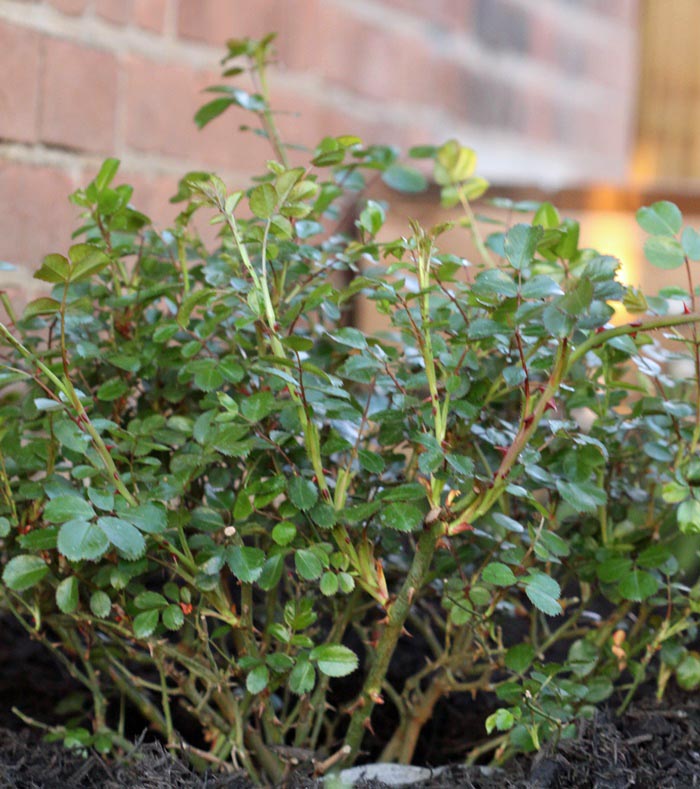 We just installed a new back deck last summer, and I haven't had time to plant much around it yet, so I was excited to get started! These plants are the perfect addition!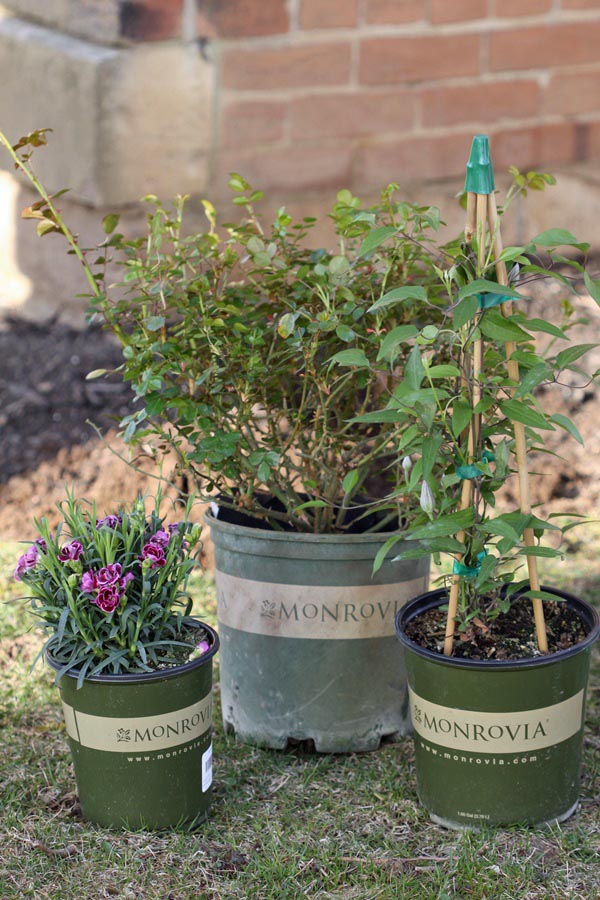 My husband and I dug out a spot in the corner of our house where the deck meets up. We dug a few holes. There's nothing like that first time digging in the earth in the springtime to plant new flowers! Such a rush getting back in touch with nature after a long cold winter of little to no gardening!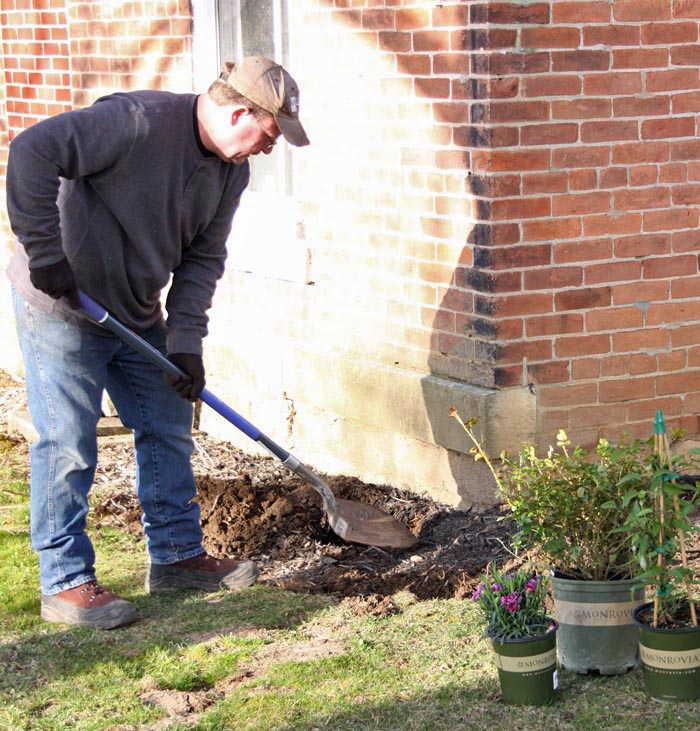 We planted our pollinators and watered them in.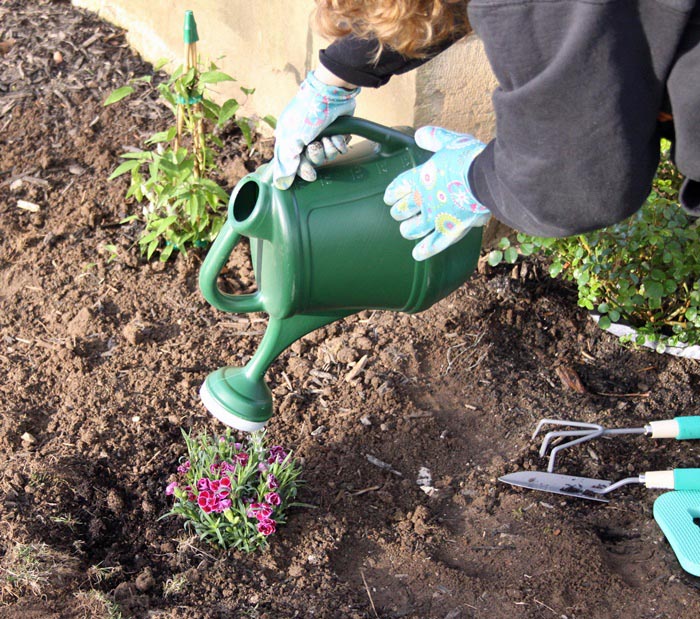 Then we layered in some black mulch on top.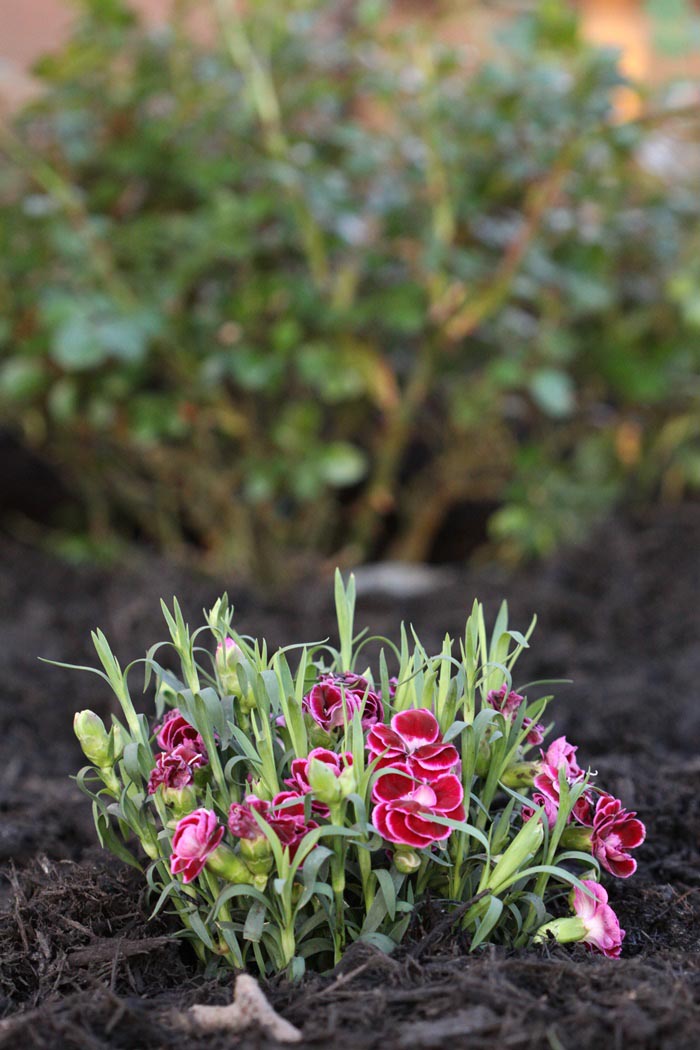 Now to sit back and watch them grow into the gorgeous plants I know they will become!
I can't wait until they're all in full bloom this summer and filling my garden with their beauty and attracting pollinators! The best part is they're all perennials, so they'll be gracing our garden with their beauty and attracting bees and butterflies for many years to come!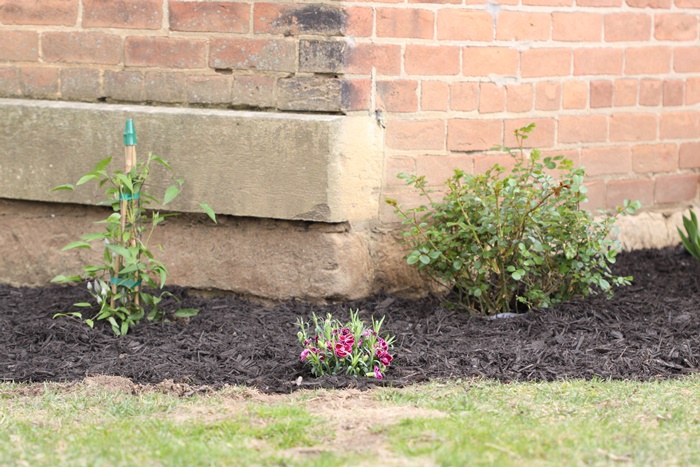 Looking for Monrovia plants for your garden? Check out where Monrovia plants can be found in your area.