I'm super excited to finally be back in the garden! I converted an old metal water trough into an herb garden last summer. The trough herb garden is right off of the end of our new deck, not too far from the back door, so it's super convenient to walk out and grab a handful of fresh herbs for recipes all summer long.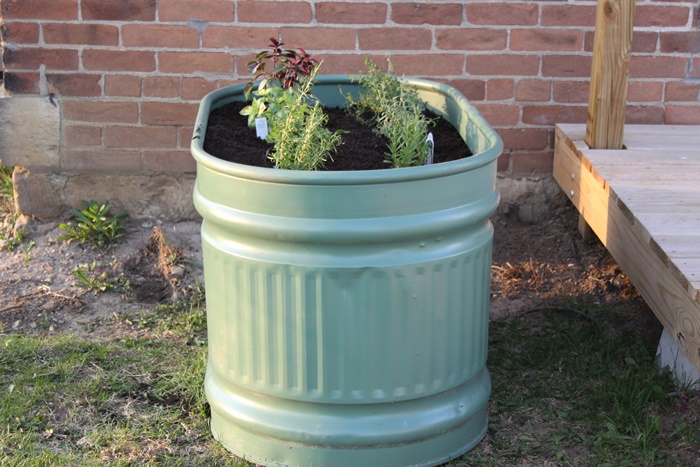 This spring I'm sprucing it up a little with some super easy to make chalk paint herb garden markers. Then my husband and my son will know what to pick when I send them out to the herb garden for a handful of fresh herbs.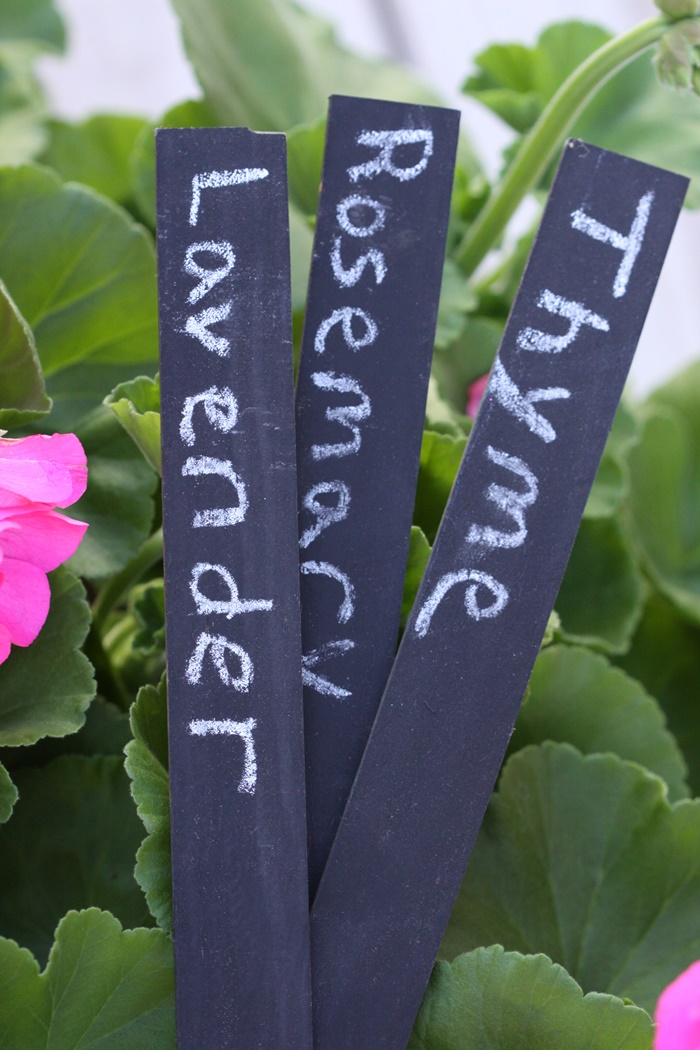 The chalk paint herb garden markers are super easy to make. We always have plenty of extra paint sticks around. It always seems like they give us plenty when we pick up paint. I re-purposed some of those paint sticks into my garden markers.
I spray painted the wooden paint sticks with a couple coats of black chalk board paint and left them sit for a few hours to dry. Then I wrote on the sticks with chalk to label the herbs.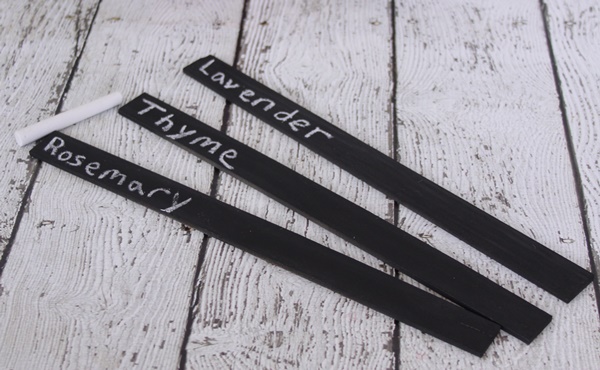 If you want to keep the words from fading in the outdoor weather you can top them off with a coat of clear polyurethane. Then you're ready to add them to your herb garden. If you want the markers to be temporary don't add the final clear coat to the top, then you can erase them and change names.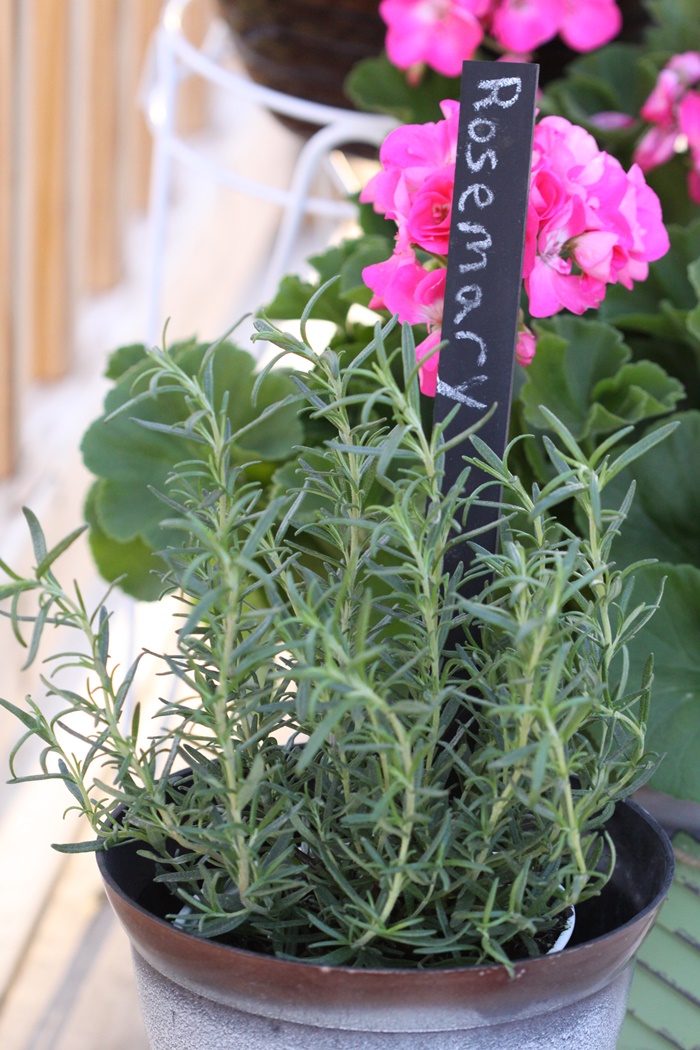 I'm hoping the chalk paint herb markers will help my husband and son learn the difference between Rosemary and Lavender.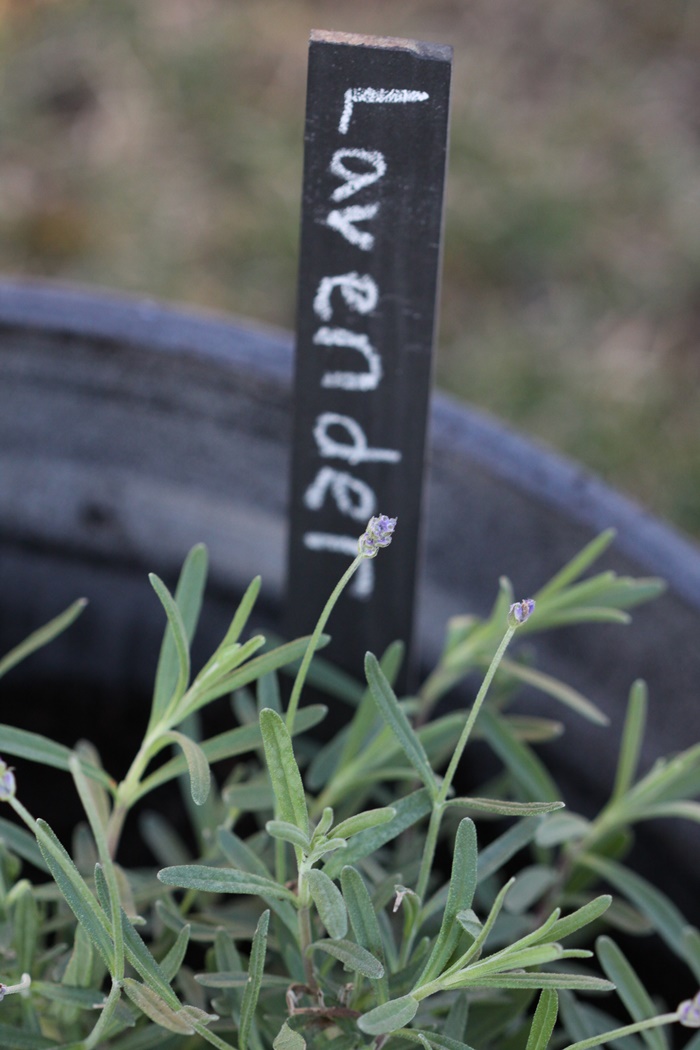 We'll see how that works out! Even if it doesn't help my family identify the herbs the chalkboard markers are still a fun addition to my herb garden!