I have problems with anxiety and my nervous system. So relaxing is key to my well being. One of my favorite ways to relax is yoga. When I'm focusing on my breathing and moves it can be a huge factor in helping my nervous system relax. I'm also a fan of essential oils and aromatherapy to help my body relax after a stressful day. A good yoga practice is grounded in meditation, relaxation, and fluid body movement. Using aromatherapy through essential oils allows you to elevate your yoga practice. This is true whether you are practicing the quiet deep stretches in Yin Yoga or the rigorous routine of Flow or Hot Yoga. Here are a few essential oils to diffuse during yoga to enhance your practice, whether it is relaxing or invigorating.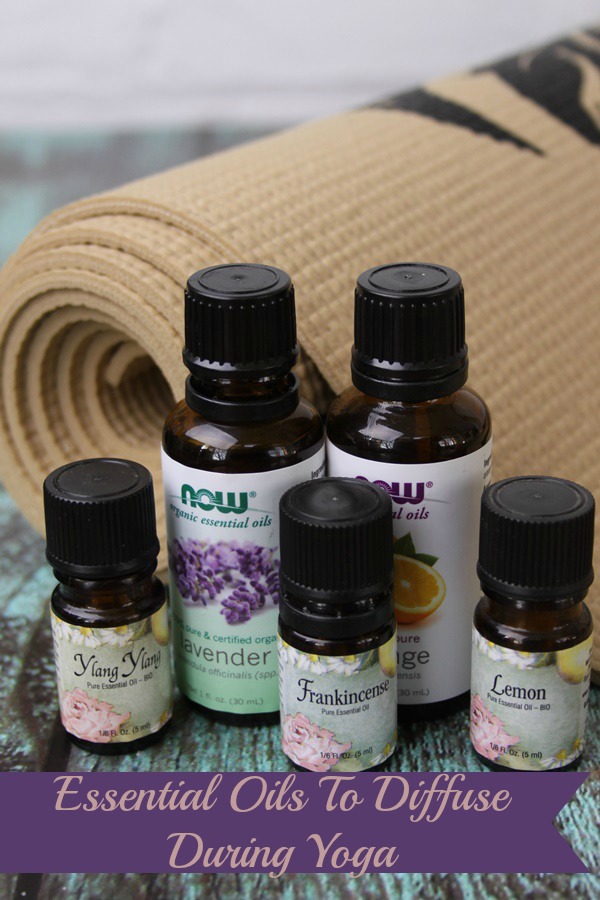 Relaxing or Deep Stretch Yoga
You can diffuse essential oils during those yoga sessions where you are holding your stretches for an extended period of time. Add five drops each of Lavender Essential Oil, Tangerine Essential Oil, Roman Chamomile Essential Oil, and Frankincense Essential Oil to the diffuser. This blend will help with your meditation, controlling your breathing, and relaxing down into the deep stretches. Both the Lavender and the Frankincense also help to alleviate any pain from muscle soreness.
Energize Your Flow Practice
Yoga is not just for relaxing into a zen-like moment, but also to get your body moving. During your next Yinyasa or Flow class, you can also diffuse different essential oils to energize the room. The ones that work best are Grapefruit Essential Oil, Orange Essential Oil, Lime Essential Oil, and Ginger Essential Oil.
Detoxify During Hot Yoga
Hot yoga can be intense and sometimes hard to breathe when you are just starting out. It is excellent for detoxifying the body though and getting all the body's systems working efficiently. During your next hot yoga workout diffuse a few drops of these essential oils together: Wild Orange, Ylang Ylang, and Melissa. You can also add in Lemon, Grapefruit, or Clary Sage as well.
Sick Yogis
If you are doing yoga at home or teach a class and notice your yogis are sick, diffuse essential oils to help them breathe easily and to combat any airborne bacteria! In your diffuser, add 5 drops of Tea Tree Oil, 3 drops of Thyme Essential Oil, and 3 drops of Lemon Essential Oil. You can also diffuse 10 drops of Thieves by itself or with this blend too. Eucalyptus Essential Oil is also recommended to diffuse as it will allow for easier breathing for congested yogis.