I've been on a mission to find a good gluten free grain free cracker for a while now. I've found a couple packaged crackers, but they're all high priced and lacking in flavor. I've been making a basic almond flour cracker for a while now, and experimenting with different herbs and spices for flavor.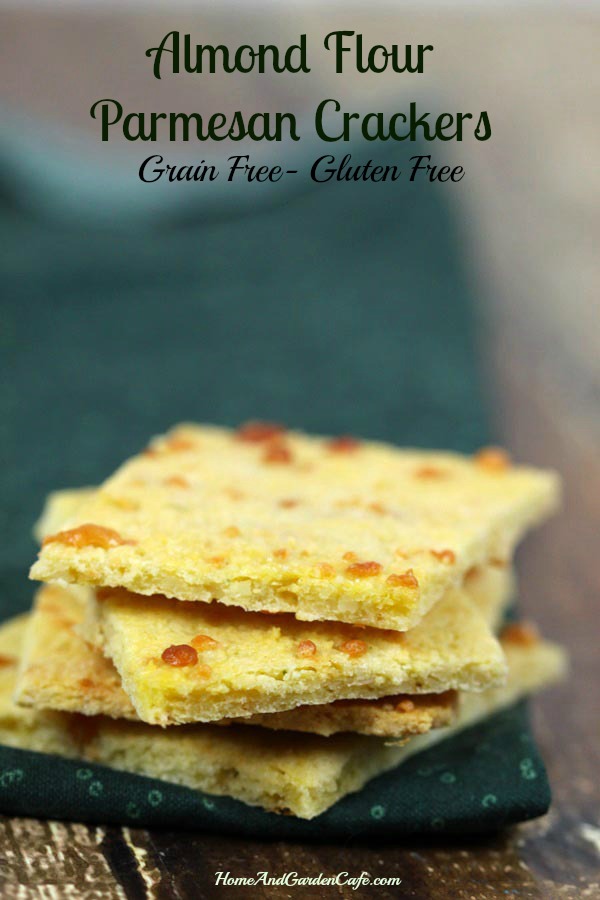 Last weekend I made some soup and I wanted a savory cracker to serve up with it. I had some organic Parmesan cheese shreds in the refrigerator and decided to throw some in. The crackers turned out delicious, so I thought I'd share the recipe.
Almond Flour Parmesan Crackers Recipe~ Grain Free Gluten Free
Ingredients
1 1/2

cups

almond flour

1

egg

1

teaspoon

onion powder

pinch

of sea salt

1/4

cup

organic Parmesan cheese
Instructions
Preheat the oven to 350 degrees Fahrenheit.

In a medium bowl mix together the almond flour, egg, onion powder and sea salt.

Fold in the Parmesan cheese.

Roll out on a parchment paper lined cookie sheet to about 1/16th of an inch thick.

Use a pizza cutter to cut the dough into 1 to 2 inch squares.

Bake at 350 degrees Fahrenheit for about 15 minutes, or until crisp and the edges just start to brown.
These crackers are great for soup, topped with cheese, veggies, or to dip. They're perfect when you just need a crunch! I like to make a batch or 2 on the weekends and have them for a quick snack during the week.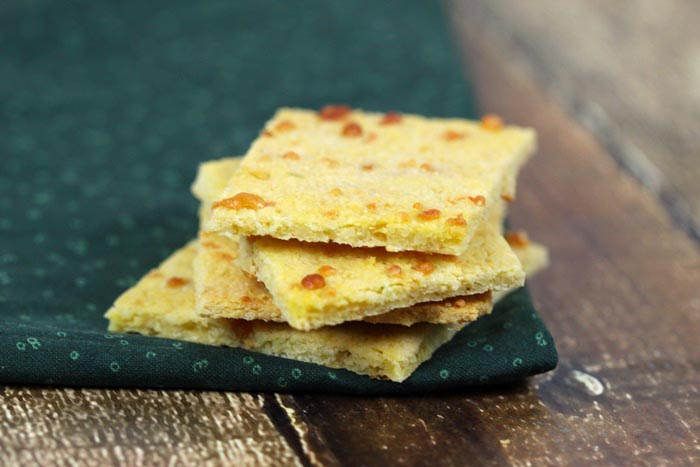 You can store the crackers in an airtight container for a week or 2 at room temperature. They're perfect to grab and take along when you don't know if you'll have gluten free selections to choose from.
You can leave the cheese out of these if you also need them to be dairy free. I don't eat a ton of dairy, but cheese doesn't usually seem to bother me.