The reviewer has been compensated in the form of a Best Buy Gift Card and/or received the product/service at a reduced price or for free.
If you've read much at all here at Home and Garden Cafe you know I'm a total tech geek and a big photography fan. I love taking photos and creating. I've had both Photoshop Elements and Lightroom for several years now and I love to work magic on my photos with both programs, but I've been looking at Adobe Creative Cloud
with Photoshop and Lightroom through Best Buy for a while now to take my photography with me and to be able to edit on the go from any device. That's why I was super excited to be able to take Creative Cloud for a test run these past few weeks!
The Creative Cloud tagline is, "Take your best shot and make it even better with the Adobe Creative Cloud
Photography plan." That's exactly what I try to do whenever I'm out with my camera, but sometimes lighting and other conditions keep me from capturing that perfect shot, but if I can come close I know Photoshop and Lightroom can help me capture the moment!
My son played his last football game as a junior a couple weeks ago and I had someone else use my camera to take a photo of the 2 of us together. Even though I took a couple test shots before I handed over my camera the lighting in the actual image was less than perfect, and the shot was a little too far out for my liking. It also had several shadows, and was tilted a little off center. But I loved the photo!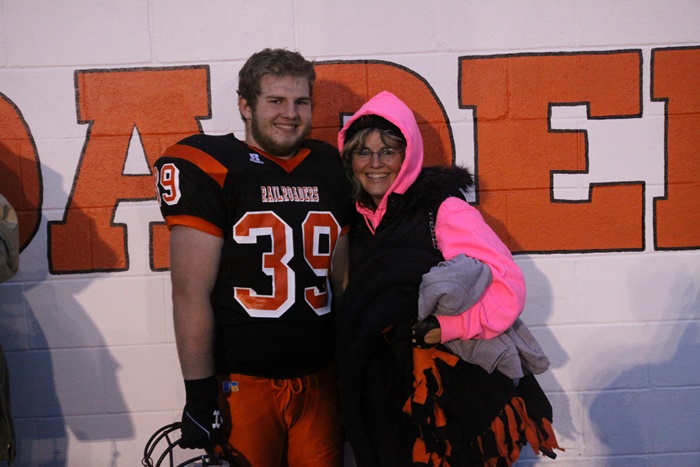 I used Photoshop to lighten the image, even out the color, sharpen and slightly rotate the image to make it level. The image is still just a little grainy because of the low light, but I love this pic!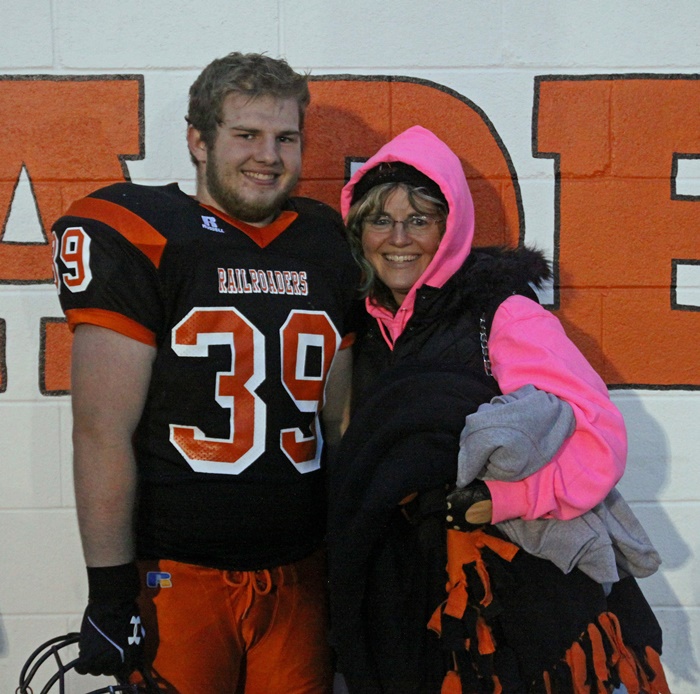 I'm also always editing food photography for this blog. Here's an image of a pumpkin smoothie I captured this week (stay tuned recipe coming soon!). I used Photoshop to brighten and sharpen the image, plus I adjusted the lighting a little. The image on the left is before, the image on the right is after.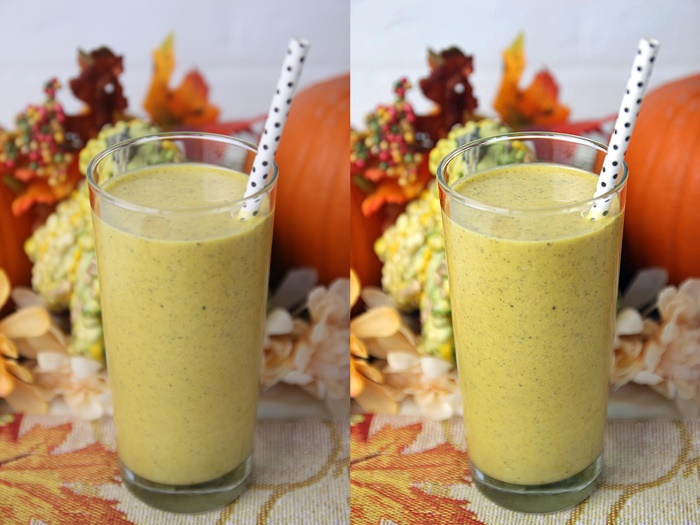 I'm still learning how to navigate the more advanced settings and actions on Photoshop, but I can't wait to play more! I'm also excited to play more with Lightroom in the upcoming weeks!
Adobe Creative Cloud
 through Best Buy is a great solution for advanced, active photographers who want to be able to create and access their images and creativity on any device, anywhere. I was traveling several weeks during October and it was super helpful to be able to access my images from my laptop, my tablet and even my phone.
Some other Creative Cloud features I'm in love with:
Perfect your Photography: From everyday edits to total transformations, the Creative Cloud plan lets you retouch and manipulate images in just about any way you can imagine.
Organize, Edit & Share images from Anywhere: On your computer, on the web, on your iPad and on your iPhone or Android device. And when you make an editor flag a favorite in one place, it's automatically updated everywhere else through Adobe CreativeSync technology.
Showcase your Work: Organize images in web galleries or share them on your favorite social sites. Then use the Adobe Slate mobile app to craft visual stories and animated videos and the Adobe Voice mobile app to add your own voice for narration.
I also want to get into some design work. I'm going to take advantage of having Photoshop for the next several months, and I think I'm going to add Illustrator from the Adobe Creative Cloud family to my plan so I can play around with some design work for my websites, and also design some printable party supplies, and printable images.
I'm super excited to continue putting Adobe Creative Cloud to the test!