The reviewer has been compensated in the form of a Best Buy Gift Card and/or received the product/service at a reduced price or for free.
I've wanted to get a camera system for the outside of our house and the front entrance for a while now. We live out in the country, and I want to know what's going on even when we're not home. I had the chance to check out the NETGEAR Arlo Security Camera System
through Best Buy and I jumped on it! Now I can see what's going on around our house, and we have one set to record what's going on in the pasture beside our house where deer like to hang out, so I'm hoping for some deer footage!
I love that Best Buy exclusively has this 4 camera set.You can buy Arlo cameras from other retailers, but you can only get the 4 camera set at Best Buy. It's a great value at $499.99.  The 4 camera monitoring system gives me the opportunity to put 3 of the cameras outdoors around the house and one indoors on our front entrance.  Did I mention the Netgear Arlo Smart Home security
cameras are  motion-activated?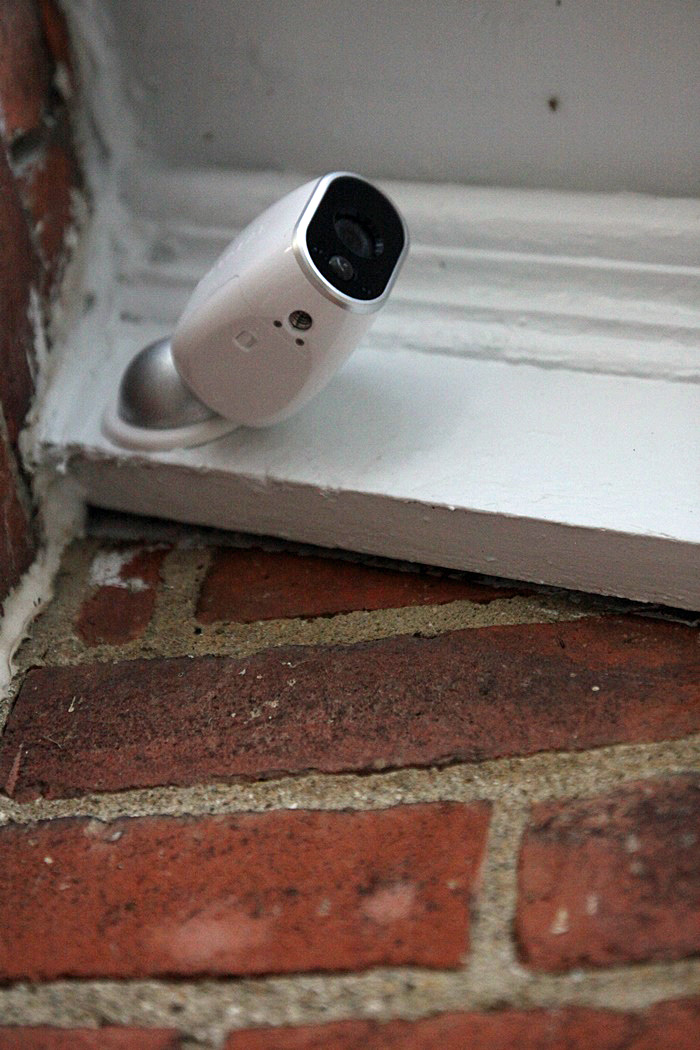 The cameras were super easy to set up with the mounts provided. We hooked one to the side of the house, one to a tree branch, a third one on the garage aiming toward the front door, and the final one inside the front entrance to capture anyone coming or going through the front door.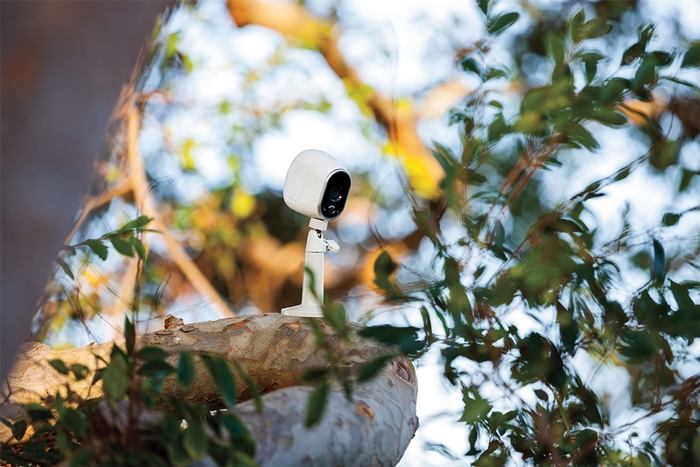 Once the cameras were set up we downloaded the  apps to view live video from my Samsung Galaxy, my son's Apple® iOS iPhone, my Amazon Kindle, or my computer.
Here are some of the technical details:
Completely wire free, for use inside and outside – weatherproof for temperatures ranging from 14° to 122°
Enables you to capture 720p video footage both during the day and at night , with a 130° field of view
Motion-activated design automatically records motion once detected, sending e-mail or app notifications
Comes with 6 magnetic camera mounts and 9 mounting screws, for easy installation on a wall or flat surface
Works with other Netgear products
We also hooked up our new Netgear® Nighthawk™ DST Router and DST Adapter
then contacted Geek Squad to get it all up and running!
Netgear® Nighthawk™ DST is a brand new router developed exclusively by Netgear, and Best Buy with the end user in mind. For us it was an easy, all-in-one solution for the crazy amount of connected tech devices we have in our house between my son, myself and my huband. The average number of Wi-Fi dependent products in a home is 7, and between us we have way more than that! We all have smart phones, we have a couple tablets, and we also have several laptops, and Wi-Fi printers. I work online, and my son and husband both love to stream YouTube, and Netflix movies, not to mention my son's a fan of online gaming with his friends. This definitely puts a strain on our home's network, especially the router. My son has been complaining lately our internet is "laggy" and we have a large brick house and even some of our interior walls are 3 bricks thick, this doesn't help the  households may experience slow Wi-Fi and causes dead zones in some rooms further away from our old router, but hooking up the new Netgear® Nighthawk™ DST with Dead Spot Terminator~ Wi-Fi extenders and expert help we had from Geek Squad to set them all up has been a big help! My son hasn't even complained lately about laggy internet.
I love that if I have a problem the Geek Squad service is available via phone & web 24/7 whenever whenever I need them vs. the need to schedule an appointment.