This time of the year when the days are getting a little chillier, I start to crave hot chocolate! It's my guilty little winter pleasure! It's also my way to get a little sweet in, and a little chocolate without consuming a ton of calories! I like to sip my hot chocolate first thing in the morning while I'm catching up on my morning reading. It used to be coffee I sipped, but now I just can't deal with the caffeine at all. I still crave that warm steaming cup, so now I just substitute something with a little less caffeine.
I love to experiment with flavors in my hot chocolate, and see what I can come up with. Sometimes I'll add a little something extra, and sometimes I'll change it up completely, like this white hot chocolate recipe. This recipe is oh so easy to make, and the best part is you only have to make one cup. Works for me, since I'm the only one home to drink it most mornings.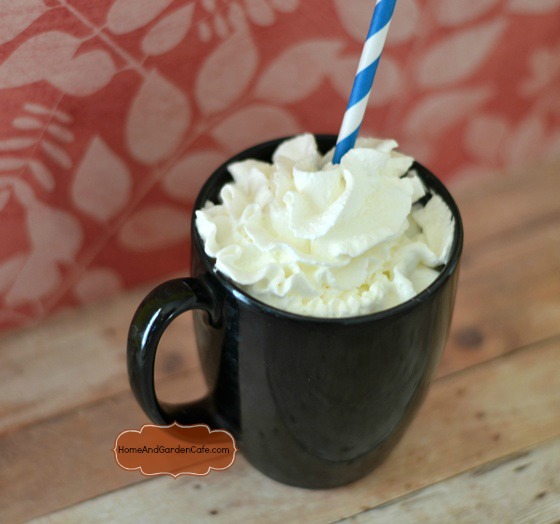 White Hot Chocolate Recipe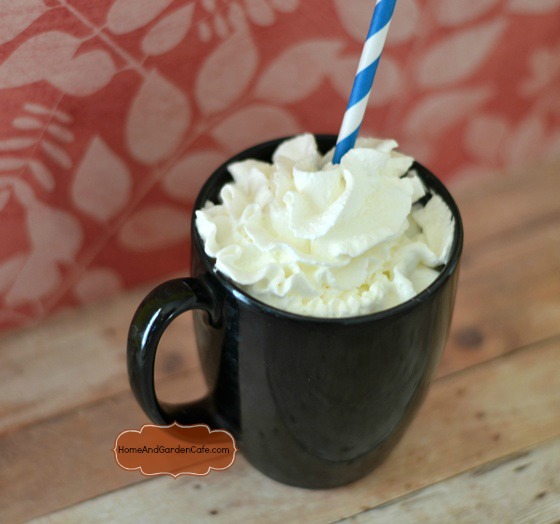 White Hot Chocolate Recipe
This delicious white hot chocolate recipe will make you fell warm and cozy even on the coldest days.
Ingredients
2

TBS

White Chocolate Chips

2

TBS

Coldstone Creamery Coffee Creamer

8

Ounces

Milk

Dash Vanilla

Whipped Cream
Instructions
Place the creamer and the white chocolate chips in a microwave safe mug.

Microwave for about 30 seconds, stir until smooth.

Add in the milk, and microwave for 90 seconds more or until the liquid is heated through.

Stir in the vanilla and top with whipped cream.
Yum! It's the perfect touch to satisfy my craving for a hot beverage to sip on a cool fall or winter morning. For an extra special touch, you can garnish it with a few more white chocolate chips. Warm and steamy right out of the microwave is how I like my hot chocolate!