We used to live on an old farm, so one thing we seemed to have too much of was old barb wire fence. We've been working on tearing out old fence lines since we moved in over 16 years ago, and there was even some old fence and barb wire in one of the barns. When I saw a barb wire Christmas wreath one of my husband's cousins created I fell in love! All it takes is a little old barb wire and a fabulous bow.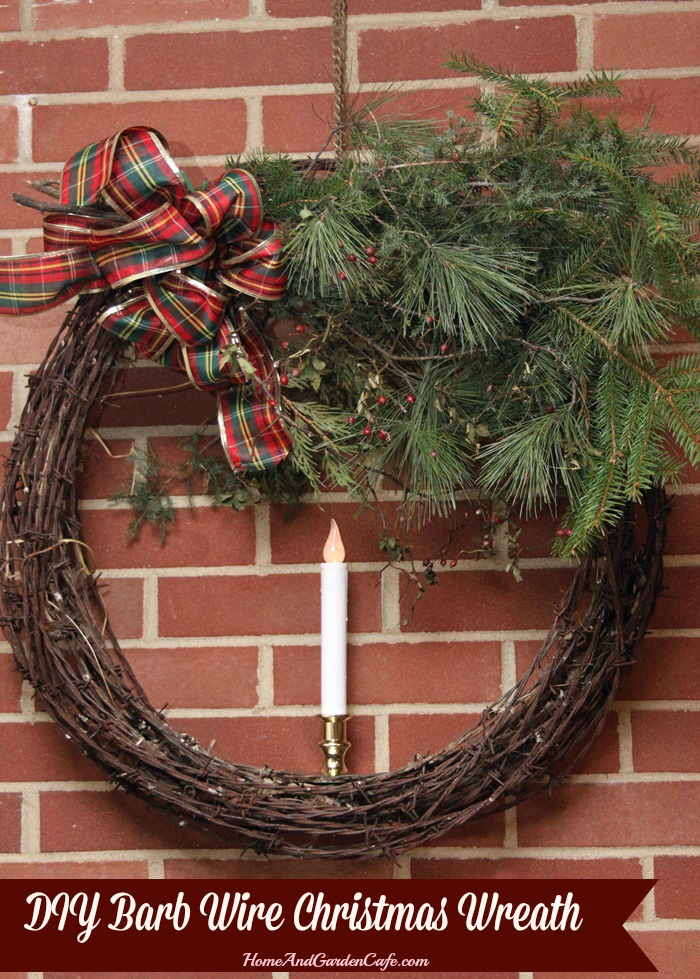 It's not difficult to make a barb wire Christmas wreath if you can stay away from those barbs! Make sure you put on some heavy gloves to work with the wire, getting cut by old rusty fence = not a good idea!
How to Make a Barb Wire Christmas Wreath:
Work the barb wire around into 15 to 20  loops, about 2 feet wide, or whatever width you want to make your wreath. Secure the barb wire by wrapping more barb wire or plain old wire around the strands to hold them in place. Then add a fabulous florists bow.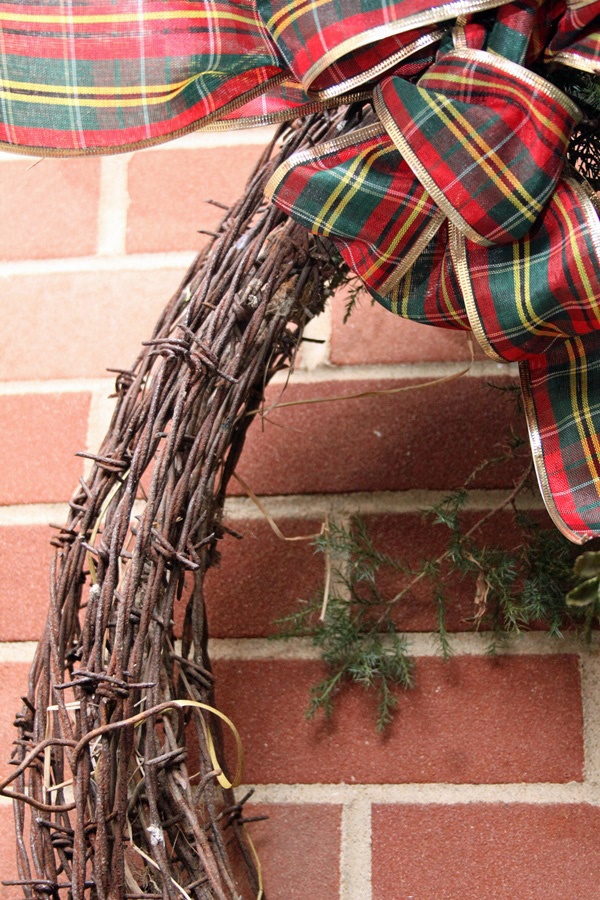 You can make the bow yourself or purchase one. To make it yourself loop wide Christmas ribbon around 6 times, and secure it in the center. Then pull apart each of the loops. Don't forget to leave a tail on each end of the ribbon! Secure the bow on the wreath with more wire. Add some fresh cut evergreen boughs to give it an extra festive touch!
You can even add a candle or other decorations to the center. If you want to leave the barb wire wreath up year round just change out the bow with another seasonal color!
This wreath is wonderful to add a rustic touch to your seasonal decor!
Looking for more Christmas ideas? What about a Christmas date night?