One key to a successful school year is having an organized place where your child can sit down and do their homework, it's also a key to working from home. Having that organized space to work with everything you need at your fingertips can help you feel more in control, and ready to tackle the big jobs. Whether it's homework, working from home, or even working through that stack of monthly bills. When everything is in one place, organized and at your fingertips it makes everything flow more smoothly. Creating a DIY homework or home work station is a easy and inexpensive way to make a small corner your own, with bright cheery colors and not a lot of cost.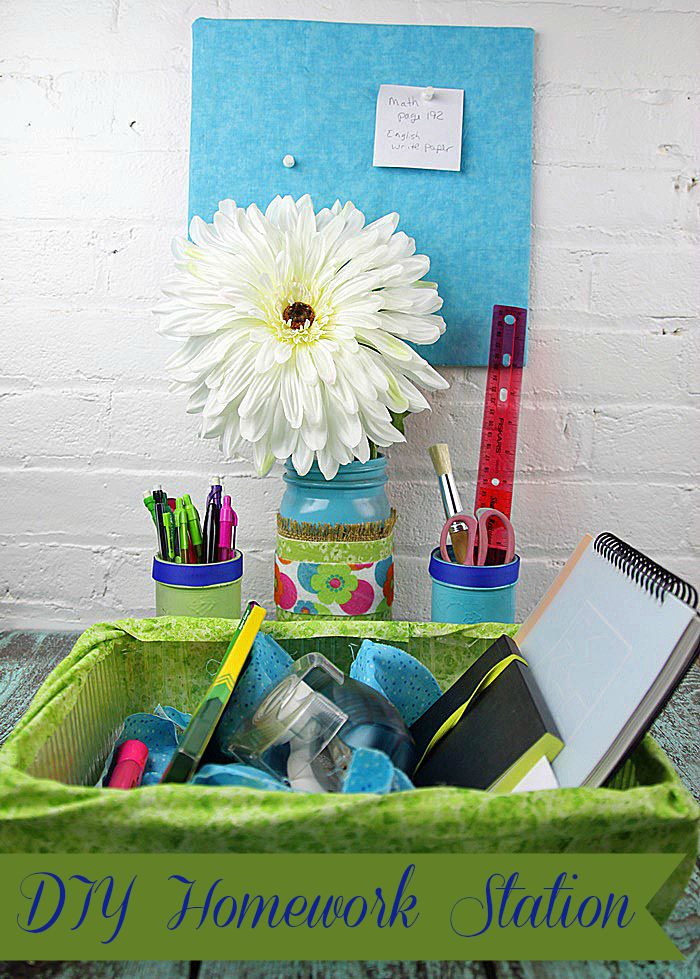 How To DIY Homework Station
Materials:
2~ 1 pint Mason jars
1~ 1 quart Mason jar
1 or more plastic tray or cardboard box (tray size)
hot glue gun and glue sticks
scraps of fabric in shades of blue and green (about 1/2 yard of blue and 1/2 yard green)
blue and green spray paint
18 inches royal blue 1/2 inch ribbon
scrap of burlap
small strip of floral fabric to match
12 inch square cork board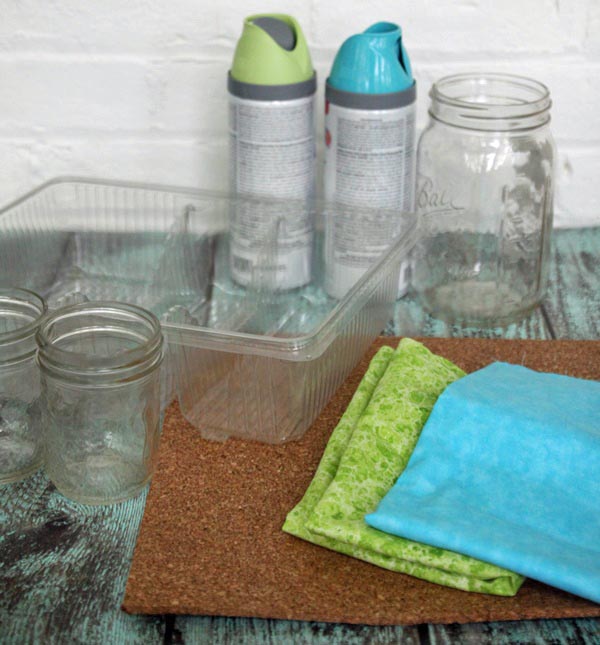 Instructions:
1. To make the bulletin board, cut a piece of blue fabric about 1 inch larger all the way around than the cork board.
2. Use the hot glue to glue the corners of the fabric to the back of the cork board. Be very careful with the hot glue gun and wear finger protectors to keep your fingers from getting burned by the hot glue! Don't let children use the hot glue gun! If children are helping to make this project, try regular glue or heavy duty double sided tape to hold things in place.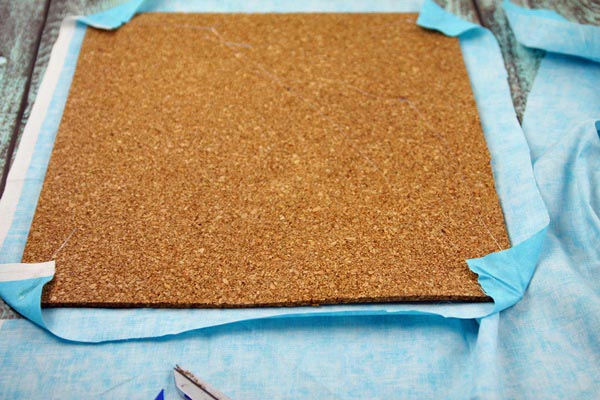 3. Run a line of hot glue down each side of the back of the cork board, gently fold and stretch the fabric into the glue all the way around the back of the board so the fabric is stretched tight across the front of your bulletin board.
4. To make the Mason jar pen and pencil holders paint the jars with green and blue spray paint, and let dry for several hours to a day.
5. Glue a piece of 1/2 inch wide blue ribbon around the top of the pint jars once they've dried.
6. Glue a 5 inch strip of burlap around the quart jar, then a 4 inch strip of green fabric and a 2 1/2 inch strip of floral fabric to the center. Secure all the strips as you add them in the back with hot glue.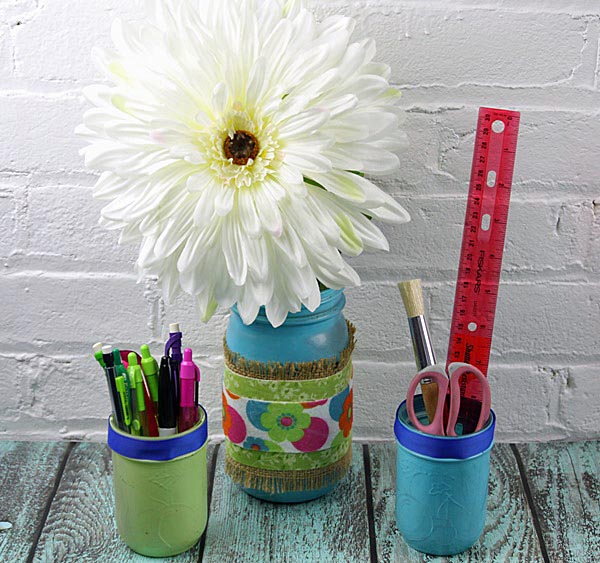 7. Use the jars to hold pens, pencils, paint brushes, rulers and even a flower to add a little fun to your work station!
8. Use a recycled plastic food tray, or an old shoe box covered in fabric to hold notebooks, colored pencils, tape, staplers, etc. in your DIY work station.
9. Use a hot glue gun to glue the fabric around the top of the container, wrapping it around the outside as you glue. You can also secure the fabric with more hot glue on the bottom.
10. Lay or glue another piece of fabric to the inside of the container.
We're planning to use this as our homework station this year, but I'm also planning to use the DIY homework station as I work from home. It's a total win win for our home office space!
For more back to school ideas, check out a few of my favorite blogs: