I can't believe the 4th of July is almost here already! It seems like the first half of the year has flown by! I always love to have a wreath to fit the season on my front door. This DIY patriotic pinwheel wreath is perfect for the summer months. It has all the whimsy of the pinwheels, everyone has fun memories of pinwheels from their childhood. It also has fun patriotic colors that go perfectly with summer holidays. The funnest part is you could just change up the pinwheel and ribbon colors to make this wreath perfect for any holiday or season of the year!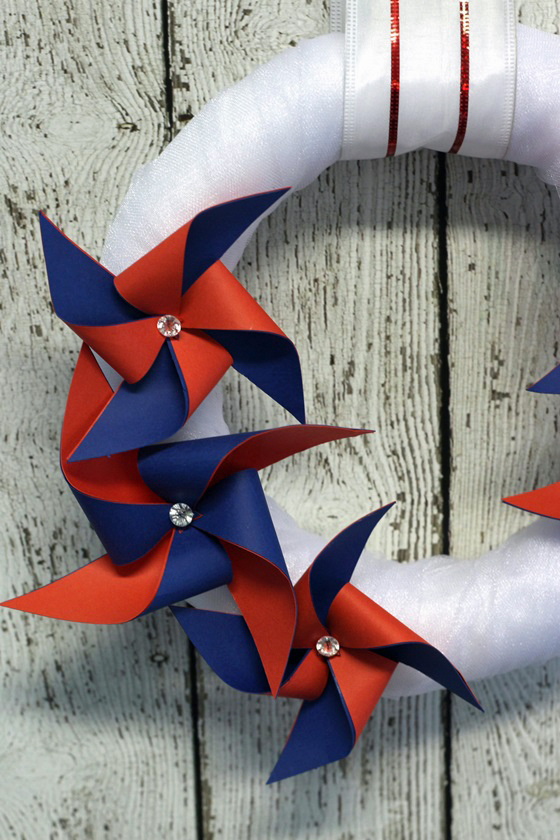 DIY Patriotic Pinwheel Wreath Idea
Materials:
Foam Wreath (10 to 12 inch)
White Tulle
Red and Blue Card Stock
Glue
Hot Glue Gun
Floral Pushpins~ like these at Amazon: Crystal Push Pins
Ribbon for hanging
Directions:
1. Cover the wreath in tulle, using the hot glue gun to glue it down as you wrap to secure it into place.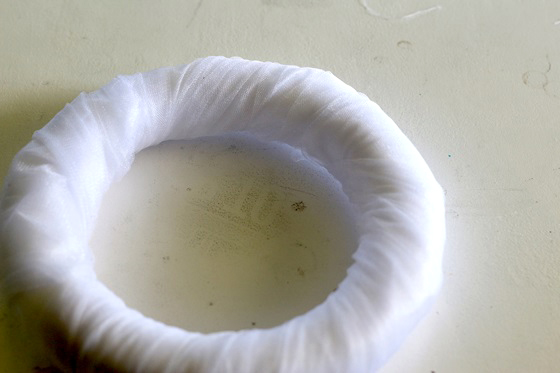 2. Cut out red and blue card stock using the pinwheel template ~ Print it here. (You can enlarge or shrink the size depending on the size wreath used).
3. Glue one red and one blue card stock piece and allow to dry. Repeat this for as many pinwheels you would like to add.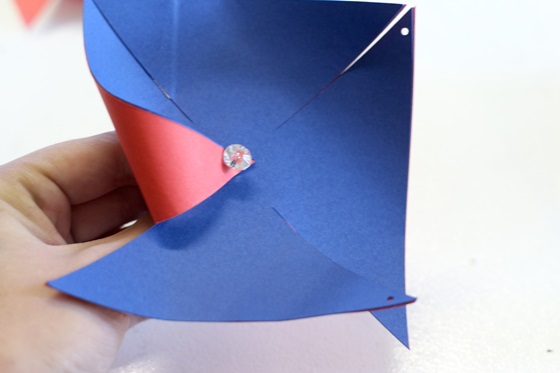 4. Once pinwheels are dry, using the pushpins, assemble pinwheels.
5. Place on wreath where desired by sticking the pushpins in the foam.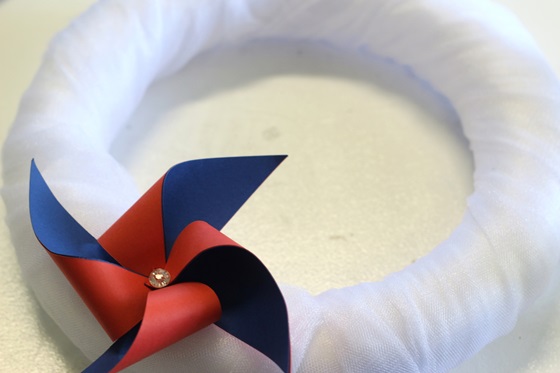 6. Use red, white or blue ribbon to hang.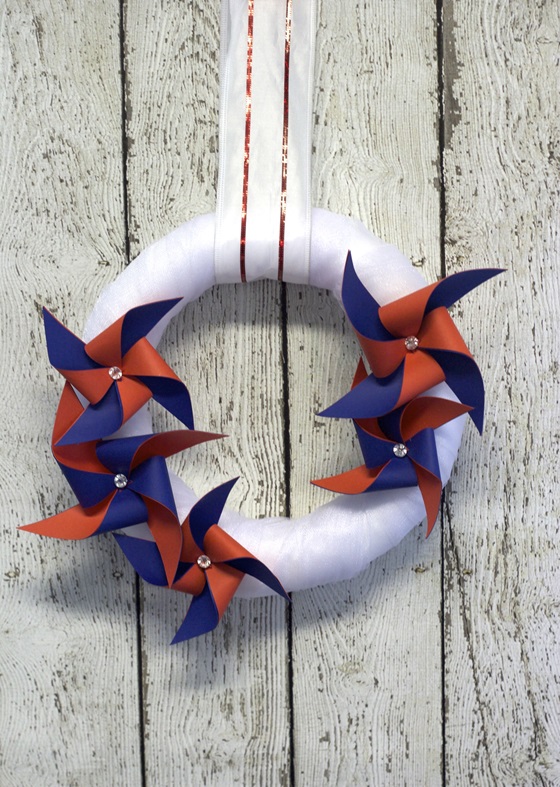 You can hang this wreath on a wall, or a door or even use it as part of your summer party decor. It's easy enough to make you can enlist the kids to help create the pinwheels.
Looking for more patriotic crafts? Check these fun ideas out!