I planted several basil plants in my patio herb garden this spring, and now I'm harvesting basil regularly so I can keep the plants in check! That's a nice way of saying, I have plenty of basil! Hah! I decided to take advantage of some of that fresh basil in my garden to make some fresh tomato basil vinaigrette salad dressing! It turned out delicious, so I thought I'd share the recipe with you!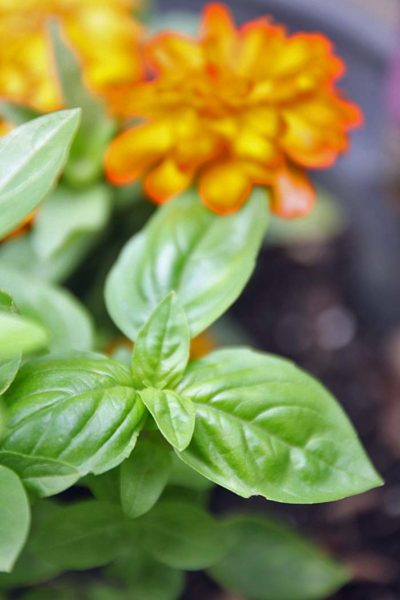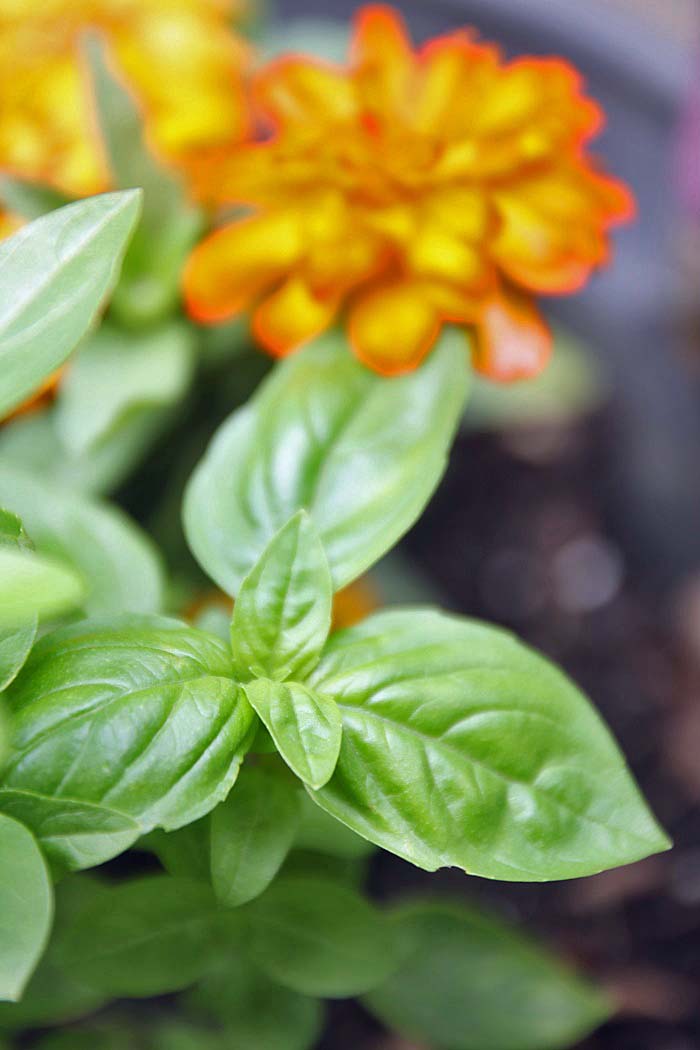 About This Fresh Tomato Vinaigrette Recipe
This recipe is low-carb, keto friendly, gluten free, grain free, vegan, and oh so delicious! Plus, it's easy to make, it only takes about 5 minutes to throw everything in the food processor, and you have fresh salad dressing without all the additives and preservatives of most of the store brands. Now this is a small batch of 2ish servings, or one serving if you're like me and make a HUGE plate size salad to go with it! If you'd like to make more for a crowd, just double or triple the recipe! You can also tweak the amount of basil if you want more or less. I LOVE the fresh from the garden Italian flavor of this salad dressing recipe! This recipe tastes like summer! Especially if you also use tomatoes straight from the garden!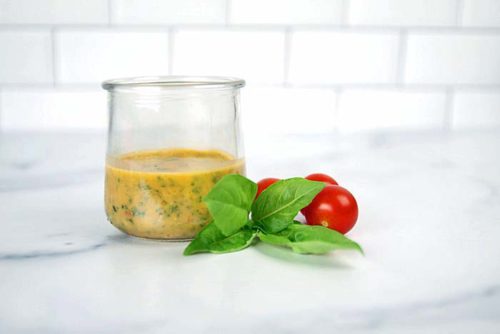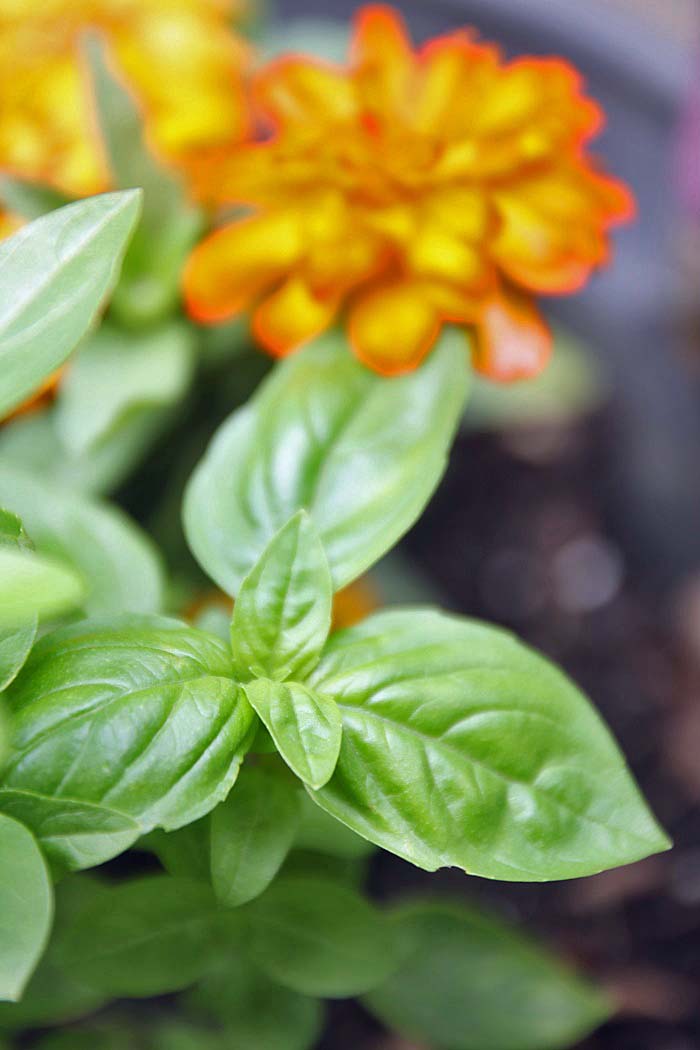 Fresh Tomato Basil Vinaigrette Recipe
Ingredients
1

Tablespoon

apple cider vinegar

1

small clove garlic

chopped

1

Tablespoon

fresh basil

rough chopped

3-4

grape tomatoes

2

Tablespoons

olive oil

Extra Light
Instructions
Add the apple cider vinegar vinegar, chopped garlic, basil, and grape tomatoes to a food processor. Slowly drizzle in the oil while processing if you can.

Serve over your favorite salad!
I had my tomato vinaigrette salad dressing over some romaine, topped with a little Parmesan Reggiano cheese, some olives and some onion. It was a delicious summer lunch! Since basil has to be pruned or trimmed regularly I'm planning to make this salad dressing all summer long!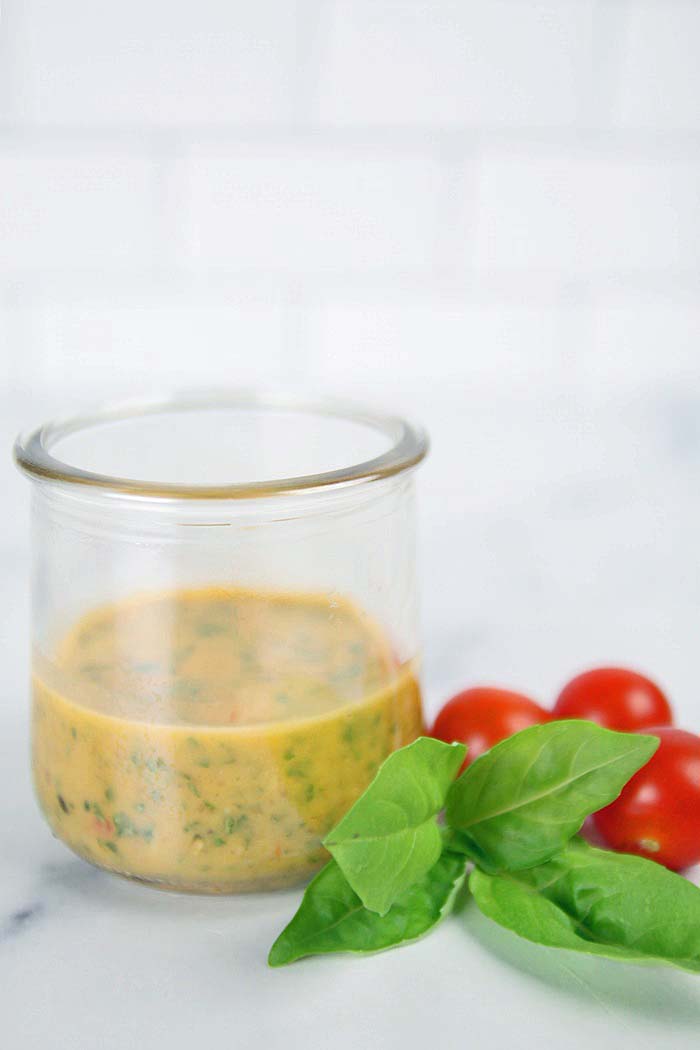 More herb recipes coming soon!
I have several herbs growing like crazy in my herb garden so I'll be back with more fresh herb and basil recipes to share!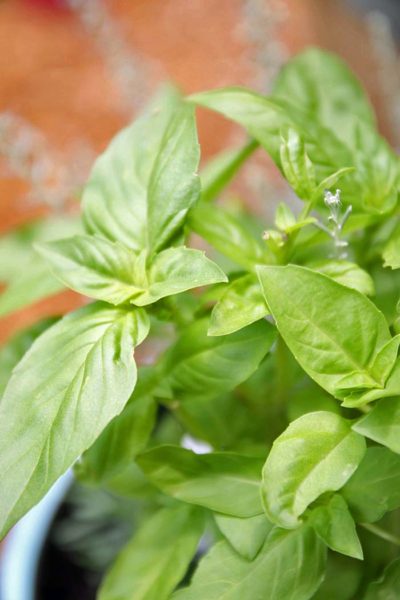 In the mean time if you're looking for more summer salad dressing recipes? Check these out!
Coconut Honey Mustard Salad Dressing