We have a wonderful patch of woods behind our house, so we headed back mushroom hunting the other night, and found a nice bunch of sponge and spike morel mushrooms. So of course I had to fry them up for supper.
I love morel mushrooms, and you can only get them fresh for about a week or two a year here in Ohio.
I cleaned the mushrooms by soaking them in water for about an hour, then I cleaned each individual mushroom by slicing them open, and rinsing them under warm running water. Just to make sure there were no bugs hiding in the stems!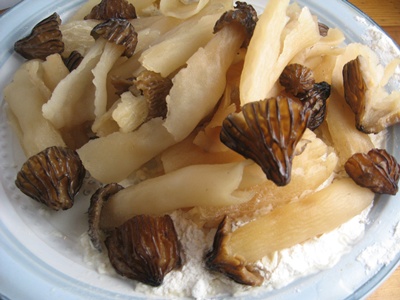 Then I roll them in a little flour and fried them in a skillet with olive oil. Hey, I definitely don't claim these are healthy for you! But they sure are yummy.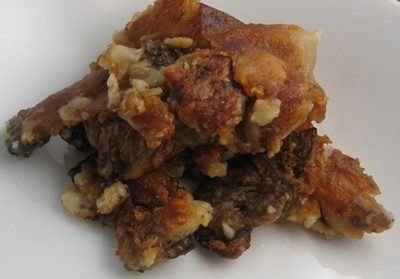 I wouldn't recommend eating wild mushrooms unless you know what you're looking for. My dad taught me how to hunt them about the same time I started to walk. Well, maybe it was a few years later, but I've been hunting them every year since I can remember. It's something I look forward to every spring.