Earth Day is coming up April 22nd, so I wanted to do a project that reuses something I already have. Since my old toad house rejoined the earth last year when it fell apart, I thought I'd make a new one and share with you how to make a recycled toad House from an old clay pot. It's a fairly easy and fun DIY project for the whole family!
I had an old clay pot that's seen better days sitting out in my herb garden, I thought I'd re-purpose it for this year as my new toad house. The pot was perfect, it had a large triangle broken out of the top rim which will be the perfect toad entrance when I turn the pot over.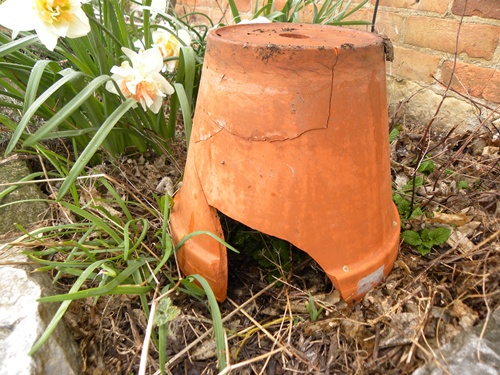 DIY Recycled Toad House From An Old Clay Pot
The pot had a few other cracks, but I sealed them up and painted the pot. You wouldn't even have to paint the pot if you didn't want to, but I thought it might be fun to paint the toad house and add a little interest to my garden.
So I wiped it down with a damp cloth, and gave the toad house a fresh coat of paint. I also painted on some spring flowers, and a welcome message for the toads (just in case they can read). I kept it simple since I'm not a fabulous painter.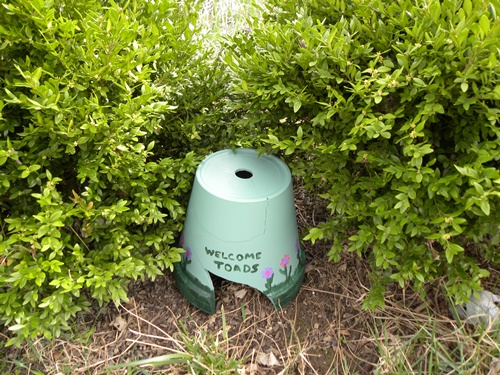 Then we found a nice shady spot in the garden, tucked between a couple Boxwood bushes to give the toad house a permanent spot. Now we'll have to wait and see if any toads take us up on the offer this summer. I hope you follow this easy DIY tutorial to make a recycled toad house from an old clay pot for the toads in your garden! They'll thank you by catching pesky bugs and keeping them off your plants.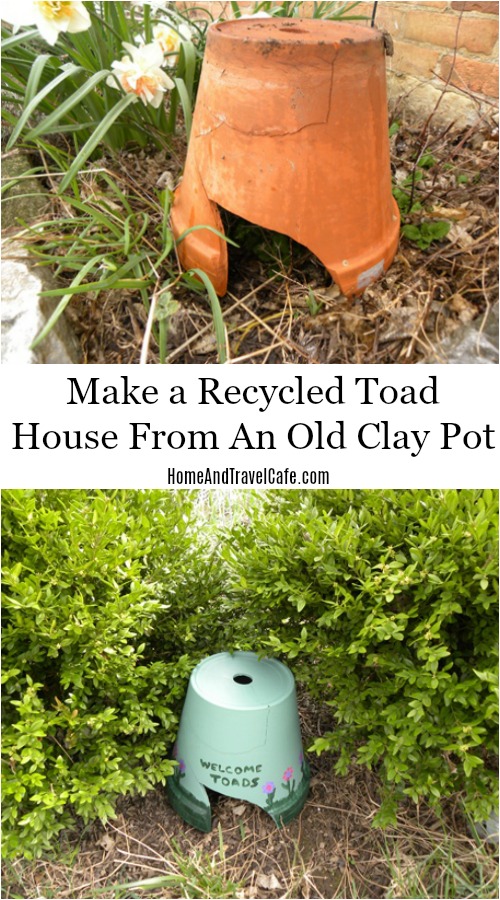 Looking for more garden projects? Here are 10 Re-purposed Container Ideas for your Garden.