My mom, my sisters and I spent Mother's Day weekend in Shipshewana, Indiana. I always enjoy my time there, especially when it's with my family. We always have a few regular places we always go. Jo Jo's Pretzels in the Davis Mercantile building in the center of town tops the list! I love their soft pretzels, my favorite is the cinnamon pretzel! they even have gluten free! I can make an exception to my low carb rule for those pretzels. Sometimes it's just worth it.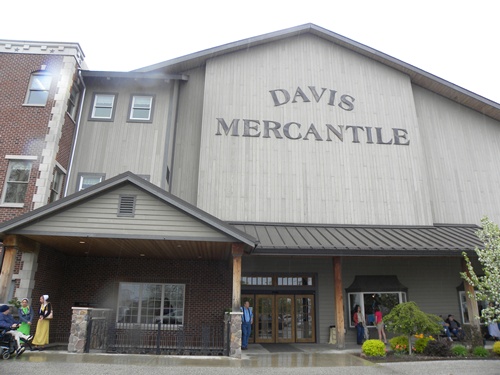 We also usually head upstairs so the kids can ride the carousel.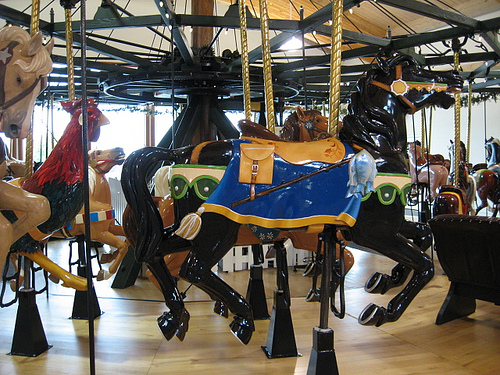 While we're on the top floor we also check out the scrapbook shop (at least I do), and the toy shop before we head out to our other favorites. I always find a ton of great scrapbook papers, and ideas in that little shop. I photographed some of the ideas they had hanging on the walls for inspiration later. My favorite was the LEGO pages, so I got some of those sheets to make my own for my son's photos. He's a big LEGO fan, and I have several photos of his creations to scrapbook.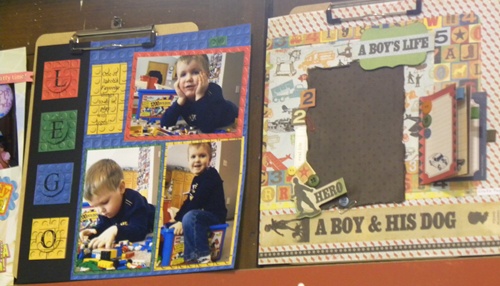 We checked out some of the other stores in the downtown before we headed out to the bulk food store, then to Yoders. I always love checking out what they have there, and the shoes are spectacular!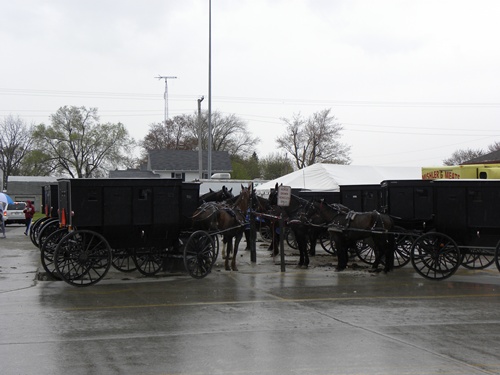 We had fairly good weather for our Mother's Day trip this year, with temperatures in the sixties and sun in the morning. We did have some rain showers in the afternoon, but nothing major.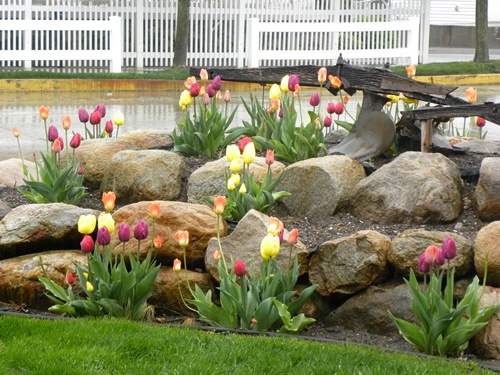 It just added to the spring beauty of these spring tulips.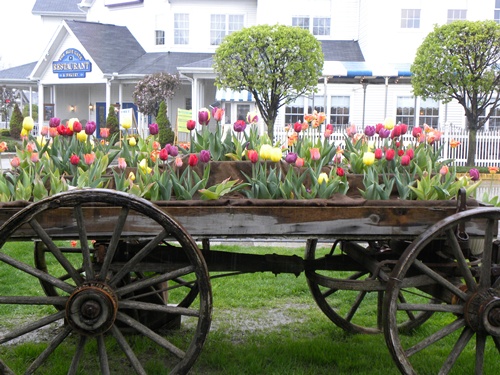 Loved the tulips above in the wagon! Our tulips at home are almost done for the year, so it was fun to see the splash of color.
Overall, Shipshewana Indiana is always a wonderful weekend spent with family! How will you spend your Mother's Day?