I'm feeling those Friday night vibes right now, so I thought I'd follow up last weekends Low Carb Pina Colada with a couple low carb margarita recipes. I have a low carb margarita, AND a strawberry margarita recipe to share with you tonight! The limes DO add a couple carbs to this, but only a couple per drink… So drink them sparingly! You can't go crazy with these, but 1 or 2 will be fine!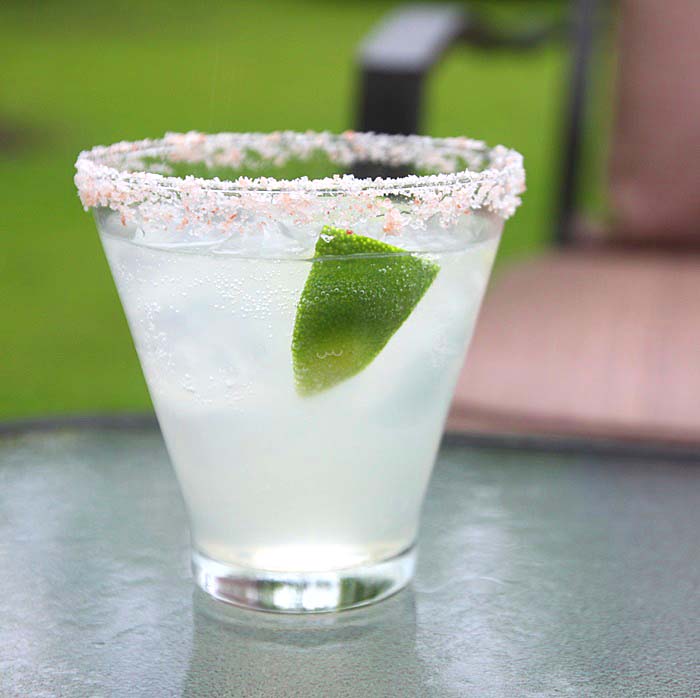 Low Carb Margarita With a Low Carb Strawberry Margarita Twist
These low carb margaritas are super simple, and oh so delicious!
Ingredients
1/4

bottle Lemonade Ice Sparkling

The lemon lime works well too

The juice of 1/2 lime

2

ounces

Top Shelf Tequila

Ice

Lime wedges for garnish

Coarse salt for the rim
Instructions
Rub the rim of your glass with a little of the lime juice, then roll in the coarse salt, I used Himalayan sea salt, because I like the color!

Add the ice

Combine the Lemonade Ice Sparkling, lime juice and tequila, and mix., or add these to a shaker and shake to mix then pour over the ice.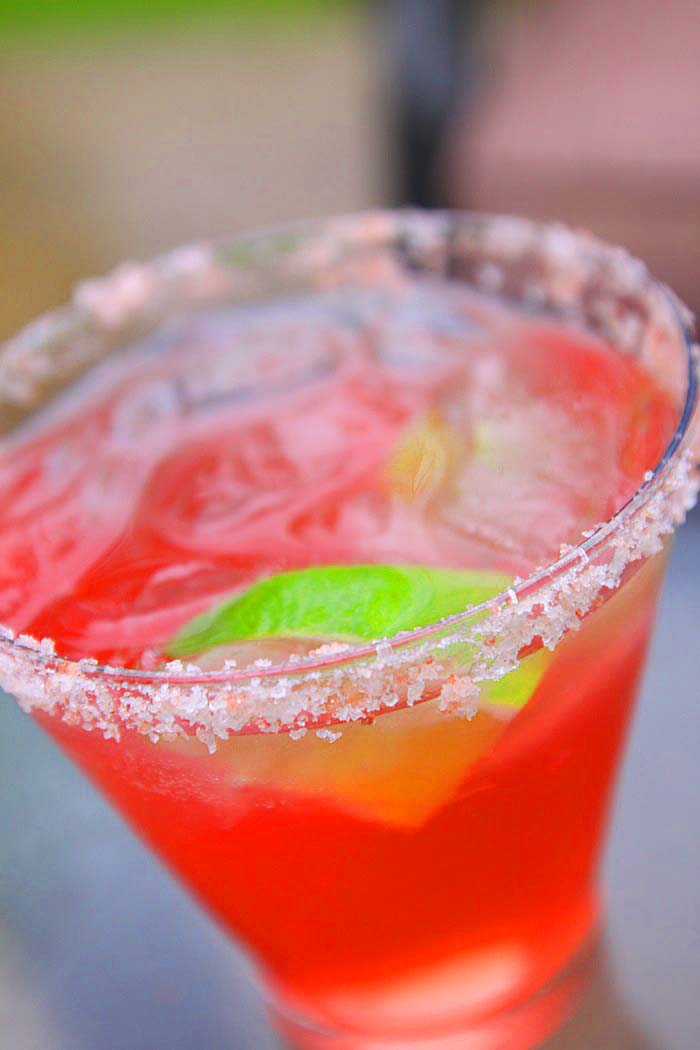 To make the low carb strawberry margarita just use Strawberry Lemonade Ice Sparkling instead of Lemonade. These are seriously yummy! They're perfect for that Friday night on the back deck summer vibe!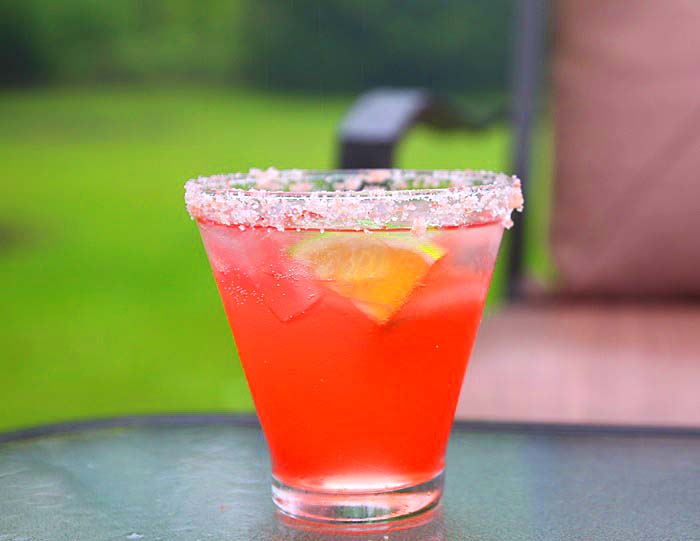 Don't these just look like summer?
One quick tip on the Tequila. Make sure you use a top shelf brand that's made from pure agave. Some of the others can have some questionable ingredients.
Like this recipe? Make sure you save it for later and Pin it on Pinterest, or share with your friends!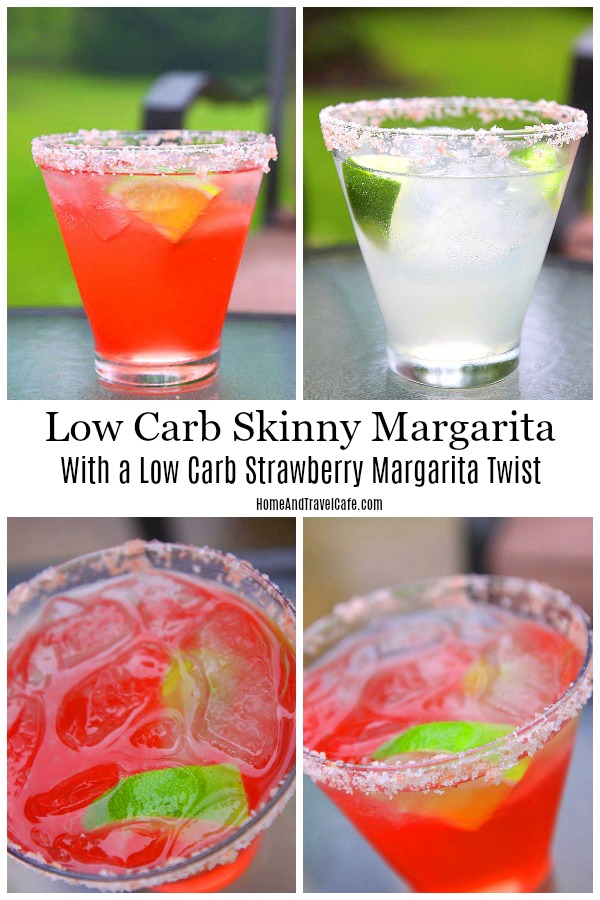 Don't forget to give the low carb pina colada a try if you haven't yet, I think it's still my fave!