I love kale chips! I make them at least once a month, and usually more like once a week. I'm also a big fan of fresh garden salsa. I decided I'd give combining the 2 a try. The result was a delicious salsa kale chip. I barely got photos taken before I scarfed them all down. I'm really going to have to make another batch in the next couple days!
I used the fresh garden salsa I made the other day, and some ingredients from my regular kale chip recipe.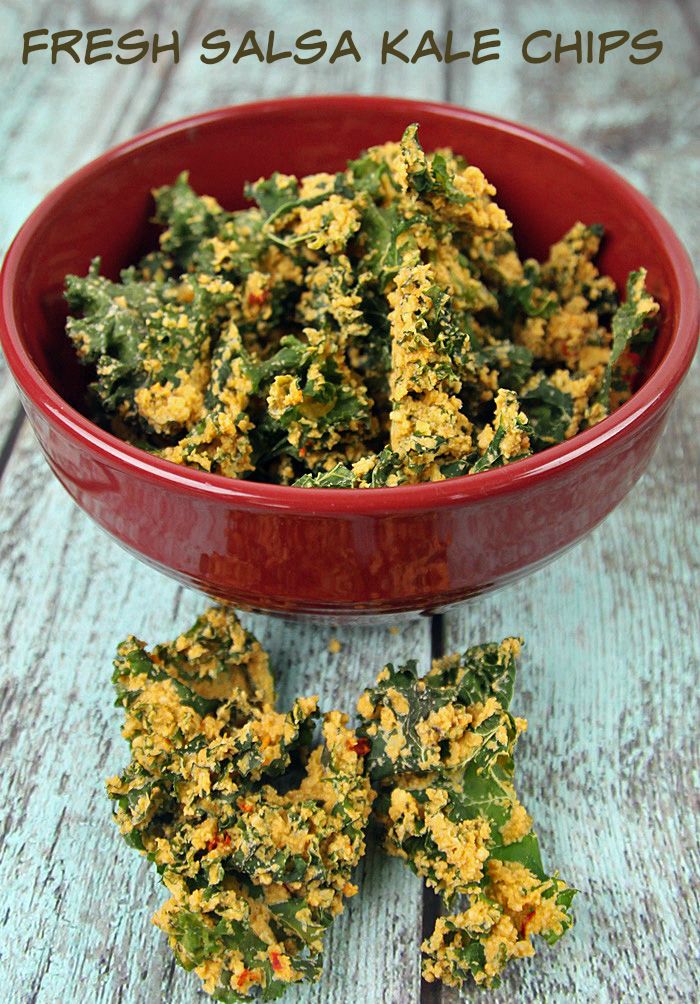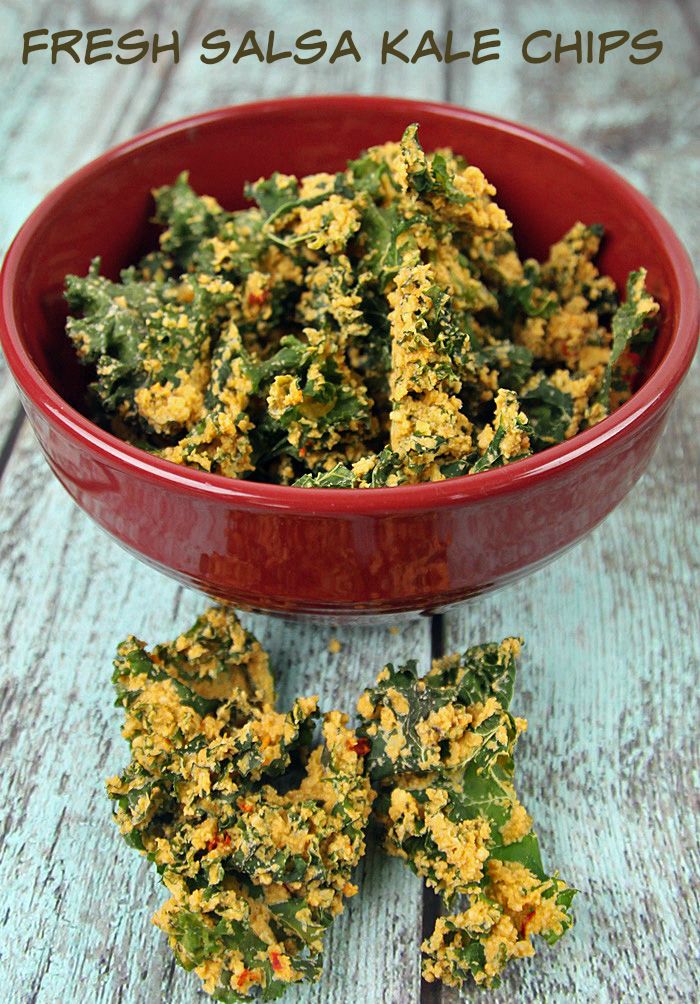 Salsa Kale Chips In The Dehydrator
Ingredients
1

bunch kale

rinsed and torn into "chip" sized pieces.

2

cups

raw cashews

soaked in water for about 4 hours

1

cup

<a href="https://homeandgardencafe.com/fresh-garden-salsa/">fresh garden salsa</a>
Instructions
Put the cashews, and the salsa in a food processor and process until smooth. You may have to add a little more salsa or water if the mixture is too dry and won't process.

Let it process for a minute or two, and add salsa/ water as needed until you have a thick paste consistency.

Rinse the kale and tear it into bite size pieces, if you haven't already.

Put the rinsed and torn kale into a large bowl, and pour the cashew-salsa mixture over the top.

Mix it all together with your hands until all of the chips are coated. Yep, it's a messy job but someone's got to do it!

Place the coated kale chips in a single layer on mesh dehydrator screens.

Dehydrate at 120-125`F for about 8-12 hours, depending on the humidity level in your area. Remove the chips when they're crispy.
I use my
Excalibur Dehydrator
and take out every other shelf to give the kale room. These kale chips are the perfect way to use up some of those tomatoes in your garden! Make a couple batches and save some for later! If you can.