I know I've said it before, but I'll say it again! Rhubarb is one of my favorite summer flavors! I love it's tart flavor, especially when it's combined with sweet! This recipe is definitely not low sugar, but you only need a little rhubarb sauce for a big splash of flavor! This rhubarb jam sauce is great on ice cream, toast, pancakes, or even waffles. It adds a tart sweet flavor to anything you pour it over or put it on.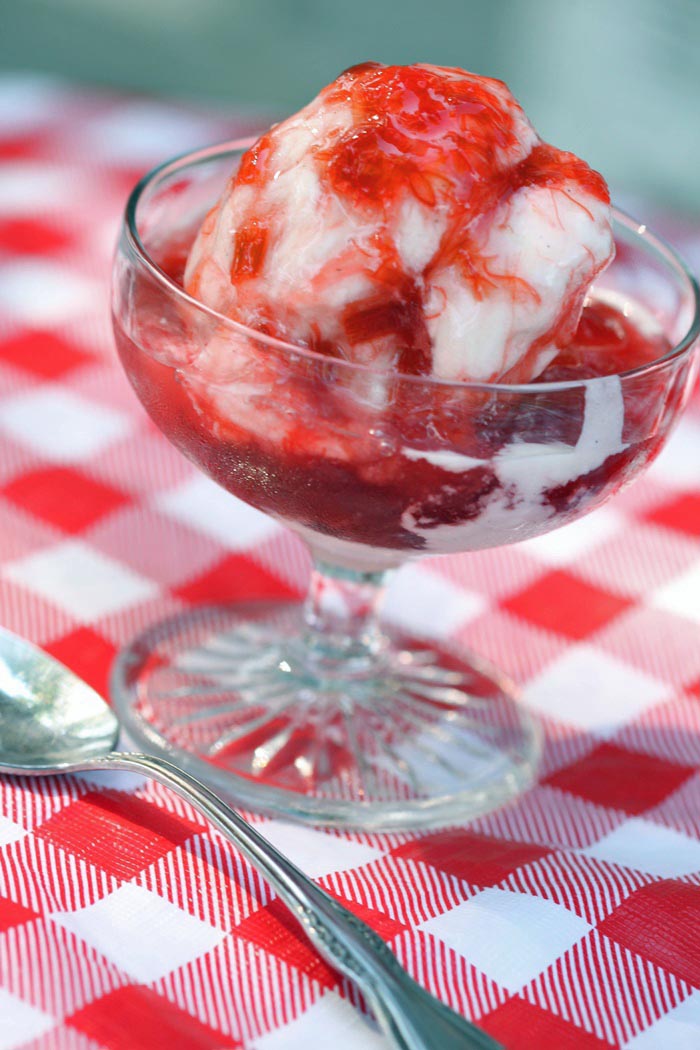 Simple Rhubarb Sauce Recipe
Ingredients
4

cups

rhubarb

chopped fine

6

cups

sugar

water for boiling

1

pkg. SURE-JELL Fruit Pectin
Instructions
Boil the rhubarb in a large saucepan over medium high heat. Once the rhubarb is boiling reduce the heat and simmer for about 2 minutes or until the rhubarb is tender.

Drain the rhubarb

Stir the pectin into the rhubarb in the saucepan. Bring to a full boil, stirring constantly.

Stir in the sugar.

Return to full a full boil, and continue stirring constantly for another minute, then remove from heat.
I have a little rhubarb that grows in my garden, and my mom gave me some more a week or two ago, so I had to make this sauce to top my coconut ice cream! It's a perfect summer flavor combination!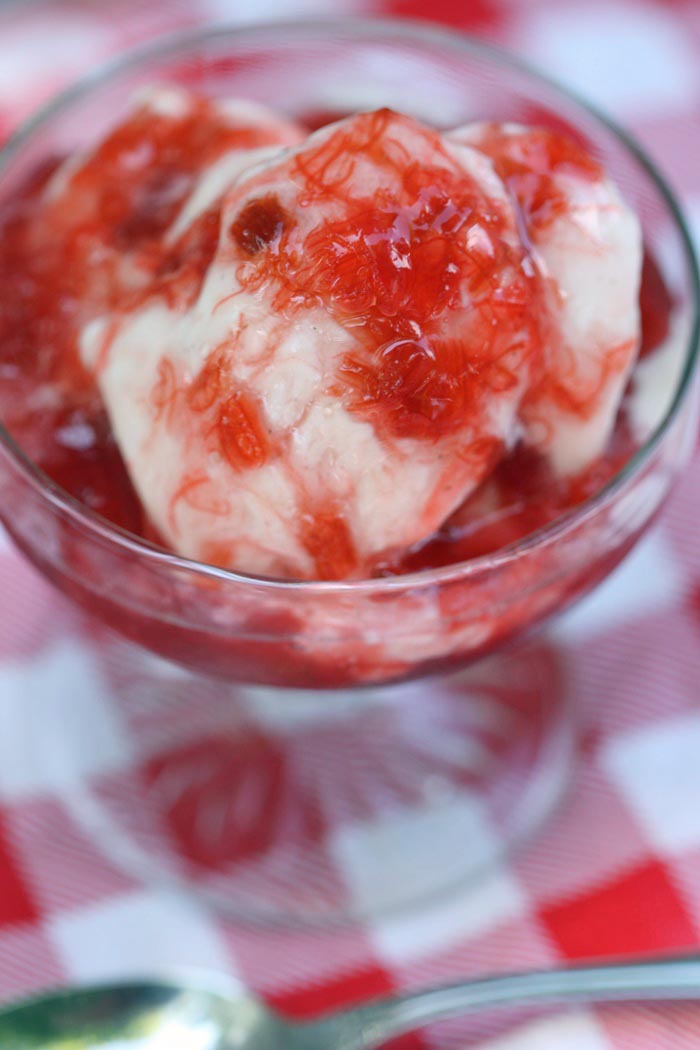 You can put the sauce in pint or quart jars, and freeze extra you don't think you'll use right away. Better yet, add a gift tag with the recipe and give it to friends or family! Of course there's none going to waste at our house! I might spare a pint to give to my mom, since she gave me the rhubarb to make this with! If it doesn't all get eaten first that is!
Looking for more ways to use up the rhubarb in your garden? Try making gluten free strawberry rhubarb crisp.