Someone at work gave me a huge cabbage the other day, so we've been trying to decide what to do with it. We're talking REALLY huge! Coleslaw is one of my summer favorite recipes. It's even better if I have a box of crackers to go with it. We have enough cabbage to make several batches of coleslaw, or several other recipes with cabbage. It's hard to tell how large it is by this picture, but it's the size of at least 3 of the cabbages you'd find at the grocery store.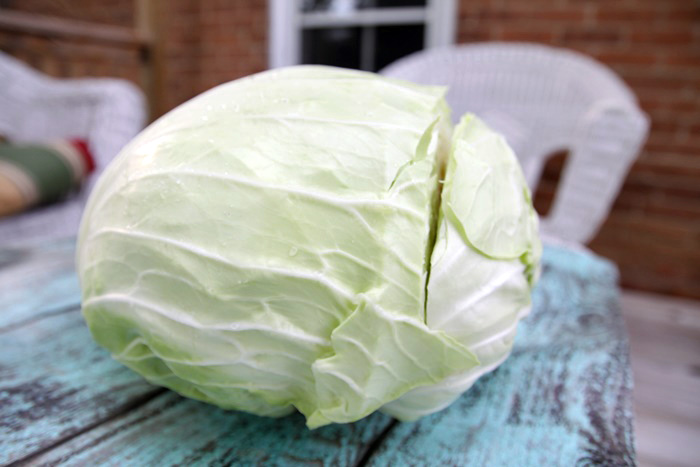 We grilled out tonight with a simple summer meal of grilled chicken and grilled corn on the cob. Coleslaw seemed like it would go great with the rest of this summer meal.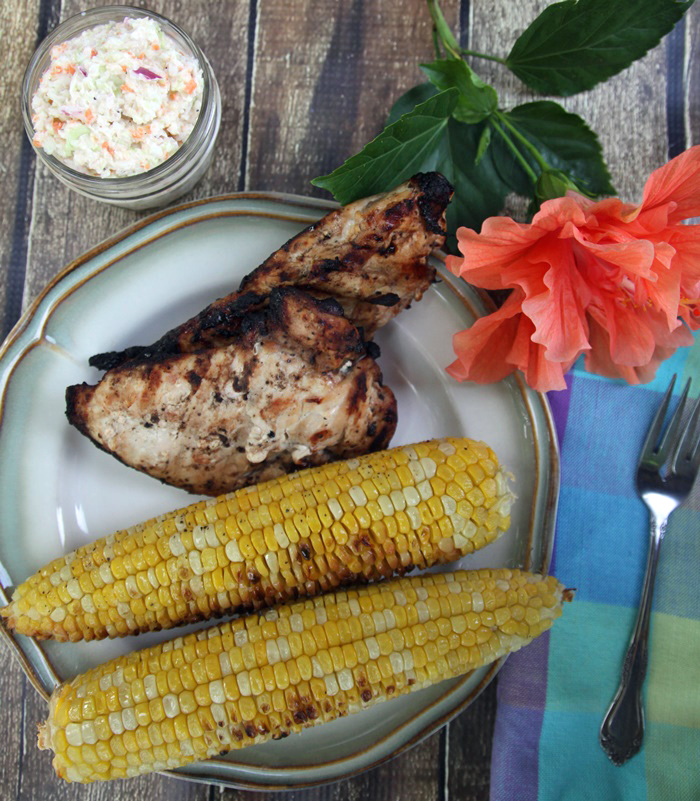 While the corn and chicken were grilling I put part of the cabbage in the food processor along with some carrots and purple onion. If you don't like your slaw this fine you can cut it by hand or use a cutter to cut the cabbage into chunks. Here's the complete recipe:
Simple Summer Coleslaw Recipe
Ingredients
4

cups

cabbage chopped or ran through the food processor

2

carrots also chopped fine

1/4

purple onion chopped fine

1

cup

mayonnaise

homemade or store bought

2

tablespoons

of apple cider vinegar

2

tablespoons

sugar

salt and pepper to taste
Instructions
Add the cabbage to the food processor about 1 cup at a time and process until finely chopped.

Once you've processed all the cabbage add the onion and carrot to the processor and chop fine.

Mix the cabbage, onion and carrot in a medium bowl.

Add in the mayonnaise, apple cider vinegar, sugar and salt and pepper.

Mix until all ingredients are completely combined.

Refrigerate for a couple hours to chill and let the flavors blend together.

Enjoy!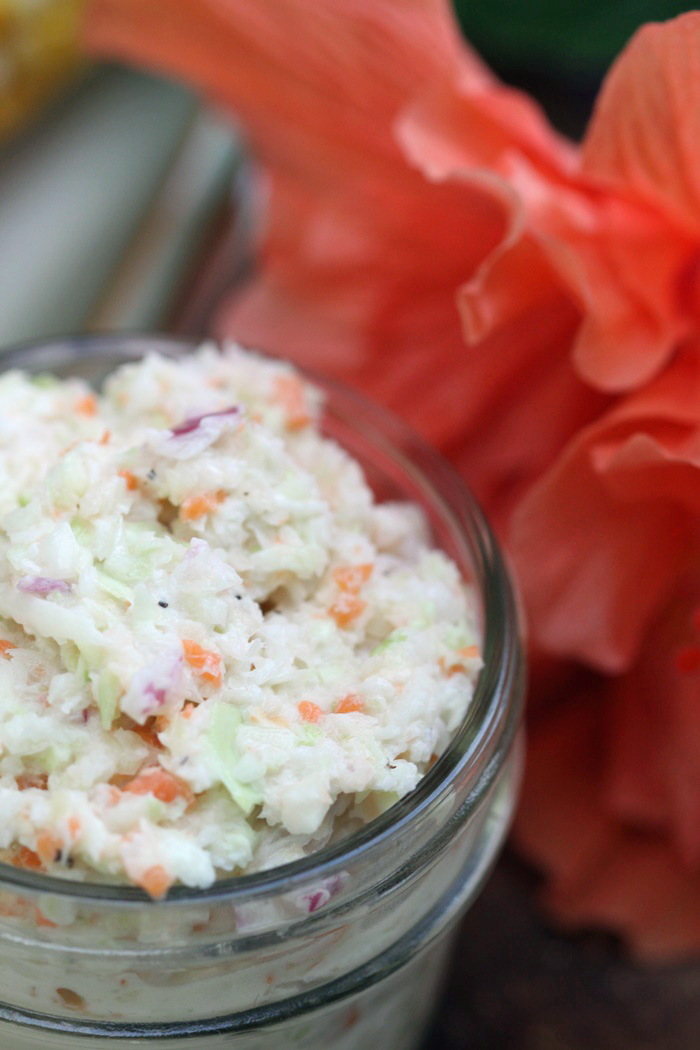 You can keep the coleslaw stored in the refrigerator for several days. The flavors will only get better as it's stored! Of course it never lasts that long at our house!