I love slow cooker recipes any time of the year! Even in the summer! I love that you can throw everything in, set it on low (or high depending on what time you start) and come back to a finished meal. One of my family's favorites is this slow cooker buffalo pulled pork recipe! You could also make this in the Insta-Pot if you prefer a faster cook method! I also love that this is low-carb, keto, whole30 and paleo friendly recipe!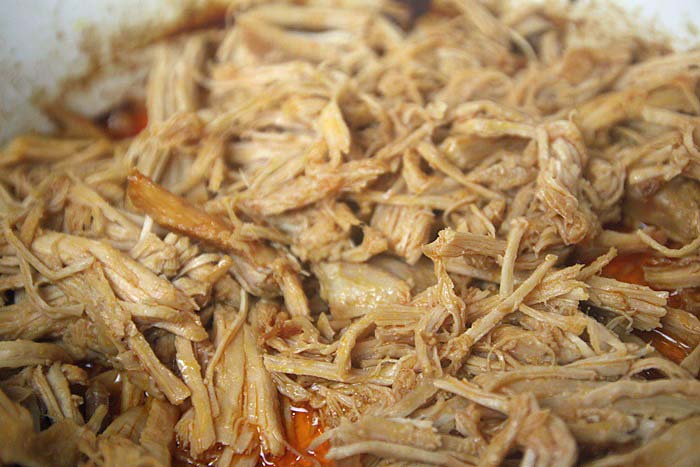 Slow Cooker Buffalo Pulled Pork
This low-carb and keto buffalo pulled pork recipe is super easy for busy week nights, since you can throw the pork in the slow cooker early in the day, then come back to an almost finished main course!
Ingredients
3-4

pound

pork roast or loin

1/2

cup

water

1/2

teaspoon

garlic powder

1/2

teaspoon

onion powder

Buffalo Sauce:

1/2

cup

hot sauce

I used Frank's

1/2

cup

butter

1

Tablespoon

Worcestershire sauce

1/2

teaspoon

garlic powder

1/2

teaspoon

onion powder
Instructions
Place the pork roast or loin, 1/2 teaspoon garlic powder, 2/3 teaspoon onion powder in the slow cooker on low early in the day, with the 1/2 cup water (just enough water to cover the bottom of your slow cooker). Cook on low for 5-6 hours OR on high for 3/4 hours.

Use two forks to pull apart the cooked meat. It should be tender and fall apart to the touch when it's cooked.

Heat the butter in the microwave (about 20-30 seconds), or in a small saucepan on the stove until melted. Add in the hot sauce, Worcestershire sauce, garlic powder, and onion powder.

Stir until combined and pour over the meat.

Mix thoroughly and serve right away or let it simmer a bit in the slow cooker if you have the time.
My husband and my son use this to make sandwiches. I'm fairly low-carb, keto most of the time, and gluten free all the time, so I like to have it on a salad, or make it into lettuce wraps with a little cheese.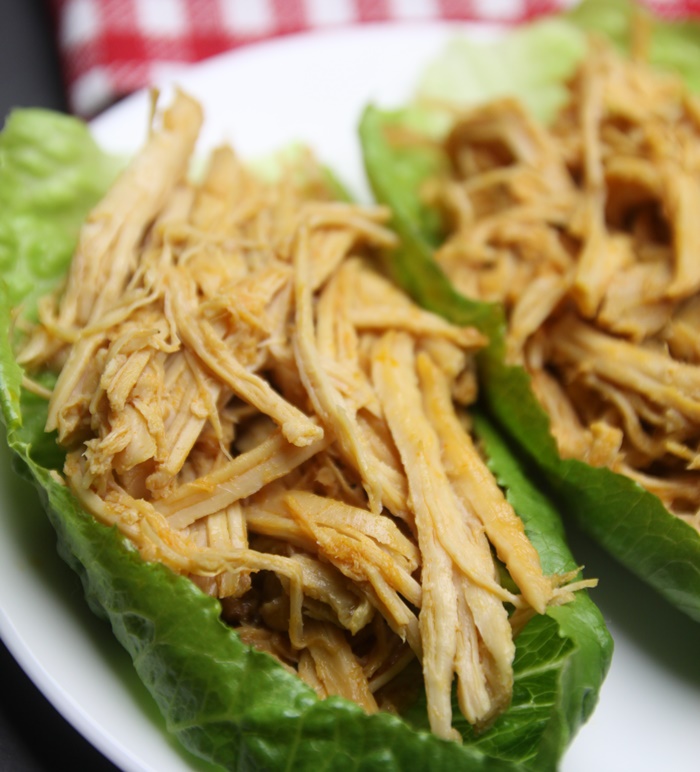 It's also great the next day as leftovers in wraps, salads, sandwiches, or on tacos. So you can cook once and serve more than once! Those are some of my favorite kinds of recipes and meals!