Does your garden feel blah in the winter? My friend Sargam is back with some great tips to add winter interest to your garden! As a bonus these tips will also
attract winter birds
to your garden and yard, plus provide them some great cover all year round.
Low maintenance native species can offer color and life to winter landscapes.
Gardening does not have to be seasonal; where we are, in zone 6A, there are plenty of winter-loving 
perennials
 to add winter interest to your garden. Fall is the perfect time to plan winter interest. Let's look at how we can make our gardens look warm and welcoming even in the snow.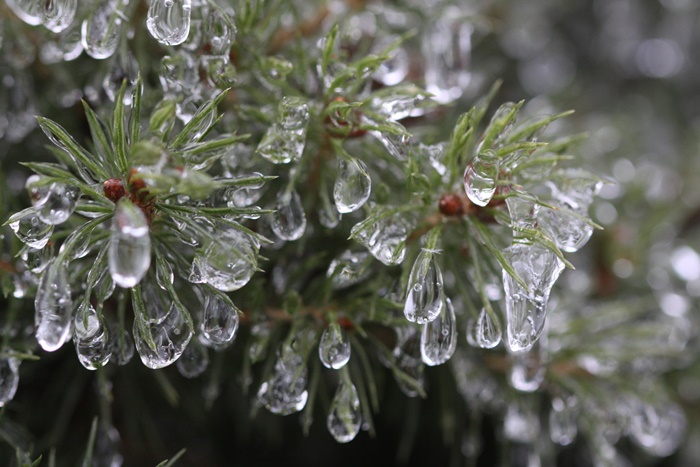 Evergreens to Add Winter Interest to Your Garden
These majestic conifers are built adaptable to frigid conditions; they add a dash of green to any garden in the wintertime. What's more, they come in an assortment of shapes and sizes to fit your aesthetic and budget. The thick bulbous needle-like leaves protect these plants from the harsh winter rain, snow, and wind. Take a look at some evergreens to plant this fall.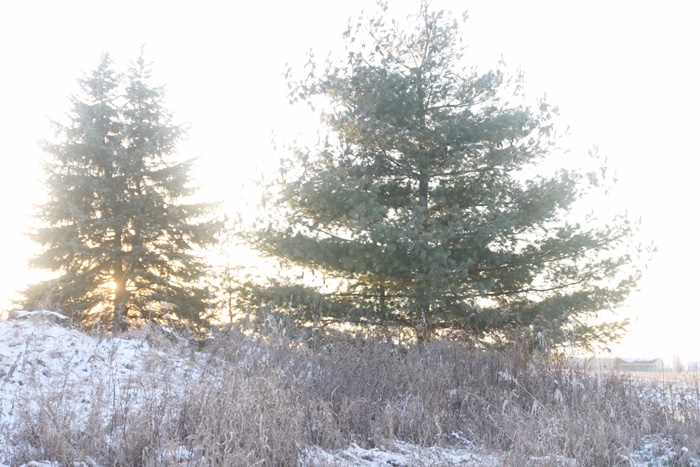 Blue Spruce:
This silvery blue-hued evergreen comes in various varieties, from dwarf to regular Spruces that can grow as large as fifty feet. Blue Spruce on Amazon
European Black Pine:
Adaptable to Ohio's clay-rich  soil, this tree has thin pine needle leaves that look marvelous adorned with Christmas lights in the snow.
Arborvite/ Thuja Giant
This living fence grows tall and fast; its controlled circumference makes it the perfect choice as a privacy fence to border your property.
Grow Fact: Arobovite can also be found in dwarf varieties shaped like bowling balls.
Yew
This tiny delight grows low to the ground and spreads fast and wide; the deep green leaves are contrasted by bright red berries making it the perfect plant to shine around the holidays.
Winterberry
This holly is becoming an increasingly popular evergreen to adorn entrances around the festive season. The spring-blooming flowers produce berries around winter. These range from gold to red and last for months.
Winterberry on Amazon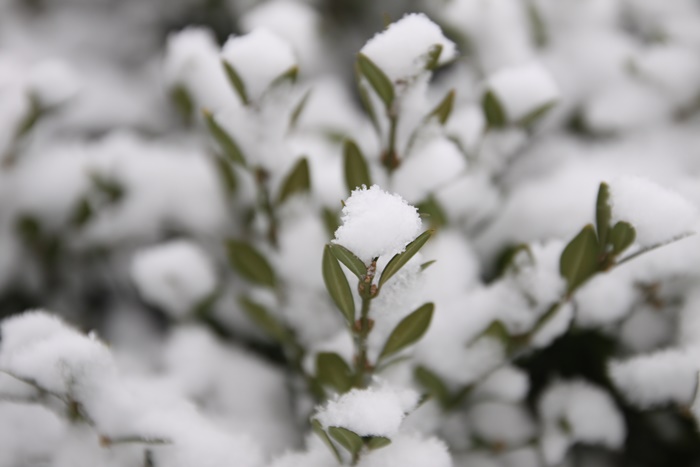 Grow Fact: Fertilize your evergreens in early fall to give them a boost to thrive through winter.
Ornamental Grasses
Local nurseries often carry a plethora of ornamental grasses to add winter structure to gardens. They look beautiful, swaying in the snow or covered in frost adding movement to the landscape.
Totem Pole:
A large, tall stiff grass that can grow about six feet tall, the leaves are a blue-hue with ends covered in seedy ends.
Evergold Carex:
This compact golden striped evergreen is perfect for adding a pop of color under deciduous trees. It likes to be in semi-shade during hot summers but shines when trees are bare.
Calamagrotis Forester:
This cold season grass adds a tall structure to the landscape with reddish tan seeds and pale green leaves.
Karley Rose Fountain Grass:
One of my personal favorites, as the name suggests, this grass fans out like a fountain and has showy feathered dusty rose pink ends.
Blue Fescue:
Grow Tip:
 Leave grasses to overwinter and offer a natural habitat to wildlife, cut them back in early 
spring
.
Nothing quite replaces live plants and greenery but don't fret the empty spots. You can always decorate deciduous plants with string lights, add seasonal garden ornaments, statues, and more to liven up your garden.
Strategically placed containers filled with artificial coniferous garlands, pinecones, and battery-operated candles can carry the winter vibe onto your porch. You can even create 
winter fairy gardens
 to add a touch of magic to your garden.
Bonus:
 To find out how you can attract beautiful birds to your garden in the winter, read this article. 
READ NEXT
.
By Sargam Merchant.
For Home & Travel Cafe by Linette.