I've been a HUGE Trans Siberian Orchestra fan for many years. I many of their holiday cds and more recently I download my favorite Trans Siberian Orchestra tunes. I've wanted to check them out in concert for several years. They used to have just one show in our area and it sold out in no time. Plus the dates they were here always seemed to conflict with something else in our holiday schedule.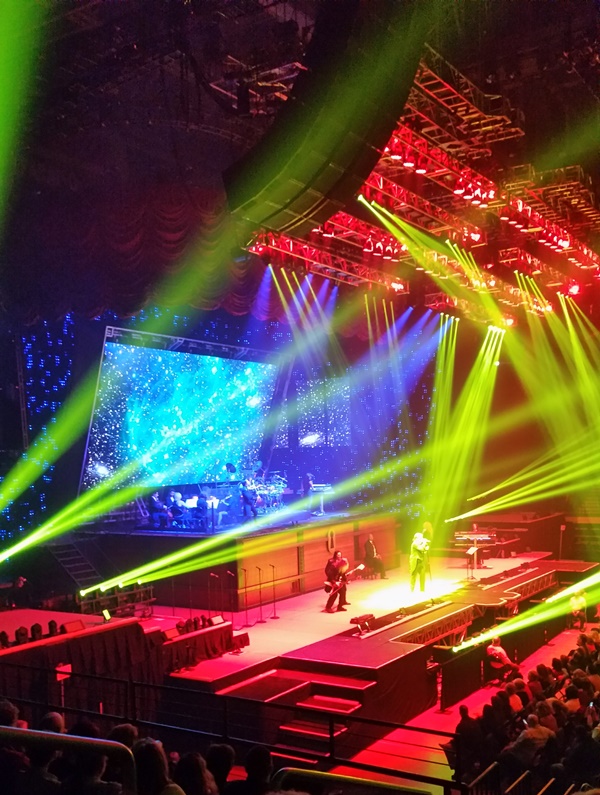 This year we finally got to go check out a Trans Siberian Orchestra show in person! It was AMAZING! We went to see Trans Siberian Orchestra in Dayton at the Nutter Center. The show was fabulous, with all my favorite Trans Siberian Orchestra holiday songs, and a few new one's I'm planning to add to my favorites list.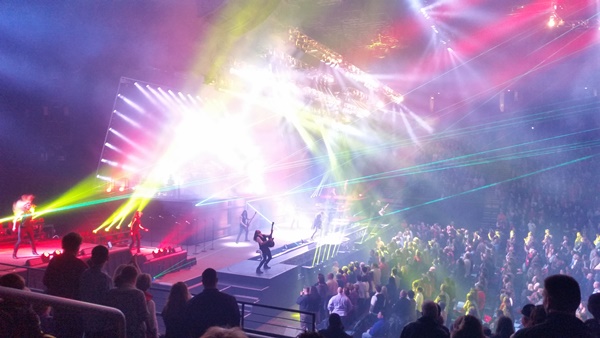 It was everything I dreamed it would be and more. I've adored their music around the holidays forever, so it made it that much better to see them live. Every thing about the show was fabulous! The orchestra came up out of the floor in a large box. There were laser lights, there was smoke, fire and even snow! It was all so spectacular!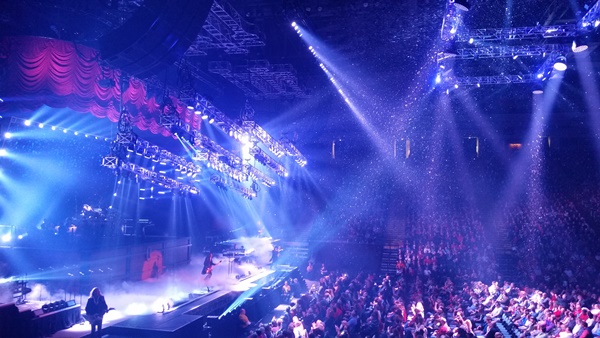 The pictures don't do the show justice! I took them with my phone, but the show was way more spectacular in person! They even had a stage come up in the back of the stadium, and 2 arms that went out over the crowd with band members on them.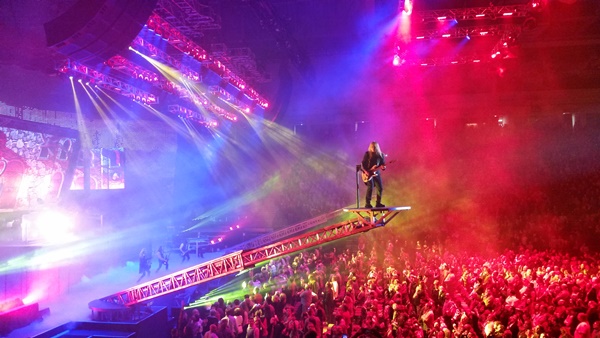 The show was The Christmas Attic

which has some of my favorite Trans Siberian Orchestra songs ever, including The Snow Came Down, and The Music Box. My son is 15 so he's not a Christmas song fan these days, he thinks he's wayyyy too cool, but since the concert I have caught him listening to Trans Siberian Orchestra Christmas songs, hah!
I created a GIF of some of my favorite photos. Put it to your favorite Trans Siberian Orchestra song and enjoy!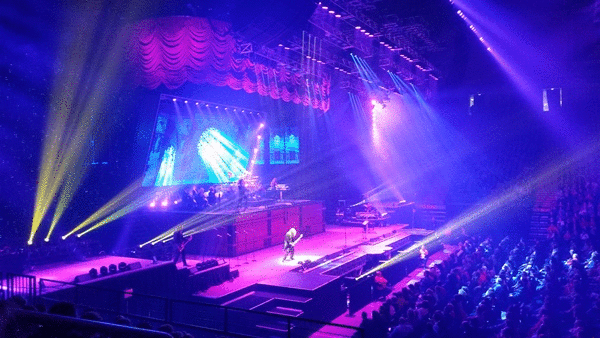 I'm definitely going to go see them again when they're in the area at the Nutter Center! Hopefully next year!