Are you a soccer fan? World Cup soccer (or football in the rest of the world)  kicks off this Friday in South Africa! Blue Ice American Vodka sent me a full  menu of colorful cocktails celebrating this years events. The cocktails feature spirits from the countries of this year's most talked about contenders.
I plan to check out the action even though the odds of the American team pulling out a World Cup victory are 65-1 it's still fun to get decked out in the red white and blue to cheer them on.
In America's first match against favored England, toast to an underdog victory with the Blue 'Under' Dog Martini from Blue Ice American Vodka.
1 ½ oz. Blue Ice American Vodka ($20)
2 oz. fresh grapefruit juice
Dash of Falernum
Kosher salt
Lime squeeze
Shake ingredients with cubed ice and strain into a martini glass rimmed with kosher salt. Add a squeeze of lime.
The past four World Cups, Mexico has made it through the first round. Whether or not they make it through this year, your first round of margaritas with Mexico's Oro Azul Blanco Tequila will have you cheering for rounds two and three.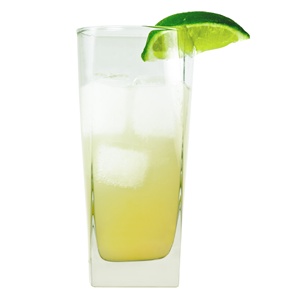 Viva Mexico!
2 oz. Oro Azul Blanco Tequila ($25)
½ oz. orange liqueur
½ oz. agave nectar
Juice from two squeezed limes
Salt
Moisten rim of martini glass with lime wedge and dip into salt. Shake ingredients with crushed ice in a cocktail shaker. Strain in a martini glass over ice cubes. Garnish with a lime wedge.
France's 2006 loss in the World Cup Final to Italy has not yet been forgotten, nor has the controversy of star player, Zidane's infamous headbutt, which earned him an ejection in the last remaining minutes of that final match. With this year's French squad burning to avenge last year's defeat, join in on the French fury with a firey, orange-hued saffron gin and tonic from famed French distiller, Gabriel Boudier.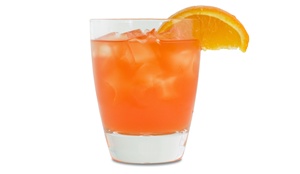 French Revenge
1 ½ oz. Gabriel Boudier Saffron Infused Gin ($30)
4 oz. Tonic water
Orange wedge
Build the gin and tonic water over ice in a Collins glass. Stir well. Garnish with an orange wedge.
Although he has proved himself an outstanding athlete in the soccer sphere, former World Player of the Year and Portugal's star player, Cristiano Ronaldo has been making more news lately for his Hollywood good looks off the field than his abilities on the field. For Portugal's June 15th first round match against the Ivory Coast, pair up this Portuguese eye candy with an equally sweet Dow's Port cocktail. It's a win-win situation.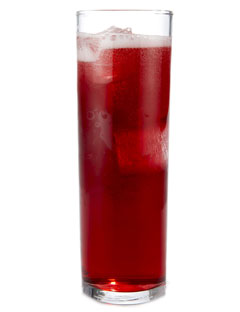 Sweet Victory
3 oz. Dow's Trademark Reserve Port ($21)
1 oz. Germain-Robin Fine Brandy
1/2 oz. Triple Sec
Juice of 1 lemon
1 tsp. sugar
1 slice lemon
Shake all ingredients (except Port) with ice and strain into a Collins glass over ice cubes. Top with port, add the slice of lemon, and serve.
Do you have a World Cup favorite this year? Will you be cheering on your favorite team?