Turn your house into a festive Halloween celebration by recreating some of these easy Halloween craft ideas! They're simple, fun to make. Crafting and creating together is definitely something you can do with the kids and the family to help you create wonderful memories that you can hold in your heart for years to come. All of these Halloween craft ideas super easy to do, and most of them utilize things that we already have lying around the house anyway so they're economical too! It can be fun weekend project to get together with family, eat a little candy corn, and maybe a caramel apple or two, and see what type of fun crafts you can come up with. I've made it simple for you to get started with this list of 10 easy Halloween craft ideas that are sure to please the kids and the adults!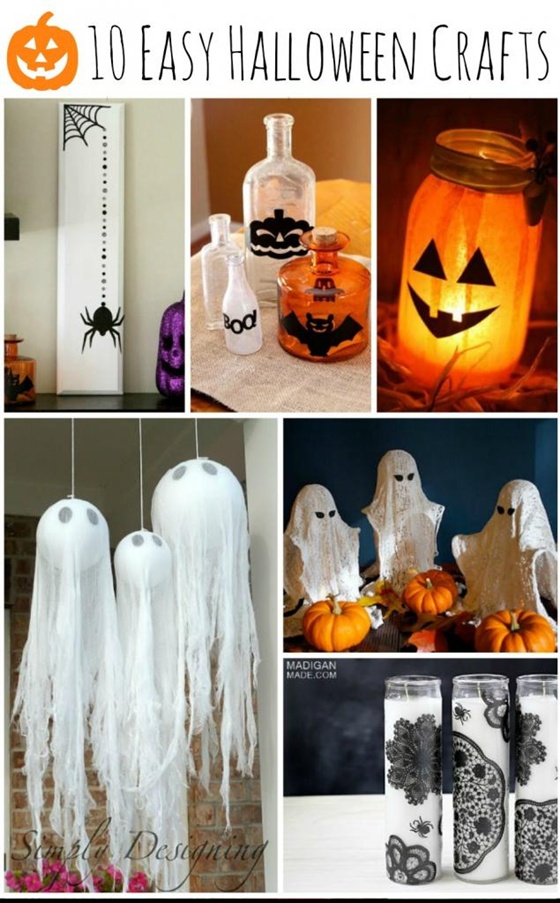 The best part is when you're done you can use most of these Halloween crafts as decorations for the fall season and display them around your house, or give them to friends and family. It can be a fairly inexpensive way to decorate for Halloween!
These are some of our favorite easy Halloween craft ideas, we'd love to hear about yours! If you have a favorite idea please feel free to share it in our comment section!