I love Tim Horton's Frozen Hot Chocolate, but since our closest Tim Horton's is about 25 minutes from my house, and it's only available a couple months out of the year, I decided I needed to come up with a copycat frozen hot chocolate recipe I could make anytime I wanted to.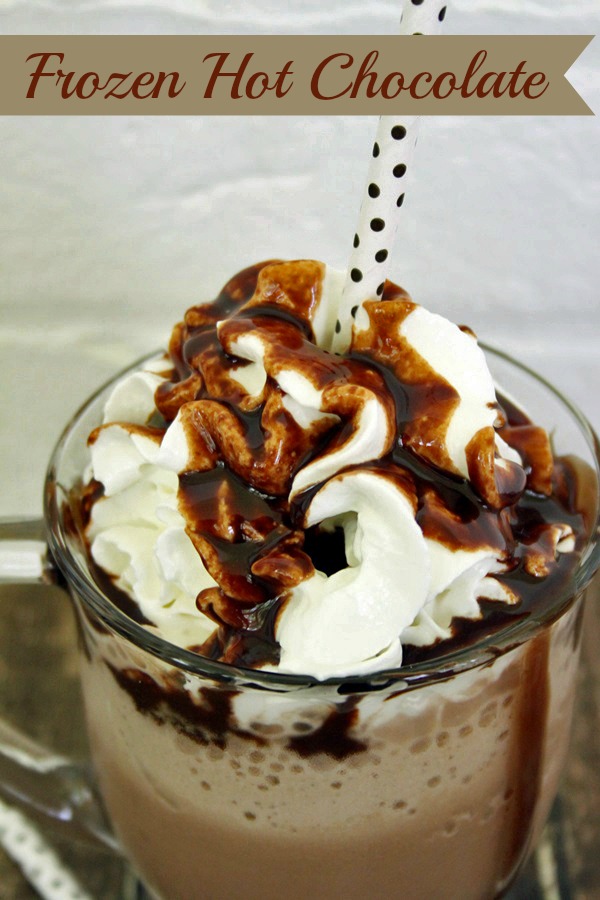 Frozen Hot Chocolate Recipe
Ingredients
1

envelope hot chocolate

2

Tablespoons

chocolate syrup+ extra for drizzling

1

cup

milk

whipped topping
Instructions
A couple hours before you're ready to make your frozen hot chocolate, make the hot chocolate according to the package directions.

Pour the hot chocolate into an ice cube tray and place in the freezer until frozen.

Once your hot chocolate is frozen in the tray, when you're ready to make your frozen hot chocolate, simply pop about 6 cubes out of the tray and place them into the blender.

Add the milk, and chocolate syrup to the blender and blend on high for about 30 seconds.

Add a little extra milk if you need to.

Pour into a frozen mug and top with whipped topping and a drizzle of chocolate syrup.

Enjoy!
Frozen hot chocolate is one of my favorite summer treats! I just keep some hot chocolate ice cubes in the freezer. Once they're frozen in the tray I usually empty them out into a plastic bag, or a small bowl to store in the freezer until I'm ready to use them.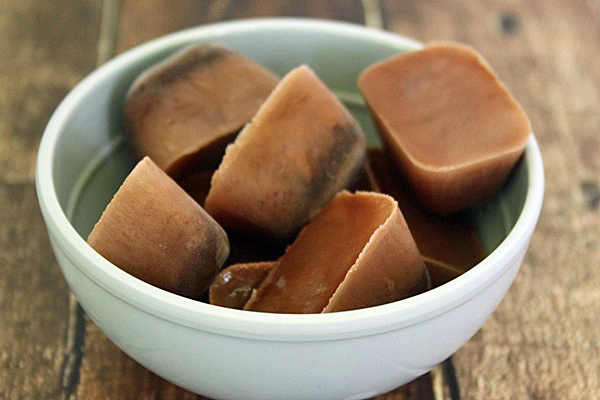 Then when I'm ready I pop them into the blender with the other ingredients and I have frozen hot chocolate in minutes!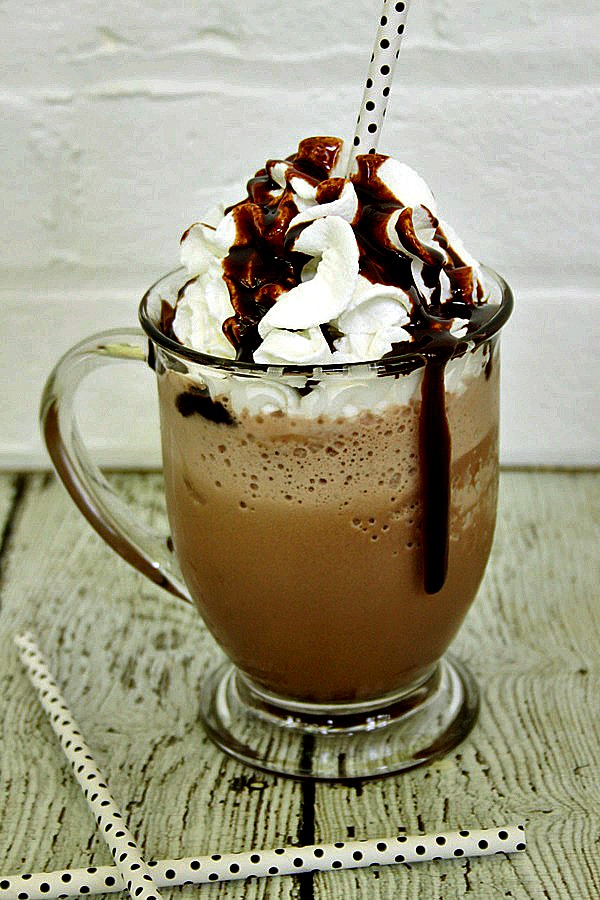 I love to take a mug of it out to our back deck and sit and savor it to start my morning. I love to sit out there and watch the birds at our bird feeder or catch up on some reading before I start working for the day. During the summer frozen hot chocolate is my favorite way to start my day!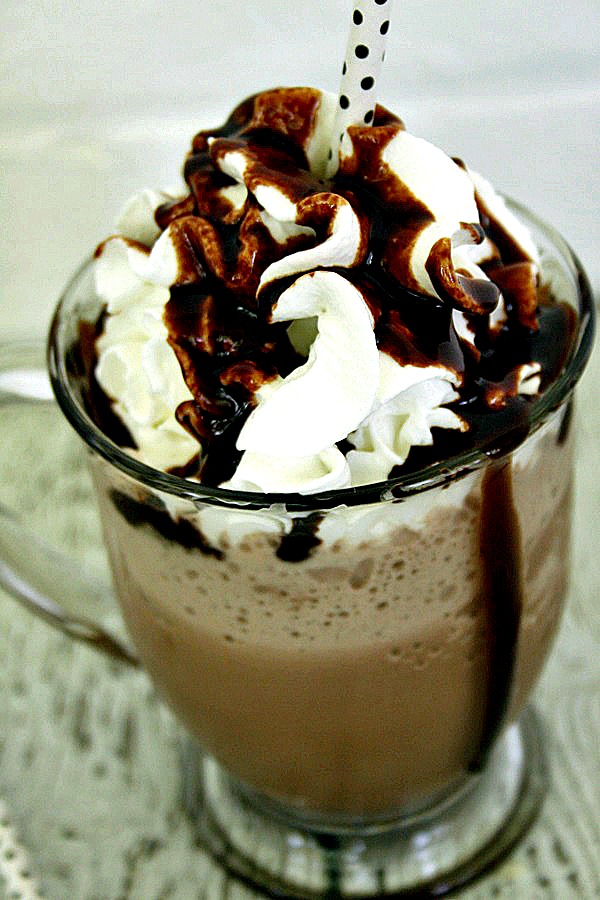 For more fun creative hot chocolate drink ideas? Check these out!
Pumpkin Spice White Hot Chocolate