I posted this recipe for 3 ingredient almond butter cookies a couple years ago, and it's already grain-free, gluten-free, and paleo friendly. I thought I'd add in some ingredient options to also make it low-carb, keto and low-lectin friendly. So check out the updated options in the recipe section!
Sometimes I just want something sweet and baked. I don't have those cravings as often these days as I used to, but every now and then I get a sweet tooth for some cookies, cupcakes, or something along those lines. One of my favorite quick and easy gluten free- grain free recipes is this 3 ingredient almond butter cookie recipe. It's super quick and easy, and I don't need a ton of ingredients to make them. The best part is they really hit the spot, especially straight out of the oven when they're still warm! Yum!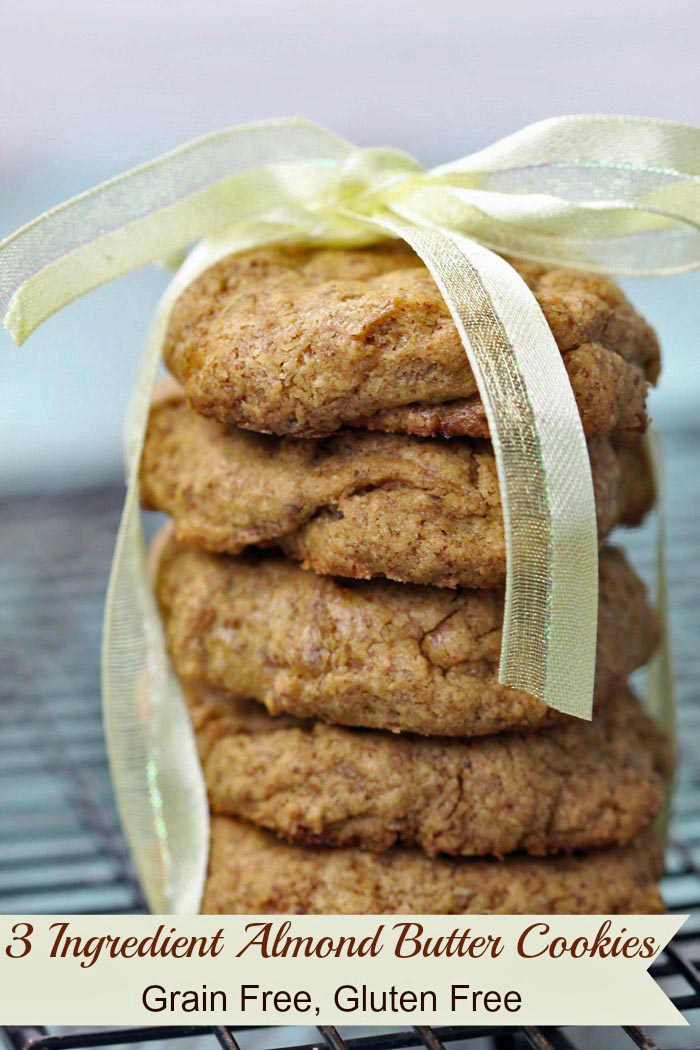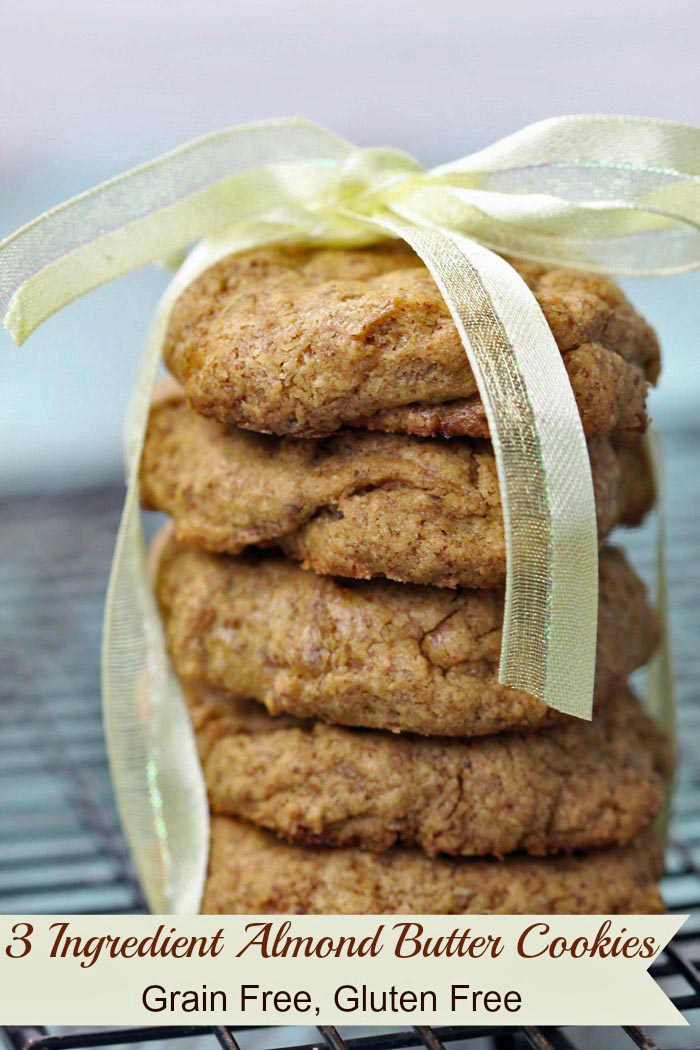 3 Ingredient Almond Butter Cookies
Ingredients
1

egg

free range

1

cup

almond butter (blanched almond butter for low lectin

1/3

cup

coconut sugar or Swerve for low carb keto option
Instructions
Preheat your oven to 350` Fahrenheit.

Mix together all 3 ingredients in a medium mixing bowl until thoroughly combined.

Line your favorite cookie sheet with parchment paper.

Scoop the batter by rounded teaspoons, and roll the teaspoons of batter into balls.

Drop the balls onto the parchment paper and flatten with a fork.

Bake for about 8 to 10 minutes, or until the edges just start to brown.

Remove from the oven and let the cookies cool for a couple minutes, then enjoy!

These cookies are soft warm from the oven, but will become firmer as they cool. They're not as soft as flour cookies, but they do have a delicious taste and texture.

Place any cookies you don't eat right away into an airtight container once they've cooled and you can store them for up to a week.
This recipe makes about 2 dozen cookies. You can also add extra nuts, use chunky almond butter, or add dried fruit or chocolate chips to add a little additional flavor or variety. Add ¼ cup cocoa powder to make them a chocolate cookie treat.
If you do make the low-carb keto swap and add Swerve or use blanched almond butter this recipe is still very delicious and a great treat!
Find these ingredients on Amazon (some links may be affiliate links and I may make a commission if you make a purchase, but I only list products I use personally):
Looking for more paleo friendly grain-free cookies? Check out this recipe for Tiger Nut cookies!