Upcycled Dresser Drawer Dollhouse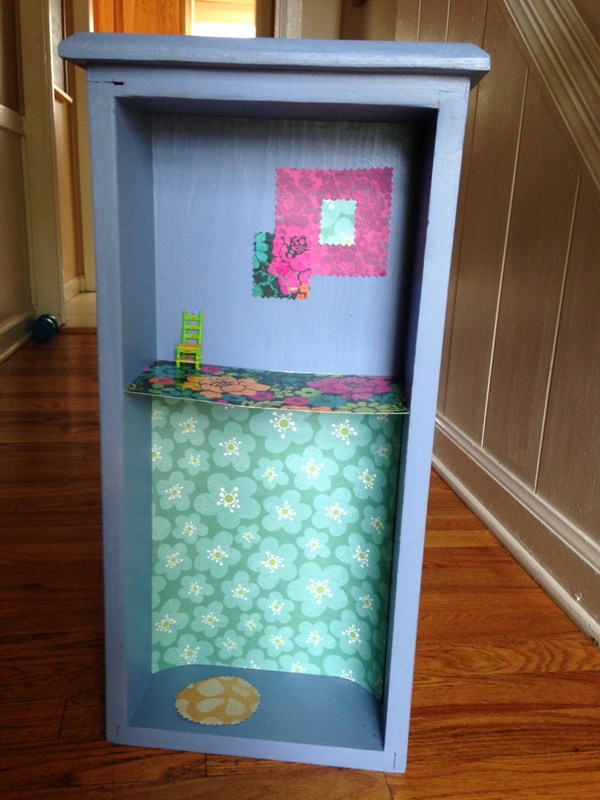 Children love having a place for their dolls to gather, and a dollhouse is the perfect solution. You don't have to spend big bucks buying a dollhouse, and you don't have to spend hours building one either. Instead, take a look below at how you can craft your own using an old dresser drawer. This upcycled dresser drawer dollhouse is the perfect craft for parent and child to do together. In the end, you will have the perfect little meeting spot for your child's dolls. Take a look!
Here is what you will need:
Dresser drawer
Assorted scrapbook paper
Cardboard
Paint in your choice of color
Paint brush
Scissors
Hot glue, glue gun
Dollhouse accessories and miniatures
Directions:
1. Begin by apply two coats of paint in the color of your choice to the dresser drawer. If it has a heavy finish on it, just buff it lightly with sandpaper before you begin. You may also wish to use a primer if the drawer was previously painted or stained.
2. Once the paint is dry, use your cardboard to create a divider. Cut the cardboard to fit directly into the drawer as a spacer. You want to give the appearance of two floors to the house. You can secure the cardboard in place with a little hot glue on the edges, and by holding it in place until dry.
3. Start creating wallpapers, rugs, and other accessories with your scrapbook paper. We crafted a little rug, and glued some to the back of the drawer to look like wallpaper. You can also cut out art prints to place on the "walls" like we did, make windows, etc.
4. Fill the dollhouse up with miniatures such as furniture pieces and accessories. If you don't have any, make your own using clay, play dough, toothpicks, or other craft supplies. Be creative and have fun!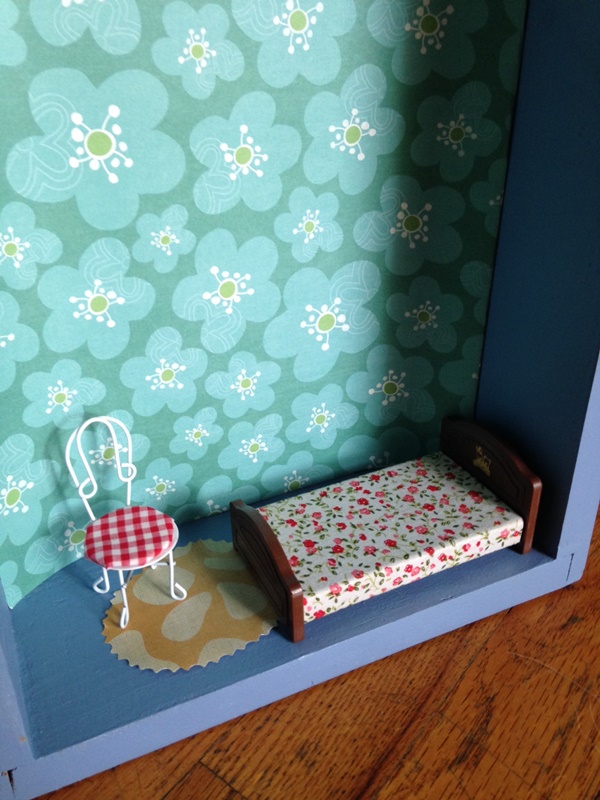 This dresser drawer dollhouse is great because it can travel anywhere with you and be designed to your liking. Try crafting one yourself and see how easy it can be to turn an old drawer into something fun and functional.