I am in love with the new pendant light styles I've been seeing on Pinterest and I really want to diy my own as soon as we get moved into the new house. Did I mention we're moving? Yep! Plenty of packing and purging going on here right now, and I'm finally getting some before and after photos of some of our farmhouse remodel! I'm hoping to share them soon. In the mean time, as I said I've been researching DIY pendant light projects for myself, and I thought I'd share some of my faves with you!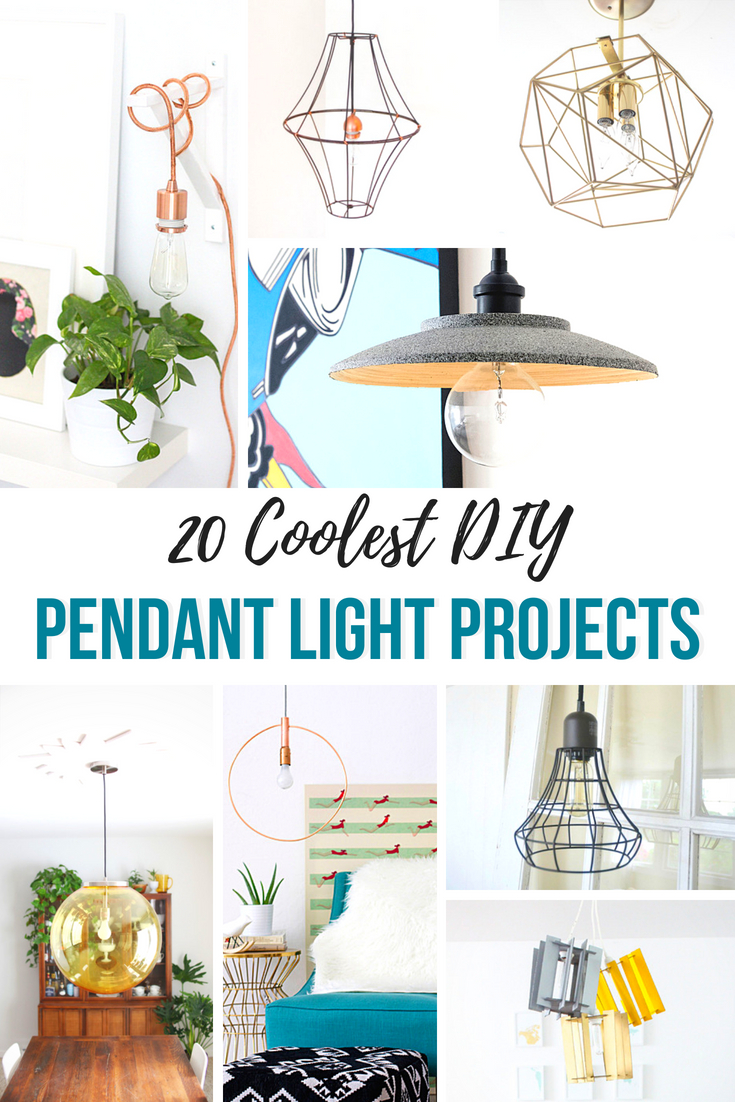 20 Coolest DIY Pendant Light Projects For Your Home:
So which DIY pendant light projects are your favorites? Did you find one that's a perfect match for your home decor in this bunch? I'm in love with a couple of the more rustic styles. Right now we're in an old farmhouse, and when we move we'll be in a brick ranch. Here's the thing though! You can take the girl out of her old farmhouse, but you can't take that farmhouse style out of the girl!