A couple years ago I had the opportunity to travel to the Nike Campus at their headquarters in Beaverton, Oregon, it was this same weekend and I remember the views were spectacular. The Nike Campus garden was in full bloom with cherry trees from Japan in the Japanese garden, named in honor of the Iwai family was one of Nike's partners for manufacturing in the early days of the company.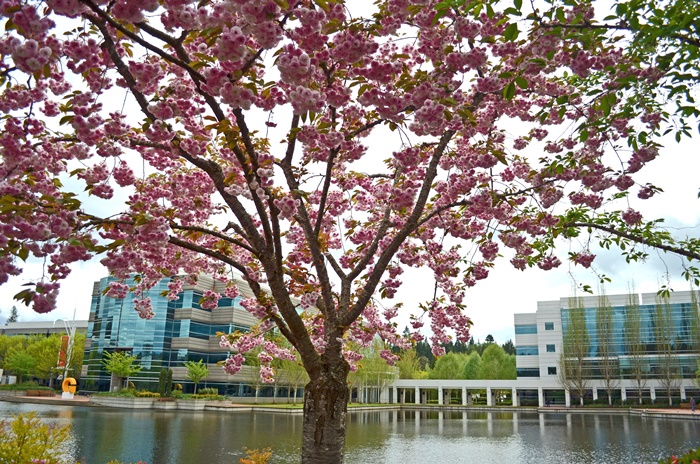 And there were other gorgeous blooms too, and several fountains and statues around the campus. The whole campus seemed alive with spring and in full color. The leaves on the trees were just starting to turn green.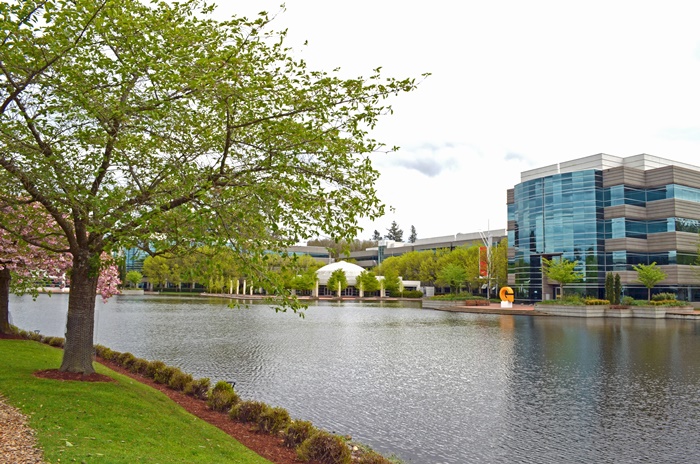 I was there for a kid's summit with my son. While we were there we toured the entire campus. The lakes and gardens were my favorite part! I also had the opportunity to spend some time in the Nike Campus garden. The garden paths were so beautiful!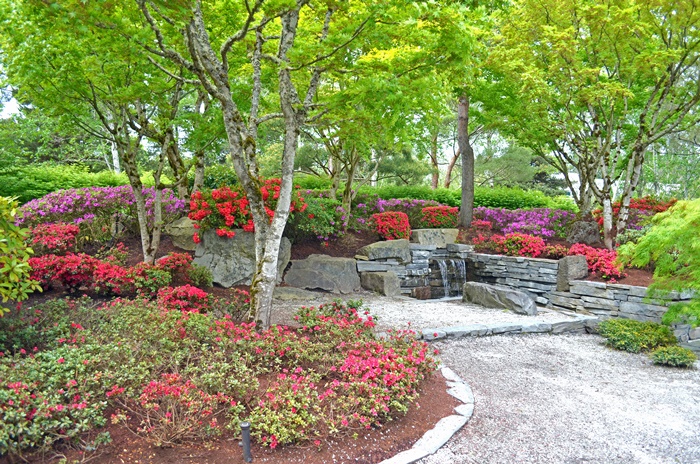 This fountain was one of my favorites! It was nestled in with some trees and some beautiful spring blooms!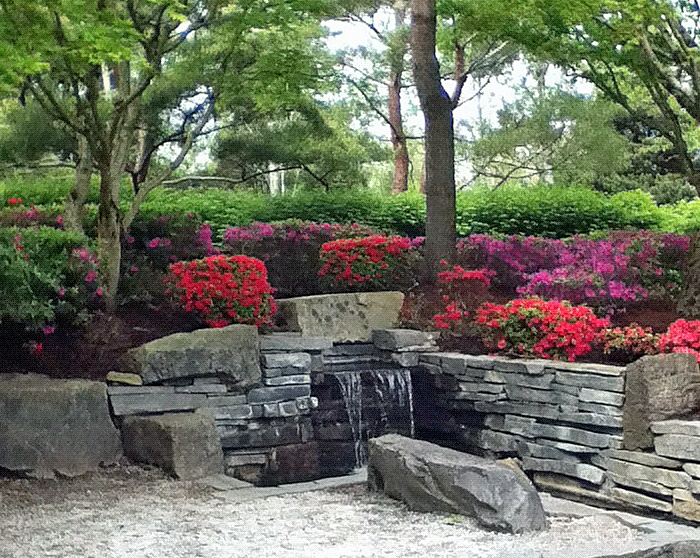 The buildings and architecture were also quite stunning to look at! The view of all of it from across the lake was stunning. Nike has been working on an expansion of the campus in Beaverton, so I'm sure it will be even more spectacular to see in 2018.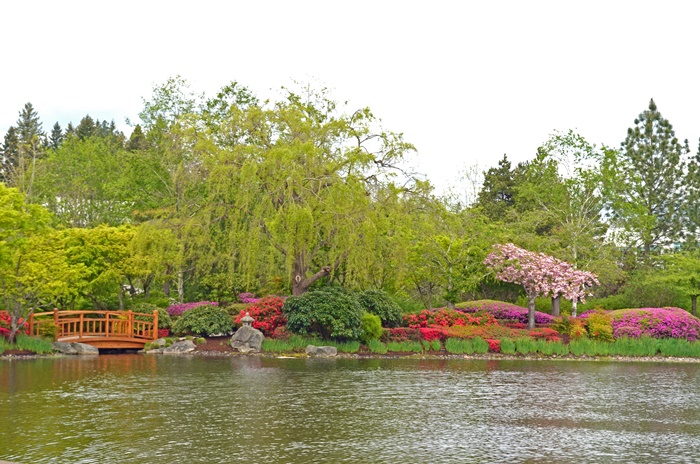 We had a great time and really enjoyed our time at the Nike Campus. The entire campus is beautiful this time of year, if you ever have the opportunity to visit it's definitely worth the trip. What's on your travel bucket list? Have you ever been to the Oregon area? Or have you had the opportunity to visit the Nike Campus Garden?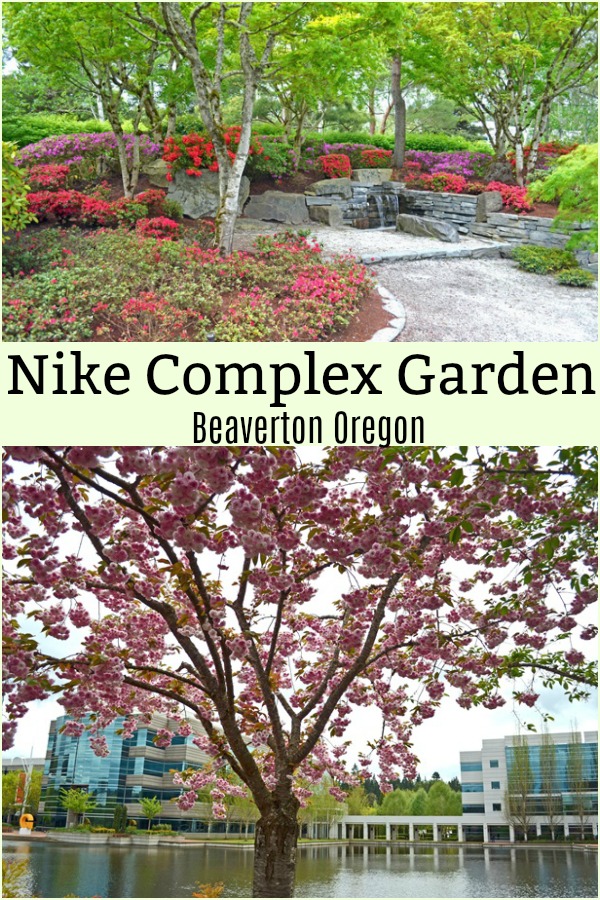 Looking for more travel ideas? Check these out:
Getty Center Los Angeles California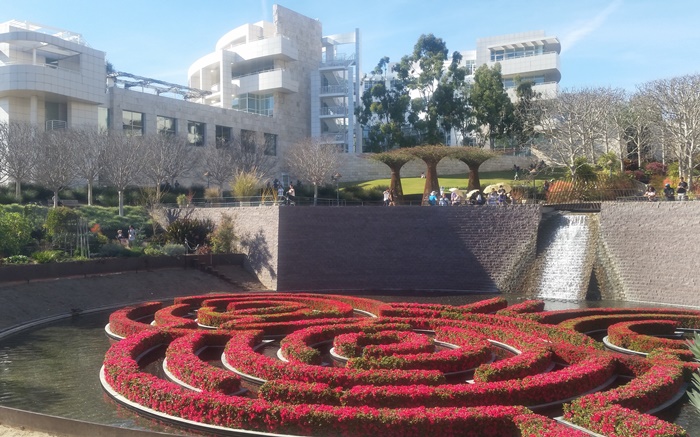 Best Places To Spot Wildlife In Alaska