The reviewer has been compensated in the form of a Best Buy Gift Card and/or received the product/service at a reduced price or for free.
If you have a teen boy (or girl), you know getting birthday ideas out of them can sometimes be down right difficult! Getting them to string together whole sentences when you talk with them is a whole other challenge! When my son and his friends are together they never shut up. They just jabber away at each other. But when we're talking with him (unless he's in just the right mood) we typically get one or two word answers as a reply, and usually with as little detail as he can get by with.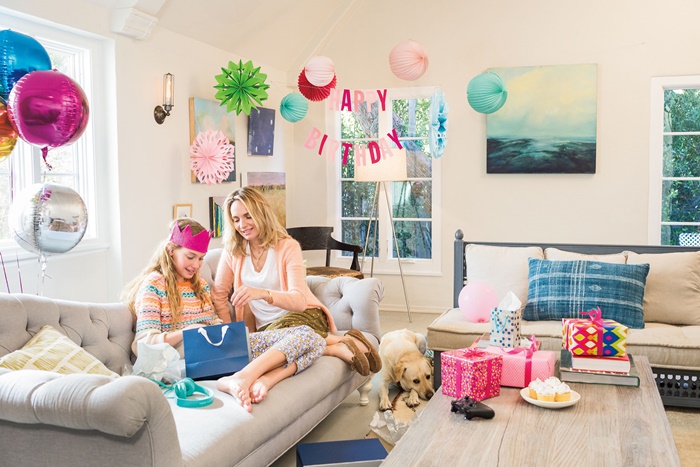 Most teens do love their tech though! My favorite go to store for tech is Best Buy. They make finding the perfect birthday gifts for teenagers easier than ever!
Here are a few reasons why Best Buy makes gifts easy:
The Best Buy Online Gift Ideas Experience provides gift idea inspiration to help you easily find the perfect birthday gift for any teen.
Trying to pick the perfect birthday gift for a teenager can be hard! They're soooo picky! Best Buy has a gift inspiration page with lists of great birthday gift ideas for 'Him', 'Her', 'Kids', and 'Teens'. You can zero right in on the right gifts for even the most picky teen (or anyone else on your gift list).
If you have a specific budget you can even find gifts in a certain price range. Including: Gifts under $25, gifts from $25-$49.99, gifts from $50-$99.99, gifts from $100-$249.99, and gifts over $250.
Their Top Tech Gifts list is perfect to help inspire you with the latest and greatest in technology. Teens love their tech!
If you're still not sure what to buy, maybe you just need a gift card! Click the gift card link to buy a Gift Card we can ship to them, or an 'E-Gift Card' that will be delivered instantly via email. Then the teen on your gift list can find their own favorite tech gift. Win-win!
The Best Buy Wish List is a great way to get birthday gift ideas out of your teen. Have them create and share a birthday wish list, then you can get them the gifts that they really want. They don't even have to tell you directly, hah! You can also use the Best Buy Wish List to keep track of all the great birthday gift ideas you have for others all year round. It would be great for Christmas gift lists too!
Have you tried out Best Buy's Gift Wish List?