Whether you're celebrating the end of the work week, or Mexican Independence Day (Friday September 16th), having a last minute fiesta with your friends is a great way to do it! I have a group of friends that get together most Friday nights and head to our favorite Mexican restaurant, but sometimes we just meet up at one of our houses. This Friday we might have to give these quick recipes a try! Yum!
While the most popular tequila drink here in the U.S. is the margarita, toast friends this Friday with Mexico's most popular tequila drink – the Paloma.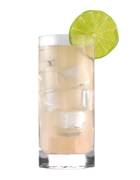 Camarena Paloma
2 oz Camarena Silver Tequila
1 tsp agave nectar
½ oz fresh lime juice
4 oz grapefruit soda (Squirt)
Serve tall, over ice and garnish with a lime wedge.
Don't forget the appetizer! A fiesta isn't complete without a savory nibble to accompany the festivities. Here's an easy fiesta appetizer recipe, created by Chef Jose Briceno, Sous Chef at Rivera Restaurant in Los Angeles. Just pair it with some chips and salsa and you're set!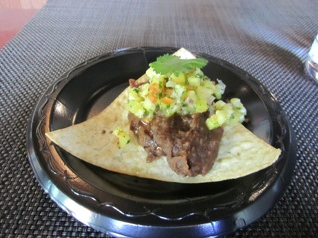 Black Bean Tostadito and Tropical Salsa
For the black bean puree:
1 medium cooked yellow onion, chopped
1 can black beans, drained and pureed
½ tsp sea salt
3 canned chilies chipotles en adobo, chopped
½ cup brown sugar
Mix ingredients in a bowl and then puree in a blender.
For the tropical salsa:
½ cup coarsely diced fresh pineapple
½ cup coarsely diced fresh mango
½ cup coarsely chopped white onion
3 serrano chilies seeded and de-veined, finely chopped
½ bunch cilantro finely chopped
Juice of 3 limes
Salt and black pepper to taste
Splash of Camarena Silver Tequila
In a small bowl, stir all the ingredients together. Allow time to chill.
To assemble, place salted corn tortilla triangles on a serving dish and top with a spoonful of the warm black bean puree and a spoonful of the chilled salsa.
Enjoy!
Recipes courtesy of 100% agave Familia Camarena Tequila, you can find it at most major retailers for around $20 a bottle.